Frankenstein, or the Modern Prometheus Creative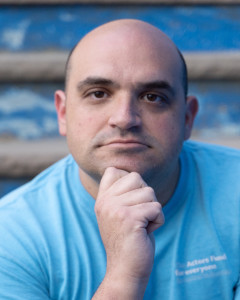 Director/Playwright
Fred Alvaro
Fred returns for his second directorial go around with the amazing Teaneck New Theater, having previously helmed The Adventures of Frog and Toad. Frankenstein also marks his play writing debut, fulfilling a long cherished dream and life long ambition. The list of people that he wishes to thank is long and illustrious, and would probably take up an entire playbill, but special recognition is reserved for our amazing stage manager Amanda, assistant stage manager Allegra, lighting technician Cameron, and TNT mascot Alton Jace! Thank you to the most talented and amazing cast I have ever worked with. You make me look like a genius. I love you all. Thank you to the board for the opportunity. Thank you to Studio Players and Playhouse for the gracious sharing of space and materials. Thank you John for being you and Donna for the constant cleaning. Thank you Mary Shelley for taking the bet. Finally a thank you to the legendary Rod Serling, for the inspiration.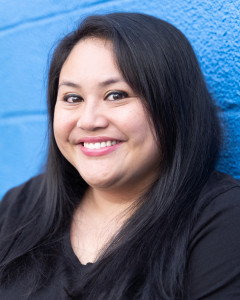 Stage Manager
Amanda Alvaro
Amanda is absolutely thrilled to be involved in this incredible, brilliant original production! Although she hasn't been in a Production Staff position for a while, she is no stranger to the stage! Amanda has been involved in the theatrical arts for the last 28 years, in various production staff positions and acting roles. She is most proud of creating, owning, and operating a local community theater company as Business & Production Manager for four years! She would love to give big hugs and kisses to the director/playwright/her husband, Freddie. This experience has been nothing short of amazing and to be trusted with such a large responsibility is truly humbling; thank you sincerely. Kudos to Bea, John and Donna, for all their help with everything. And of course, much appreciation and applause to the beautiful, talented cast and crew for bringing her husband's dream and vision to life. She could not ask for a better group! Shout out to her family and friends for all their support, especially to her mom, for all those nights babysitting! All the love to her little future thespian, Alton. She dedicates this and all her future theater involvement to her beloved father, Al Villafuerte, who was always helping and in the audience, cheering her on. You have the best seat in the house now, Dad.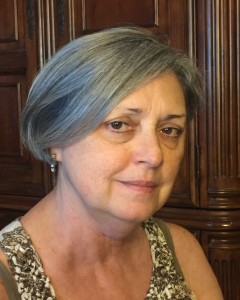 Producer
Beatriz Esteban-Messina
Beatriz Esteban-Messina was an arts educator and high school principal for 40 years. Since retiring in 2011, she has worked on over 50 shows both on and off stage. In 2018, she received a Perry Award for direction of an original play, Pets & Their Humans. Additionally, she has been nominated for "best featured actress" in Moon Over Buffalo & To Kill a Mockingbird, and for directing 'Night Mother. Beatriz is President of Teaneck New Theatre, and on the boards of Nutley Little Theatre, West Hudson Arts & Theatre, and Hudson Theatre Works where she runs their Children's Stage Project. She welcomes the new faces to TNT, and hopes you enjoy the show.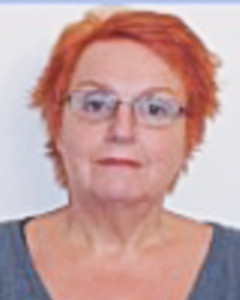 Costumes
Julia Sharp
Julia, a retired professor of fashion, is pleased to be working on Frankenstein with Fred and this group of talented actors. She has costumed over 50 plays for the professional (Equity) theater at Centenary University. Favorite shows include Blithe Spirit, The Cripple of Inishmaan, The Liar, Deathtrap, Born Yesterday, Madeline's Christmas, and the musicals Peter Pan, and A Christmas Carol. She is also the author of several textbooks including ones on textiles, and on the use of design elements in creating apparel and costumes.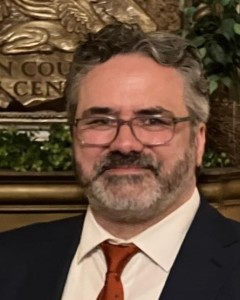 Sound Design
Keith Raulerson
Keith has been part of several productions at Nutley Little Theater, as well as other productions for Studio Players Theater and Apricot Sky Productions in Montclair. He is proud to be joining Teaneck New Theatre's production of Frankenstein to help create a memorable atmosphere with such a talented team.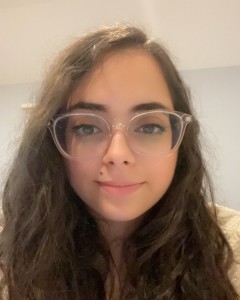 Lighting Design
Rayyan ElDana
Rayyan is a fourth-year undergraduate student at Ramapo College of New Jersey majoring in English & Literary Studies and Education. She has worked on "Cabaret", "Urinetown", "The Christmas Caper", Bergen Catholic's review "Louder than Words" and many more. She would like to thank her family and friends for supporting and believing in her every step of the way and the amazing cast and crew of "Frankenstein" for this amazing opportunity.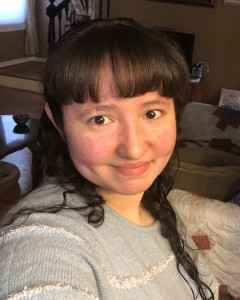 Stage Crew
Josephine Perez
Josie is honored to be doing crew for this production of Frankenstein. She has been performing in shows for eighteen years. High School productions include Juvie, Mr. Cinders, Working, Wonderful Town, and Broadway Revue. Community Theatre productions include The Sound of Music, Miracle on 34th Street, The Music Man, Seussical, Willy Wonka, Mary Poppins, The Wizard of Oz, Footloose, Shrek, The Little Mermaid, A Christmas Carol, Room Service, Motherhood Out Loud, Beauty and the Beast, Madeline's Christmas, A Year with Frog and Toad, Yes Virginia, There is a Santa Claus, All Together Now, Legally Blonde, and The Last Pastrami Sandwich-An Evening of One Act Plays(See You Monday). She is thankful to Fred and Amanda for making her first crew experience a good experience. She hopes you enjoy the show.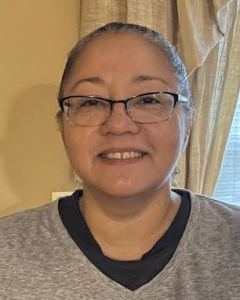 Stage Crew
Doris Valentin
Doris is honored to be doing crew for this production of Frankenstein and this is my first crew experience. I performed in Yes Virginia, There is a Santa Claus. I hope everyone enjoys the show.
Light Operator
Steve Sandler
Director's Note
Director's Note: "To a new world of gods and monsters", was a memorable line given by the great Earnest Thesinger as the fictional Dr. Pretorious in Universal's Bride of Frankenstein. Monsters have always fascinated me. One look at my display cabinet at home devoted to Godzilla, Kong and creatures in general will only strengthen that belief. Frankenstein's monster has long been a cherished favorite. Like most people I was introduced to the story through the famous Universal movie from 1931. I didn't even know the movie was inspired by a novel until my freshman year of high school. And then I read the true tale, of a young doctor who was brilliant beyond his years. A man so advanced that had he been real, he may have been considered the greatest doctor of all time, or the greatest madman of all time. The tale of his creation, a being so tragically misguided that I still weep when I think of what he has gone through. The creature made famous by Karloff, this was not. No grunts or growls. No pondering brute. A being of imperfect perfection. Elegant, tragic and truly horrific. It is my hope that when you entered the theater tonight, you came with a preconceived notion of what you were going to see., yet when you leave us tonight, you will have an entirely new outlook on this tale. Thank you for taking the journey with us tonight. Fred Alvaro Director/Playwrite
Special Thanks to: Belle Villafuerte, Dave Zanko, Doris Valentin, Josie Perez, Jorge Madrazo, Tara Spinelli, Steve Sandler, Keith Raulerson, Rayyan ElDana, Ann Villafuerte, Daniel Ogden, Marla Fischer, Cheri Sisco, Danny Ogden, Anthony Penaloza, Donna Fraissinet, John Fraissinet, and Beatriz Esteban-Messina.