Frankenstein, or the Modern Prometheus Cast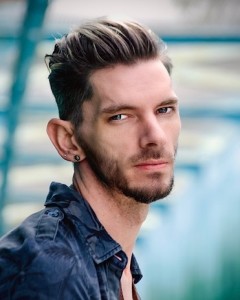 Victor Frankenstein
(Deke Stoklosa)
Deke is a native NYer who works for the fashion brand Desigual as the Head of Retail & Wholesale for North America. He has been a member of Edith O'Hara 13th Street Repertory Company (where he played Dolan in the longest running off off Broadway hit LINE), scored a "best actor" nom in his role in the Think Fast One Act Play Festival, & won a TANY award for one of his set designs. Deke has been in over 45 stage productions in the North East and can be seen on MTV's "The City". He was last seen around NJ in RENT at BAC (Gordon, The Man & Others) and in the Summit Playhouse production of Death By Design (Eric). Past favorite credits: Ryan in HSM2 Live, Victor in Cabaret, Tyrone in Fame, Gregorio in My Big Gay Italian Wedding, Egon Schiele in Organic Movement, Joe Farkas in Last Night Ballyhoo, Chuck Cranston in Footloose, Greg in A Chorus Line, Eugene in Grease, and Charlie in The Wickham Way. @Dekestok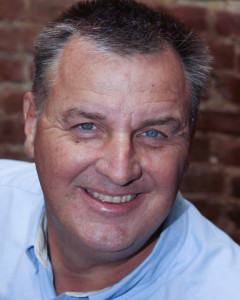 Richard Dwyer
(The Monster)
Rich was a late entry to acting, starting at 50 years old, he has performed in over 60 stage and film productions, is a public address announcer for sporting events (including the Saint Peter's University NCAA Basketball Elite Eight Celebration Parade) and had the privilege of announcing in Yankee Stadium for a high school baseball tournament); Saint Patrick's, Veterans and Christopher Columbus Day Parades and the Winter and Summer Special Olympics Championships. He is grateful for the opportunity to play the last of his three (3) favorite ghoulish characters (Lurch, The Addams Family; Riff Raff, The Rocky Horror Show).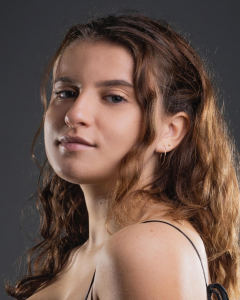 Emma Thayer
(Elizabeth Lavenza)
Emma is so excited to be a part of her first production with Teaneck New Theatre. She has appeared in The Hunchback of Notre Dame as a Gargoyle, The Laramie Project as Reggie, & many on screen productions. In her off stage life Emma is the Covid Manager for Saturday Night Live as well as a volunteer for a New York animal rescue, Little Wanderers. Emma would like to thank all of her friends for their unwavering support & the production team for this incredible opportunity.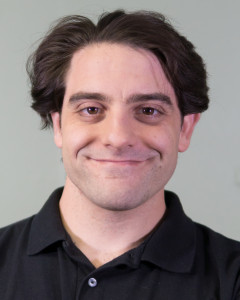 Scott Guzzo
(Captain Robert Walton/ Felix)
Scott is both excited and ecstatic to be embarking on this journey; Having been a devoted thespian and an unapologetic horror fan for the greater part of his life. Favorite shows include Cowboy Chuck (Morris),Much ado about nothing (Don John), Romeo and Juliet 1921 (Lord Capulet), Hamlet (Marcellus), Measure for Measure (Lucio),Plaza Suite(Waiter, Borden), Murphy's Law; Group Therapy Gone Wild(Moe), The Elephant Man(Snork), George Washington Slept Here (Steve), Freex (A'Nilo Dubrowski), Grease (Sonny), Haze (Tommy), The Laramie Project (Andy Paris et al), Judgement at Nuremberg (Rudolph Peterson), Ensemble roles in Godspell and Hair, and many more. He extends heartfelt gratitude to family, friends, and everyone in and around the stage.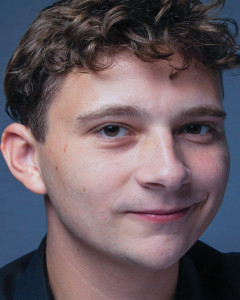 Wesley Gardner
(Henry Clerval)
Wesley grew up singing at church and running spotlights for his dad's theatre productions. Most recent, "King Meneleus" in Broadway Bound's musical, In The Beginning, and last summer in MN as a teaching artist/director with GREAT Theatre's traveling camp while also performing in their production of Cinderella. Wes plays classical piano and was a Rising Star Award recipient from The Paper Mill Playhouse in 2018. He attended Sherrill Milnes Opera Camp in Savannah GA and two NYC theatre conservatories. His favorite roles include "King Charlemagne" in Pippin and "Charlie" in Annie Get Your Gun. He hopes to continue his performing/directing work wherever it takes him. Wes is grateful to be a part of this original production!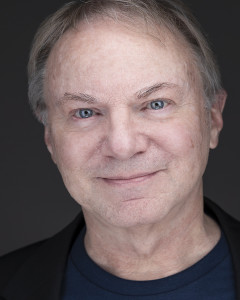 John Fraissinet
(Professor Waldman/Magistrate)
John is pleased to be returning to work with TNT after playing Abner in "The Wickham Way". Earlier this year, he directed for TNT, "The Farnsworth Invention". He has played more than 30 roles on stage. Some favorite roles have been Robert in "Boeing Boeing", Avram in "Fiddler on the Roof", Charlie in "August: Osage County", the Emperor in "New Clothes for the Emperor", the Snail in "A Year with Frog and Toad", Krojack in "Don't Drink the Water", Gage Holland in "Clark Gable Slept Here", the Magistrate in "Fools" (Perry nomination) and many more. Love to talented, beautiful Donna.
Donna Fraissinet
(Mrs. Moritz)
Donna is excited to be returning to TNT. She has appeared in TNT productions of Almost, Maine; Motherhood Out Loud; and Three Viewings. She also has performed in The Glass Menagerie (CBT) and Don't Drink the Water (Studio Players). Thanks to husband, John.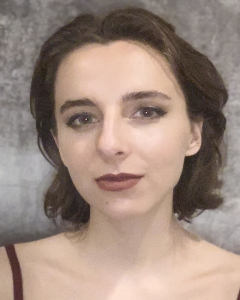 Charlotte Ferraro
(Justine Moritz/Safie)
Charlotte is thrilled to be joining TNT for the first time! Graduate of Rutgers University and last seen as Jesus Christ in The Last Days of Judas Iscariot (The Tiring House), as well as in many, many College Avenue Players productions (Rutgers University). To paraphrase Shelley herself: Charlotte was gratified and refreshed by a thousand sights of beauty working with this wonderful cast and crew; what once was desert and gloomy now blooms with the most beautiful flowers.
Anne Hennessy
(Mary W. Shelley/Woman)
This is Anne's debut with Teaneck New Theatre. She can be seen in I Don't Know Joe (Therapist), winner of two NJ Film Awards, currently on Sparkk TV. She is a graduate of The New Jersey School of Dramatic Arts and has studied with Howard Fine. Previous theatrical performances include the off Broadway production of A Sketch of New York, both on stage and via the magic of the modern technology during Covid. Other theatre performances include Miserable Love Stories and various NJSDA Black Box productions. You may notice Anne in the background of some of your favorite tv shows including Succession and Law and Order.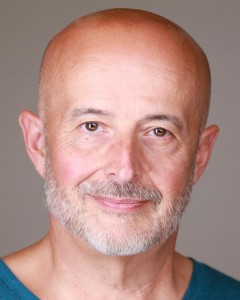 Greg Northam
(Delacey/Professor Krempf)
Greg was last seen as Boss Man in Rhino Studio 237's production of Retirement Mob. Other credits include: Hilly (Clark Gable Slept Here) Candy (Of Mice & Men), Big Daddy (Cat on a Hot Tin Roof), VanDaan (Diary of Anne Frank), Man in the Chair (The Drowsy Chaperone), Frank Strang (Equus), Ed Devery (Born Yesterday), Ben Hubbard (The Little Foxes), Henry Saunders (Lend Me a Tenor), and Thurston/Aunt Pearl + eight others (Greater Tuna). As Ernie Cusack, he won the Best Supporting Actor Award for Rumors at Footlighters in SNJ. Television/video credits: And Just Like That, Extrapolations & Empowered Survivor.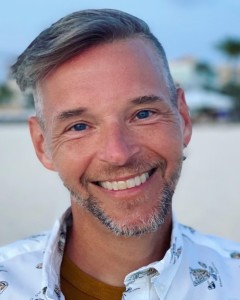 Qraig de Groot
(Ensemble/Police Officer)
Qraig is making his stage debut in Frankenstein thanks to the generosity of Fred and Amanda. He feels lucky that his "first time" is with such an amazing cast and crew. Qraig can't believe he gets to be the town drunk and a law-abiding police officer all within the course of 2 hours. Dreams do come true! Thanks to Jamey, Gary & Lynda for all your support.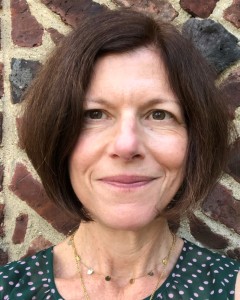 Tara Spinelli
(Ensemble)
Tara is thrilled to take part in bringing to life this brilliant retelling of Mary Shelley's timeless tale about the human condition. This is Tara's second production with the awesome Teaneck New Theatre, and she is as struck by the talent and commitment of Frankenstein's production staff, cast, and crew as she was by The Farnsworth Invention's. Much gratitude to family and friends for their support!