Christmas Contigo Cast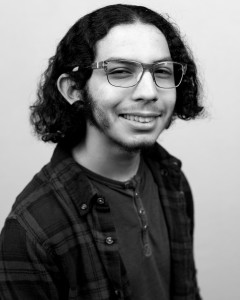 Mateo Escobedo
(Brian)
Mateo comenzó a actuar en un taller en México actuando como el Príncipe/Narrador "Romeo y Julieta" en la Casa de la Cultura de Nuevo León. Luego se unió a Woodland Senior High School's Play Production para actuar como Rodolfo en "Matilda" (cancelado debido a Covid), Scrooge "A Woodland Christmas Carol", Gomez "The Addams Family'', Chad/Dave "Almost, Maine", y como un extra en "Cantando bajo la lluvia" en el Woodland Opera House. Recientemente protagonizó 2 obras con Teatro de las Américas, Faith y Viajero sin equipaje. También formó parte del elenco de la obra The Journey of the Skeletons, en Elite Theater. **** Mateo started acting in a workshop in Mexico performing as the Prince/Narrator for "Romeo and Juliet" at the Casa de la Cultura de Nuevo León. He then joined Woodland Senior High School's Production of "Matilda" as Rodolfo (Canceled due to covid), as Scrooge in "A Woodland Christmas Carol", as Gomez in"The Addams Family", Chad/Dave in "Almost, Maine", and as an extra in "Singin' in the Rain" at the Woodland Opera House. He recently starred in 2 plays with Teatro de las Américas, Faith and Viajero sin Equipaje. He was also part of the cast of the play The Journey of the Skeletons, at Elite Theater.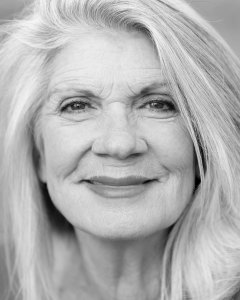 Alina Ceñal
(Rosa)
Actriz, directora, profesora y escritora cubano-americana cuya carrera se extiende por más de 35 años en televisión, teatro y cine. Sus monólogos CUBA: mi regreso y Palabras de un padre cubano han realizado giras nacionales e internacionales. Más recientemente, Alina interpretó a Abuela Claudia en el Oregon Cabaret Theatre en Ashland. La más reciente integrante de BOXTALES, compañía de teatro infantil, se estará presentando en las escuelas de nuestros tres-condados. Enseñar a los niños habilidades para la vida a través de la magia del teatro ha sido el centro del trabajo de Alina. Lo que la enorgullece más es ser Lala para sus cuatro nietos. **** Alina Ceñal is a Cuban American performer, director, teacher and writer whose career extends over 35 years in television, theater, and film. Her solo shows, CUBA: my return and Words from a Cuban Father have toured national and internationally. Most recent, Alina played Abuela Claudia at the Oregon Cabaret Theater in Ashland. The newest member of BOXTALES, children theater company, she will be performing at schools in our tri-counties. Teaching children life skills through the magic of theater has been the center of Alina's work. Most proud is being Lala to her four grandbabies.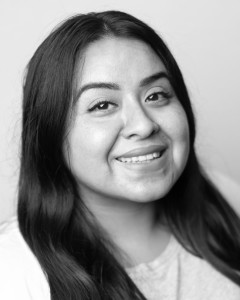 Adriana Castro
(Maravilla)
Nacida y criada en el condado de Ventura con raíces en la hermosa Zacatecas, Adriana incursionó en el teatro durante la escuela secundaria. Después de tomarse un tiempo para obtener una educación universitaria y criar a sus dos hijos, continúa con su interés por el teatro. Adriana debutó en el teatro comunitario el año pasado con "Cumbia de mi Corazón". Esta es la segunda producción de teatro comunitario de Adriana. **** Born and raised in Ventura County with roots from beautiful Zacatecas. Adriana dabbled in theater throughout high school. After taking time to pursue a college education along with raising her two children, she's continuing her interest in theater. Adriana made her debut to community theater, last year, with "Cumbia de Mi Corazón". This is Adriana's second community theater production.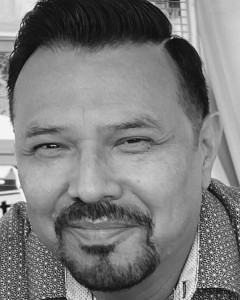 José Valdez
(Pucho)
José es nativo de Oxnard, CA. Ha sido educador y administrador en el área del condado de Ventura durante más de 30 años. También es músico y vocalista semiprofesional. Debutó como actor en el 2021 en la producción de Wrench con Teatro de las Américas. Está feliz de volver al escenario en esta producción de Christmas Contigo. **** José is a native of Oxnard, CA.  He has been an educator and administrator in the Ventura County area for over 30 years.  He is also a semi-professional musician and vocalist.  He made his acting debut in 2021 in the production of Wrench with Teatro de las Americas.  He is happy to be returning to the stage in this production of Christmas Contigo.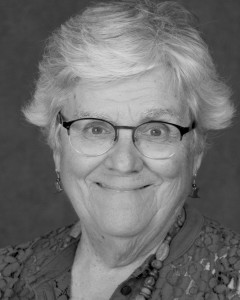 Margaret Cortese
(Violeta)
Margaret es miembro del grupo de fundadores del Teatro de las Américas y su directora ejecutiva y artística. Ha aparecido en escena de vez en cuando desde que representó a la madre de Leonardo en Bodas de Sangre. **** Margaret is a founding member of Teatro de las Américas and its Executive and Artistic Director. She has appeared on the stage from time to time since she played Leonardo's mother in Bodas de Sangre.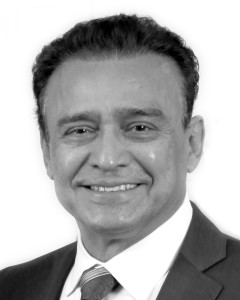 Juan González
(Juan)
Juan nació en Guadalajara, México y se crió en Los Ángeles. Es administrador ejecutivo del bufete de abogados de Richard L. Francis en Oxnard y presidente de la junta directiva del Teatro de las Américas. Sus créditos teatrales y cinematográficos son extensos. Sus más recientes participaciones en el Teatro de las Américas fueron los papeles de Jaime Escalante en Stand and Deliver y Juan el mecánico en Wrench. **** Juan was born in Guadalajara, Mexico and raised in Los Angeles. He is the Executive Administrator of the law offices of Richard L. Francis in Oxnard. He is the President of Teatro de las Américas. His stage and film credits are extensive. His most recent appearances at Teatro de las Américas were the roles of Jaime Escalante in Stand and Deliver and Juan the mechanic in Wrench.
Juliana Acosta
(Iris)
Iris Juliana Acosta Juliana Acosta es una actriz, directora y modelo radicada en California. Ha aparecido en The Birds y The Revolutionists para Santa Paula Theatre Center, The Motherfu*ker with the Hat y Women Behind Barsy para Flying H Theatre y en Adán, Eva y la Otra para Teatro de las Américas. En 2013 produjo la lectura escénica El corazón calibrado de Elixeo Flores. Ese mismo año, fue curadora de ¡Feliz Cumpleaños Fridal!, una muestra de arte en Ventura, que después llevó a Oxnard con el grupo local Fork Space, del cual es miembro fundador y presidenta. En 2016 dio un salto en su carrera al escribir, producir y dirigir su primer cortometraje, Her Delusion. Algo fuera de su zona de confort, completó el proyecto a tiempo y dentro del presupuesto, lo cual es un logro en sí mismo. En 2019 por primera vez produjo y dirigió la versión teatral de Crime in the Madhouse de Mel Gordon en The Masonic Lodge en Oxnard con una increíble respuesta del público. Es miembro de Financial Core con SAG y espera el día en que se una a Equity. Cuando no está en el teatro, puede encontrarla haciendo compras en la panadería, en la jardinería o en una tienda de segunda mano. En 2022 dirigió Faith y Cosas sucias punto com para el teatro de las Américas y la pastorela de día de muertos Journey of the Skeletons para Elite Theater, en Oxnard, CA. Continúa promoviendo su película Her Delusion en festivales de cine, trabajando en actuación, dirección y está dando pequeños pasos en la escritura. **** Juliana Acosta is a California based thespian, director and figure model. She has appeared in Santa Paula Theatre Center's The Revolutionists and The Birds, Flying H Theatre's The Motherfu *ker with the Hat and Women behind Bars, and Teatro de las Americas' Adan, Eva y la Otra. In 2013, she produced a stage reading of The Calibrated Heart written by Elixeo Flores. Later that same year, she curated the Feliz Cumpleaños Frida!! art show in Ventura. She has now brought it to Oxnard with the local group Fork Space, where she is one of the founders and president. In 2016 she took a leap with writing, producing, and directing her very first short film, Her Delusion. It was something way out of her comfort zone, but she completed the project on budget and on time, an accomplishment on its own. In 2019 she self-produced and directed for the stage for the first time, A Crime in the Madhouse by Mel Gordon at The Masonic Lodge in Oxnard with an amazing attendance from the community. She was anxious to get back on the stage once COVID slowed down, but received directing offers she just couldn't refuse. It seems 2022, may be her directing year, and she couldn't be happier. She holds Financial Core membership with SAG and looks forward to the day she joins Equity. When she's not in the theatre you can find her baking, gardening, or thrift store shopping. In 2022 he directed Faith and Dirty Things dot com for Teatro de las Américas and the Día de Muertos pastorela Journey of the Skeletons for Elite Theater, in Oxnard, CA. She continues to submit her film Her Delusion to film festivals with hopes that one day it will get accepted. Until then, she'll continue to work on acting, directing and is taking baby steps into writing.