Rock of Ages Cast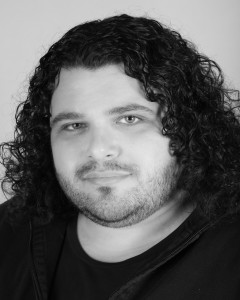 Joe Amato
(Lonny Barnett)
Joe is thrilled to be making his Spotlight Arts Collective debut! A Lockport native, he has been living in central Illinois since completing his Bachelor's in Vocal Music Education from Eastern Illinois University in 2011. For the last 7 years, Joe was the middle school and high school choir and theatre director in Shelbyville, IL. While teaching in Shelbyville, Joe also returned to EIU to receive his Masters in Music Education, completing the degree in 2018. This school year, Joe has taken the position of Choir Director at Hadley Middle School and Homer Jr. High School in Homer Glen, which is what brought him back to the Chicago suburbs. Some favorite previous onstage roles include Gomez Addams ("The Addams Family"), Lazar Wolf ("Fiddler"), and Bobby Strong ("Urinetown"). A big thank you goes out to his wife Emily and son Jamie for all their love and support!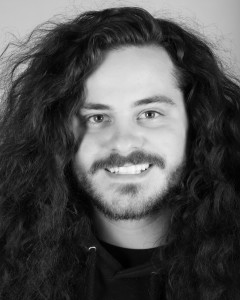 Steven Beemsterboer
(Drew Boley)
Steven is a theatre artist with directing, performing, writing, and media/set design experience. Steven directed "Mamma Mia" in this same unique performance space for Spotlight last year. Locally, Steven played Ren in "Footloose", and Evelyn Oakleigh in "Anything Goes" at LWC; Kenickie in "Grease" for Lincoln-Way Area Summer Stock; Judah in "Joseph", and The Scarecrow in "The Wizard of Oz" for Spotlight; and Frankie Epps in "Parade" and Ernest Dummkopf in "The Grand Duke" at North Central College. In New York City, Steven graduated from Marymount Manhattan College, and he gained experience Off-Broadway as a performer in Theatre Smash at The York Theater, and as a director for "Purgatory in Ingolstadt" at The National Dance Institute. He was also the head writer for MMC's sketch comedy group Dead Rabbits Society and regularly performed original music and poetry around the city. www.stevenbeemsterboer.com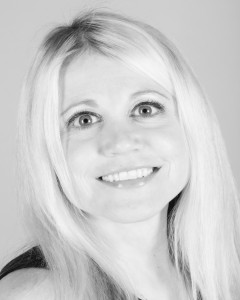 Amy Berk
(Ensemble)
Amy is having "nothing but a good time" in her first show in 20 years and Spotlight Arts debut. After directing for some high school productions, here we go again. Thank you to her husband Jeff, her rockstar, for his support and her daughter Lyra for her inspiration and shared love for performing. Thank you to this phenomenal cast and team for their warmth, welcome, and talent. Thank you to audience for spending time to rock with us. Enjoy the show, laugh, move along to music and never give up on your dreams or love (of the 1980's).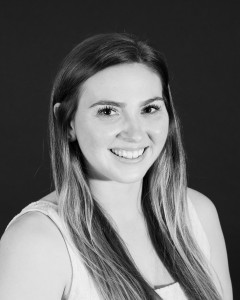 Christy Carlson
(Waitress)
Christy is a high school math teacher and dance team coach. She graduated from Lewis University in 2019 with her degree in Mathematics. While at Lewis, Christy also minored in theatre and enjoys choreographing for her high school's productions. Christy was recently in a production of "Return to the Forbidden Planet", and was last seen on the Spotlight Arts Collective's stage in "Mamma Mia". She is so excited to be back with Spotlight in "Rock of Ages". She would like to thank her family for their love and support, and her fiance for encouraging her to take the time to do something she loves, even though they are in the middle of planning a wedding. Enjoy the show!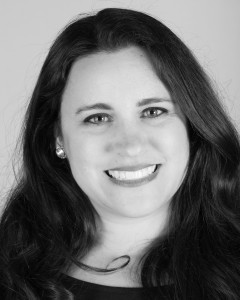 Patricia Domico
(Janine Gill/Ensemble)
Patricia is honored to be back performing with Spotlight Arts Collective theater where she had her first lead breakout role as Glinda in the "Wizard of Oz". The four years after she played that role led her to attain many wonderful characters in musicals around the South Suburbs. She would especially like to thank her husband Matthew, her beautiful mother Carol, sister Diana, (her baby nephews Pauly and Scotty) her brother Tommy, her sister and brother-in-law Kristen and Paul, her mother-in-law Kate, father-in-law Joe, brother-in-law Jason, her sister-in-laws family and all her dear friends from LMCT. She is grateful to play Janine Gill in this iconic Rock and Roll love story and thanks everyone who is seeing "Rock of Ages" this weekend!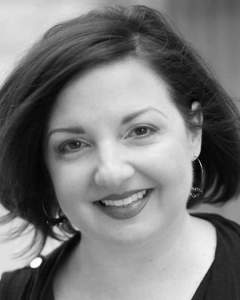 Jeni Donahue
(Frau Klinemann)
Jeni is a professional choreographer from Chicago who earned her BFA in Dance and Vocal performance from Columbia College. Jeni has been dancing since age 6 and choreographing professionally for over 30 years. She has worked with all age levels and abilities and has been heavily involved in every aspect of dance including Musical Theatre, Pom squads, competitive cheerleading and dance troupes, color guard, music videos and show choir. Her groups, in all areas, have won numerous awards for choreography, design and visual effect. Jeni is sought after as a clinician, adjudicator and guest speaker at competitions and events throughout the United States. She is currently on staff for over 47 High Schools, 12 Universities and 10 various Theatre companies all over the U.S. Jeni was honored to choreograph the Illinois All State productions of "Ragtime", "Urinetown" & "Into the Woods". She has also directed productions of "Rocky Horror" and "American Idiot". Jeni is a member of ITA and has been a workshop presenter for the Illinois Theatre Festival. When not choreographing others, Jeni likes to get on stage herself and has held leads regionally in "Chicago", "Joseph", "Once Upon a Mattress", "Oliver" and "Drowsy Chaperone". She is the proud mom of 2 boys, Benjamin and Noah, who have followed in her footsteps of pursuing a degree and careers in the Arts.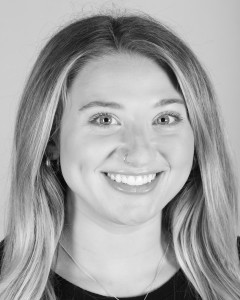 Alison Elzinga
(Sherrie Christian)
Alison is so excited to be working alongside such a talented and fun cast! She is beyond grateful for her supportive friends and family that always encourage her to keep doing shows. When not on stage, Alison works in corporate sustainability. Some of her favorite previous shows include "Legally Blonde", "Anything Goes", "A Midsummer Night's Dream", and "Grease". Enjoy the show!!!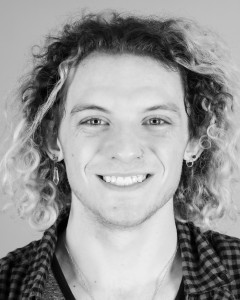 Mitchell Elzinga
(Joey Primo/Ensemble)
Mitchell is thrilled to be making his Spotlight stage debut with such a talented cast. Rock on!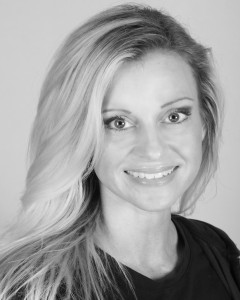 Jodi Fulayter
(Ensemble)
Jodi appeared as Kerrie Kowalski in "Awesome 80's Prom" (2019) and "All Together Now" (2021). She is so excited this year to rock out with this extremely talented cast. Enjoy the show!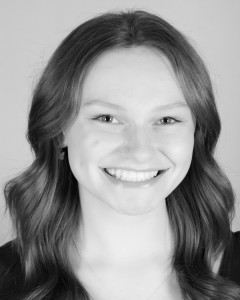 Sarah Gregurich
(Constance Sack/Ensemble)
Sarah is a 19 year old actress from Joliet who has been involved in many aspects of theatre most of her life. Sarah is extremely excited to be involved in this production, and she is grateful to have the experience of working with such talented people.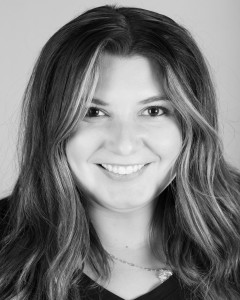 Amanda Mascarello
(Regina)
Amanda is excited to be getting back up on stage in Spotlight's production of "Rock of Ages"!! Amanda has been performing in theater over the last 20 years! Previous roles include: Rose in "Dogfight", Hope Caldwell in "Urinetown", Marty in "Grease", Serea/Pilar in "Legally Blonde", and Crystal in "Little Shop of Horrors". Alongside performing, Amanda has directed theater for The Drama Group Kids Camp, Spotlight Arts Collective, and Lincoln-Way Central High School. Amanda is currently directing theater at Martino Jr. High where she also teaches 7th grade Language Arts and Reading. Her overall passion is directing kids and teens! She would like to thank her fiancé, Ryan, for supporting her to get back up on stage for the first time in three years, her family, and the production team!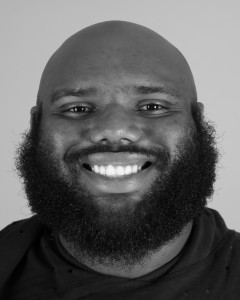 Traivon Madden
(DJ/Ensemble)
Traivon is happy to be making his Spotlight debut in "Rock of Ages". Enjoy the show!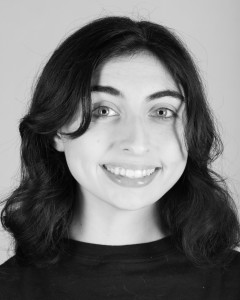 Leah Meeder
(Ensemble)
Leah is 19 and a sophomore at Joliet Junior College. She is very excited to perform in her very first Spotlight production! Leah has performed in "Clue" as Mrs. Peacock, JDG's "You're A Good Man Charlie Brown" as Lucy Van Pelt, "SpongeBob the Musical" as Karen, "Beauty & The Beast" as a Silly girl and various other shows! Leah has been dancing for about 16 years at various different studios (Revolution, Wings, and now Paramount School of the Arts), she also attends vocal lesson at J&B music. She's ready to ROCK with her fantastic cast mates and crew!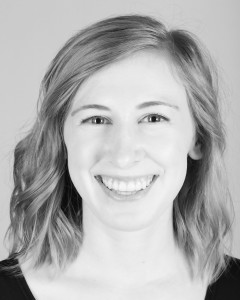 Julianna Metzler
(Waitress)
Jules is delighted to be making her musical comeback, and Spotlight debut, as a waitress in "Rock of Ages"! Jules has most recently been part of Limestone Stage's performances as Puck in "A Midsummer Night's Dream", the Ghosts of Christmas Past and Future in "A Christmas Carol", and as a director for their Local One Act Festival. Other notable credits include: Patty Simcox in "Grease" and Resurrection Mary in a Chicago student film. Jules would like to thank everyone at Spotlight, especially her incredibly talented castmates, as well as her family.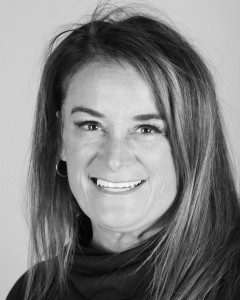 Jo O'Brien
(Mayor)
Jo grew up in the theater and has a BA in theatrical arts. Jo is a local school teacher and mother of 5, and acting took a backseat to raising her children. Although she took a break from being on the stage for almost 30 years, she recently came back to performing in Spotlight's "12 Angry Jurors" and "Blythe Spirit". She also directs her school's spring play every year and sponsors the drama club.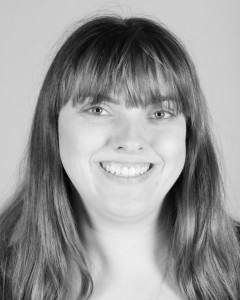 Aubree O'Connor
(Ensemble)
Aubree is excited to be in her first production with Spotlight Arts Collective! In college, she played Keri in "The Bold, the Young and the Murdered", Maid Marian in "Robin Hood", the Elephant Trainer in "Elephant's Graveyard", and Gwendolyn Pigeon in "The Odd Couple". She is also a part of Limestone Stage where she was a Christmas Caroler/Fezzwig's Daughter in "Christmas Carol" and Mary Parker in "For Better or Worse". Aubree would like to thank her family and friends for their continuous love and support and she sends a special thank you to her fellow cast and crew for welcoming her to the Spotlight group.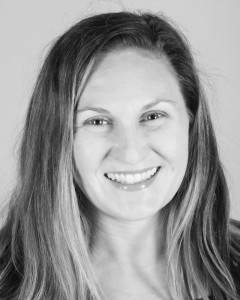 Jennifer O'Keefe
(Ensemble)
Jennifer is beyond thrilled to be on stage again--it's been a realllly long time! When not obsessing over all things musical theatre, she teaches private Pilates and GYROTONIC® lessons from her home studio, is a mom of three incredible kiddos, volunteers as a Girl Scout Troop leader, and serves on the Flossmoor Green Commission. Much love to Jim, Tessa, Sadie and James for endless support and to her mom Sharon who took her to countless dance, gymnastics, choir and drama classes, auditions and rehearsals all those years ago! "Here I Go Again. . ." Instagram: @pulleyandspring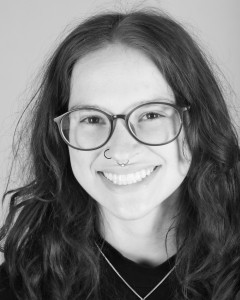 Shelby O'Neill
(Ensemble)
Shelby has been a performer for over 15 years. She has been with Spotlight on and off stage since it's start and now serves on the Board of Members as Assistant Director of Fundraising. Outside of Spotlight she is a gymnastics instructor at United Gymnastics Academy in Frankfort. Shelby thanks everyone for coming and hopes you all enjoy the show!
Jeannie Rega Markionni
(Justice Charlier)
This singer, actress, and director has been performing around the Chicagoland area for 38 years. With too many shows over the years to list them all, some of her most memorable roles are Lady of the Lake in "Spamalot", Tanya in "Mamma Mia", Domina in "Forum", Ilona in "She Loves Me", Kate Monster in "Avenue Q", Lucy in "Jekyll & Hyde", Rona in "Spelling Bee", Marguerite in "Scarlet Pimpernel", the Narrator in "Joseph", Brooke in "Other Dessert Cities", Loraine Sheldon in "Man Who Came To Dinner" and Lady Grace in "A New Brain". She was nominated as a Broadway World Chicago finalist for Best Director 2018. Grateful for this opportunity, Jeannie wants to thank the production staff and her castmates for a rockin' time. Jeannie sends love and many thanks to her husband Nick and beautiful daughters Isabelle & Luciana for their endless love & support!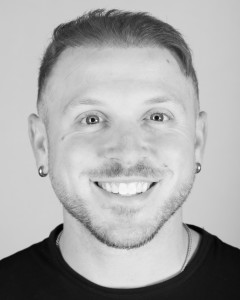 Chris Selefski
(Stacee Jaxx)
Chris is ecstatic to make his first theatrical debut in over 6 years with Spotlight as Stacee Jaxx. A few of his past credits include Henry in "Next to Normal", Hornball in "Helldrivers of Daytona" and Warner in "Legally Blonde". Now let's sit back and ROCK ON!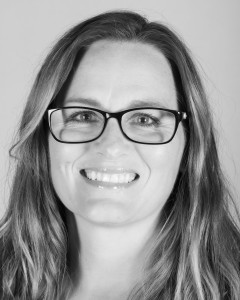 Virginia Smith
(Ensemble)
It's been a long time! Usually you only see her on stage through her choreography, however Ginny has had a lot of fun getting back on stage. It was the best era ever! Ginny has worked with several adult and children's community theater groups and High Schools on umpteen shows. She had been in (and mostly out) of the scene for over 15 years, having kids and doing the mom life! Ginny looks forward to being part of Spotlight Arts Collective and getting back to choreographing soon! She teaches dance at The Dance Company and all 3 of her girls are involved In music, dance or the arts. It's a super creative and messy life. Rock On!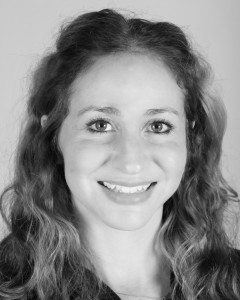 Faride Talamas
(Waitress)
Faride is proud to be making "Rock of Ages" her debut show with Spotlight Arts Collective . Faride has worked in theaters and stages all over Mexico, Spain, and Chicago. She has worked with Cirque Du Soleil' team members, such as Debra Brown, Renè Dùperè, Marie Louise Bourbeau, Laur Fugerè, and Rene Bazinet in the renowned spectacle, "Rhythms of the Night". Other notable credits include: Mexican productions of "Grease" (Sandy), "Footloose" (Ariel), "Songs for a New World" (Woman 2), "Jesus Christ Superstar" (Mary Magdalene), the film, "The Sacred Flame" (Constanza), musical reviews "Hello, Barbra! Hello, Bette!: A Tribute to Barbra Streisand and Bette Midler" (Main Singer), "The Best of Broadway", "Reflections: A Tribute to the Girl Groups of the 60s", and as a singer in Mexico with The Chihuahua Philharmonic Orchestra and in Spain with the Orquesta Nueva Alaska.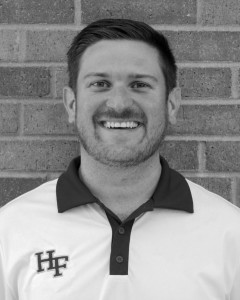 Tim Tholl
(Dennis Dupree)
Tim is excited to make his Spotlight debut as Dennis Dupree! While he is no stranger to being on stage, you can usually find him backstage as the Technical Director for the Homewood Flossmoor Fine Arts Department. He would like to thank his friends and family for always supporting him! "I raise a toast to all of us who are breaking our backs everyday, if wanting a good life is such a crime, Lord then put me away!" Here's to ya!!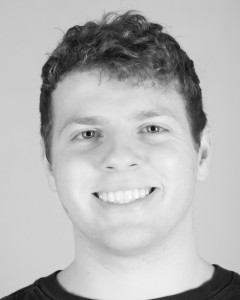 Jake Welker
(Franz Klinemann)
Jake feels honored to bring the incredibly complex character of Franz to life on the stage. Having been understandably typecast as handsome bachelors for much of his theatrical tenure, this role as a German entrepreneur is a welcome change of pace. He would like to thank the directors for providing him with the opportunity. Jake is known professionally as Señor Welker in his day job as a Spanish teacher at Stagg High School. Danke fürs Kommen, und geneißen Sie die Show!