Rock of Ages Production Staff (in alphabetical order)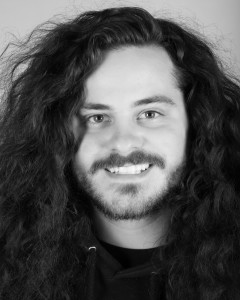 Set Designer
Steven Beemsterboer
Steven is a theatre artist with directing, performing, writing, and media/set design experience. Steven directed "Mamma Mia" in this same unique performance space for Spotlight last year. Locally, Steven played Ren in "Footloose", and Evelyn Oakleigh in "Anything Goes" at LWC; Kenickie in "Grease" for Lincoln-Way Area Summer Stock; Judah in "Joseph", and The Scarecrow in "The Wizard of Oz" for Spotlight; and Frankie Epps in "Parade" and Ernest Dummkopf in "The Grand Duke" at North Central College. In New York City, Steven graduated from Marymount Manhattan College, and he gained experience Off-Broadway as a performer in Theatre Smash at The York Theater, and as a director for "Purgatory in Ingolstadt" at The National Dance Institute. He was also the head writer for MMC's sketch comedy group Dead Rabbits Society and regularly performed original music and poetry around the city. www.stevenbeemsterboer.com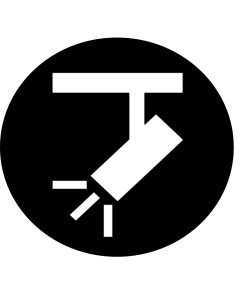 Co-Director
Nicki Blowers
Nicki Blowers (Director) retired at the end of 2020 after 35 years of creating and teaching theatre at Joliet Junior College (JJC). While at JJC, she served as the Technical Supervisor, and educated many students in different aspects of Theatre from Front of House operations to the creative aspects of theatre in all aspects of designs and executed all aspects of Theatre Production. Additionally, she taught theatre classes in Technical Theatre, Makeup, Costumes, Speech and Introduction to Theatre. At JJC, Nicki directed many Mainstage productions including "Jesus Christ Superstar", "Hair", "Godspell" and "Bus Stop", and most recently directed "Deathtrap" at Curtain Call Theatre in March of 2022. One of her proudest moments in her career is the development of a 19 year-long Touring Children's Theatre Production that was held in June to help kick off District 525 libraries Summer Children's Theatre Productions. Nicki proudly holds a Bachelor of Science (Theatre Production) degree from Illinois State University and a Master of Arts (Theatre Directing) from Roosevelt University. She has worked locally as a call-in employee for IASTE Local #124 and has given support to many different Community Theatres in the Joliet Area and surrounding suburbs. Nicki would like to thank her family for all their love, support, and advice and dedicates this production to her granddaughter Dorothy Anne (Dottie).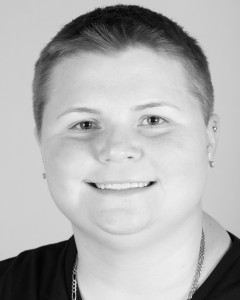 Co-Assistant Director
Sarah Blowers
Sarah Blowers (Assistant Director/Stage Manager) holds a Bachelor of Science in Athletic Training from Aurora University and a Master of Science in Education-Leadership from Quincy University. She is currently employed with Duly Health and Care where she works with numerous Orthopedic Surgeons. However, Sarah is no stranger to Theatre as she has been involved since she was born, often working with her mother (Nicki Blowers) at Joliet Junior College and numerous area Community Theatres. Her favorite production she was involved with was "Hair" because of all the love that was shared in that production. She has appeared onstage but primarily works backstage doing all aspects of Technical Theatre work from rigging lights to ushering to Assistant Directing/Stage Managing. Sarah would like to thank her family for their understanding and patience. She wants to give a shout out to her first (adorable) niece, Dorothy Anne (Dottie).
Executive Producer/Stage Manager
Jennifer Corp
Jennifer Corp (Producer) has been active in theatre for the past 40 years. She studied music, theatre and dance at Illinois State University, and has a Masters Degree in Music Education from VanderCook College of Music. In her performing days, favorite roles included Mabel in "Pirates of Penzance", Tzeitel in "Fiddler on the Roof", Doatsy May in "Best Little...in Texas", Smitty in "How to Succeed in Business...", Jacqueline in "LaCage Aux Folles", Sarah Brown in "Guys and Dolls", Jenny Lind in "Barnum", and Hope in "Anything Goes". In the second half of her career, Jennifer has been involved in Producing, Directing, Choreographing and/or Music Directing for groups such as Opening Night Arts Group (Co-Founder), Oak Lawn Park District, Curtain Call, Lincoln-Way Summer Stock, and Spotlight Arts Collective, to name a few. A choral and theatre director of a large school program for 21 years, Jennifer recently left public school teaching to begin a private piano/voice/drums/guitar studio in Frankfort. Thanks to her husband Tim and daughter Gabrielle for supporting her and her crazy schedule, and she is excited to once again be working with her talented stepson Justin. She hopes you enjoy this latest project and that you are inspired to ROCK ON!!!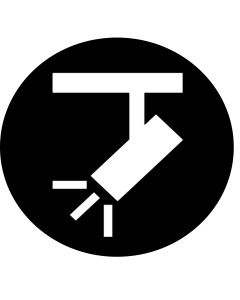 Technical Director
Justin Corp
Born and raised in the rockin' streets of Frankfort, Justin is a sound engineer and producer in Chicago, Illinois. When he's not recording up-and-coming artists or marking microphone cues, you can most often find him jamming out and blogging about the newest additions to the Chicagoland indie scene. Previously, Justin performed with Lincoln-Way Summer Stock as Joseph in "Joseph and the Amazing Technicolor Dreamcoat". He is happy to be making his Spotlight debut as Technical Director in "Rock of Ages"!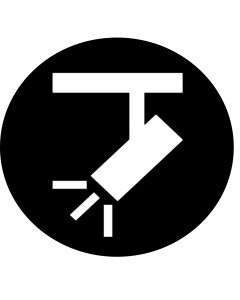 Technical Assistant
Niki Curate
Lifelong rock and roller, Niki Curatti is no stranger to the big stage. Growing up, Niki aspired to drum like Peart, sing like Plant, and write like Waters and Gilmour, and thus was born her band - "The Waffles of Rock". While that eight-year-old's band didn't make it out of her parents' garage, Niki went on to join every theater production she could. This is Niki's first role off the stage and she has learned so much! She thanks the cast, crew, and all of you audience members for your support. Shine on you crazy diamonds!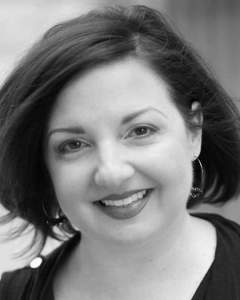 Choreographer
Jeni Donahue
Jeni Donahue (Choreographer) is a professional choreographer from Chicago who earned her BFA in Dance and Vocal performance from Columbia College. Jeni has been dancing since age 6 and choreographing professionally for over 30 years. She has worked with all age levels and abilities and has been heavily involved in every aspect of dance including Musical Theatre, Pom squads, competitive cheerleading and dance troupes, color guard, music videos and show choir. Her groups, in all areas, have won numerous awards for choreography, design and visual effect. Jeni is sought after as a clinician, adjudicator and guest speaker at competitions and events throughout the United States. She is currently on staff for over 47 High Schools, 12 Universities and 10 various Theatre companies all over the U.S. Jeni was honored to choreograph the Illinois All State productions of "Ragtime", "Urinetown" & "Into the Woods". She has also directed productions of "Rocky Horror" and "American Idiot". Jeni is a member of ITA and has been a workshop presenter for the Illinois Theatre Festival. When not choreographing others, Jeni likes to get on stage herself and has held leads regionally in "Chicago", "Joseph", "Once Upon a Mattress", "Oliver" and "Drowsy Chaperone". She is the proud mom of 2 boys, Benjamin and Noah, who have followed in her footsteps of pursuing a degree and careers in the Arts.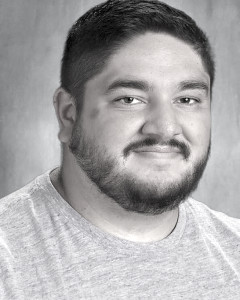 Music Director
Roland Hatcher
Roland Hatcher (Music Director) Roland is the Director of Vocal Music at Alan B. Shepard High School. He is an active choral music and percussion educator currently residing in Orland Park, IL. Roland holds a Bachelor's Degree in Music Education from The Ohio State University and is currently pursuing a Masters Degree in Music Education from University of Illinois Urbana-Champaign. He has taught music across the Midwest, primarily in Central Ohio and the suburbs of Chicago. Prior to his appointment at Shepard, Roland served as a Conductor with Chicago Children's Choir for two years, working with the Humboldt Park Neighborhood Choir and the In-School Program. He has also held percussion director positions at Amos Alonzo Stagg, Naperville North, and Hilliard Bradley (Ohio) High Schools. He has studied music abroad in England and Corsica, and is frequently sought after as a music director by theatre groups across Chicago. In his free time, Roland remains active as a performer with the Fox Valley Chamber Singers, Chicago World Music Chorus, and has credits as a vocalist and a children's choir assistant for two productions of Bernstein's 'MASS' at Ravinia. Roland is a proud member of ILMEA, ACDA, NAfME, and Phi Mu Alpha Sinfonia, as well as a sponsored educator for Innovative Percussion.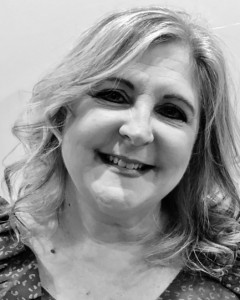 Co-Director
Tamara Heerde
Tamara is so proud of this amazing cast. This is such a fun show, and has great music to boot! Tamara is especially happy that Spotlight is back once again in this beautiful and unique venue at CD&ME. She is grateful to have a part of bringing this blast from the past to fruition. Tamara would like to thank her family and friends for their support.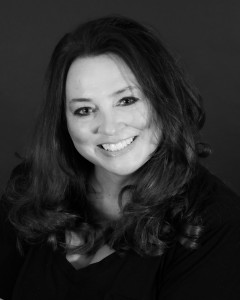 Producer/Co-Assistant Director
Sara Martin
Sara has been performing and directing for over 30 years. Her best known roles include: Mary Magdalene ("JC Superstar"); Maggie/ Morales ("A Chorus Line"); Narrator ("Joseph"); Tessie Tura ("Gypsy"); Wicked Witch ("Wizard of Oz"); The Witch ("Into the Woods"); Witch ("Big Fish"), Carlotta ("Phantom") and Hedy LaRue ("How to Succeed..."). Dan and my boys Joey and Johnny-you are my heart. Enjoy the show!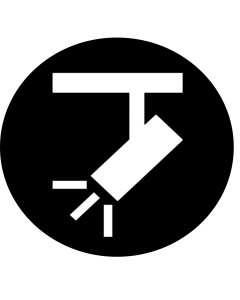 Light Designer/Technician
Don Pedigo
On any given week, Don is the Light Technician at CD&ME for events of all kinds...but is mixing it up with a theatrical production this time around. A Rocker at heart, Don is happy to be a part of a show that truly ROCKS.
Spotlight Arts Collective Board of Directors
Tamara Heerde - Executive Director
Steven Beemsterboer - Assistant Executive Director
Jennifer Corp - Assistant Executive Director
Elizabeth O'Neill - Secretary
Carla Montagano-Liburdi - Treasurer
Cait Palonis - Director of Developing Artists Studio
Sara Martin - Board Member
Shelby O'Neill - Board Member
Kyna Simpson - Board Member