About
Flyin' West
Following an award-winning season for BSU Theatre, Flyin' West takes audiences back to the days of the Homestead Act and the founding of a Black community in Nicodemus, Kansas - a place of immense possibility, steered by the vision and fortitude of the Black female pioneers. Local director Angelisa Gillyard (Constellation Theatre, 1st Stage) joins with BSU senior stage manager Malaysha Saboleh (Class 2023) and BSU Alum and guest designer Lorenzo Miguel Henriquez (Class 2021) to celebrate the resilience of ancestors and the strength of sisterhood as they confronted racism and encroaching opportunists who sought to undo the paradise they dreamed could be their future and their legacy.
Take a sneak peak into the world of Flyin' West! Hear from actors Brielle Bertrand (Sophie Washington) and Asjah Johnson (Miss Leah) by watching the trailers below.
Bowie State University Theatre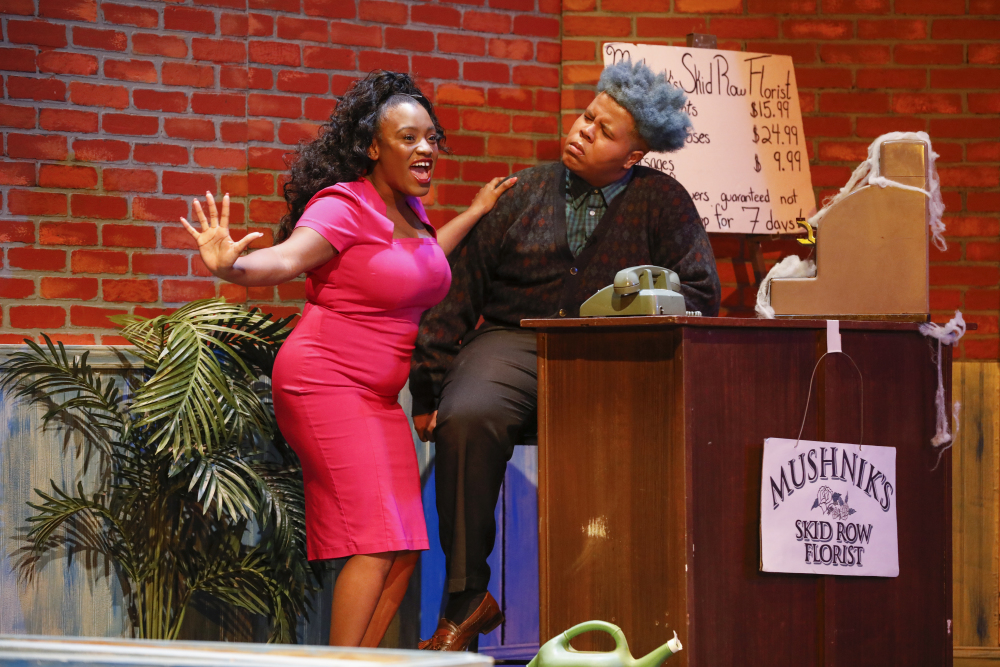 Housed in our state-of-the-art Fine and Performing Arts Center, students have ample space to refine their performance and technical skills in a wide array of productions, from well-known works to innovative and cutting-edge new scripts, focused on the Black experience. Additionally, the Washington, DC, and Baltimore metro areas are prime locations for students to gain real-life industry experience in local professional theater..
The Department of Fine and Performing Arts offers the Theatre Arts program at Bowie State University. Students can earn the Bachelor of Science degree in theatre with concentrations in acting/directing and dance and movement studies., working under the mentorship and guidance of industry professionals.
Photo credit: Ryan Pelham, Bowie State University