Riverhead Faculty and Community Theatre
Is a non-profit Group located on Eastern Long Island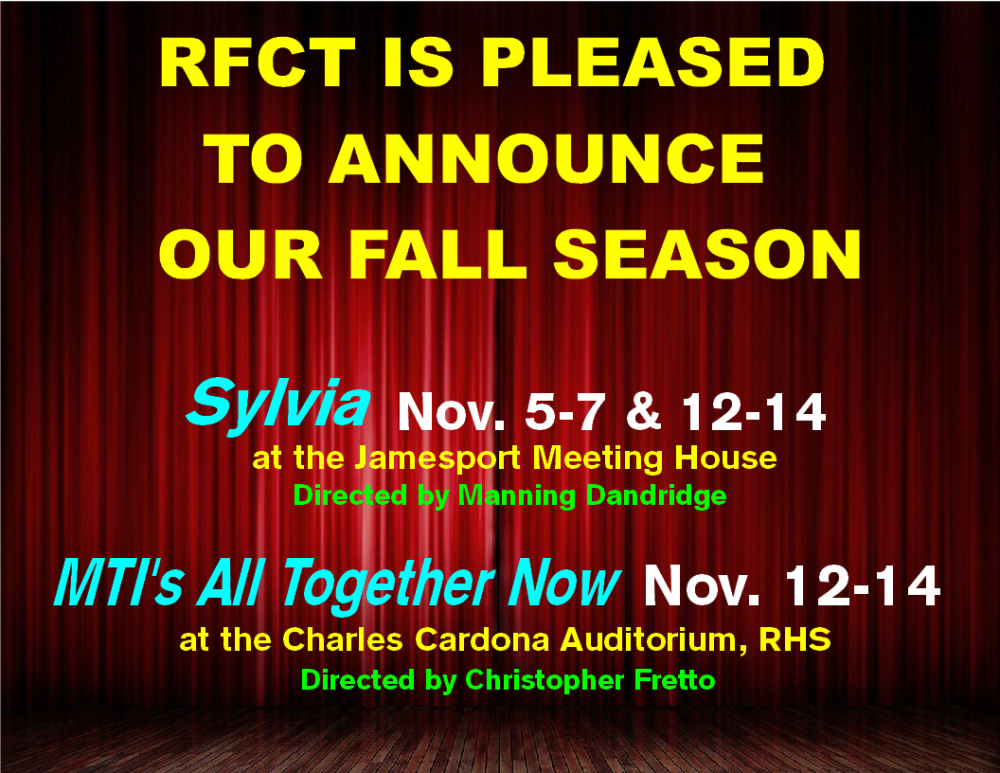 Have you been getting the itch to perform again? Now is your chance. Riverhead Faculty Community Theatre is coming back this fall with two November productions: the canine comedy "Sylvia" and a musical revue "MTI's All Together Now: a global event celebrating live theatre," presented through the generosity of Music Theatre International.
The revue features songs from some of our previous shows, new songs that were recently on Broadway, and even songs from shows that are currently on Broadway. Auditions will be held on August 24th & 26th at a location to be announced shortly. Keep watching this space for more updates and look for emails with more information about what songs are available. We need everyone young or old. We are calling for both individuals as well as chorus members.
Auditions for "Sylvia" will be held on September 8th and 9th. A detailed cast call with locations and times will be announced in early August. The play is a laugh-out-loud comedy with juicy roles for both men and women.
Please keep checking this website or our Facebook page for all the updates on both of these productions. Long Island theatre is returning, and we can't wait to see you at auditions and in our audiences.
Come join our theatre family! RFCT Membership dues for 9/1/20-8/31/21 are $10 per person and $20 for a family. Payment may be submitted to RFCT P.O. Box 1871, Riverhead, NY 11901.