PERFORMING FOR AUDIENCES SINCE 1968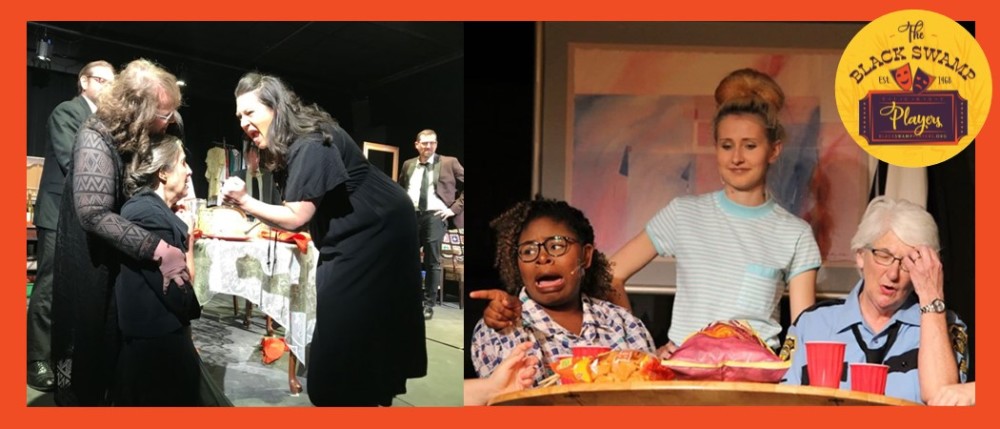 NEXT ON OUR OAK STREET STAGE
The fourth production for our fifty-third season is the musical It Shoula Been You, books and lyrics by Brian Hargrove and music by Barbara Anselmi. In this hilarious and heart-warming musical, the bride is Jewish and the groom is Catholic. Her mother is a force of nature, his mother is a tempest in a cocktail shaker. And when the bride's ex-boyfriend shows up, the perfect wedding starts to unravel faster than you can whistle "Here Comes the Bride!" Plots are hatched, pacts are made, secrets exposed – and the sister of the bride is left to turn a tangled mess into happily ever after! It Shoulda Been You runs April 29, 30, May 6, and 7 at 8 PM and May 1 and 8 at 2 PM. Tickets are $25/each for general admission seating and are available here.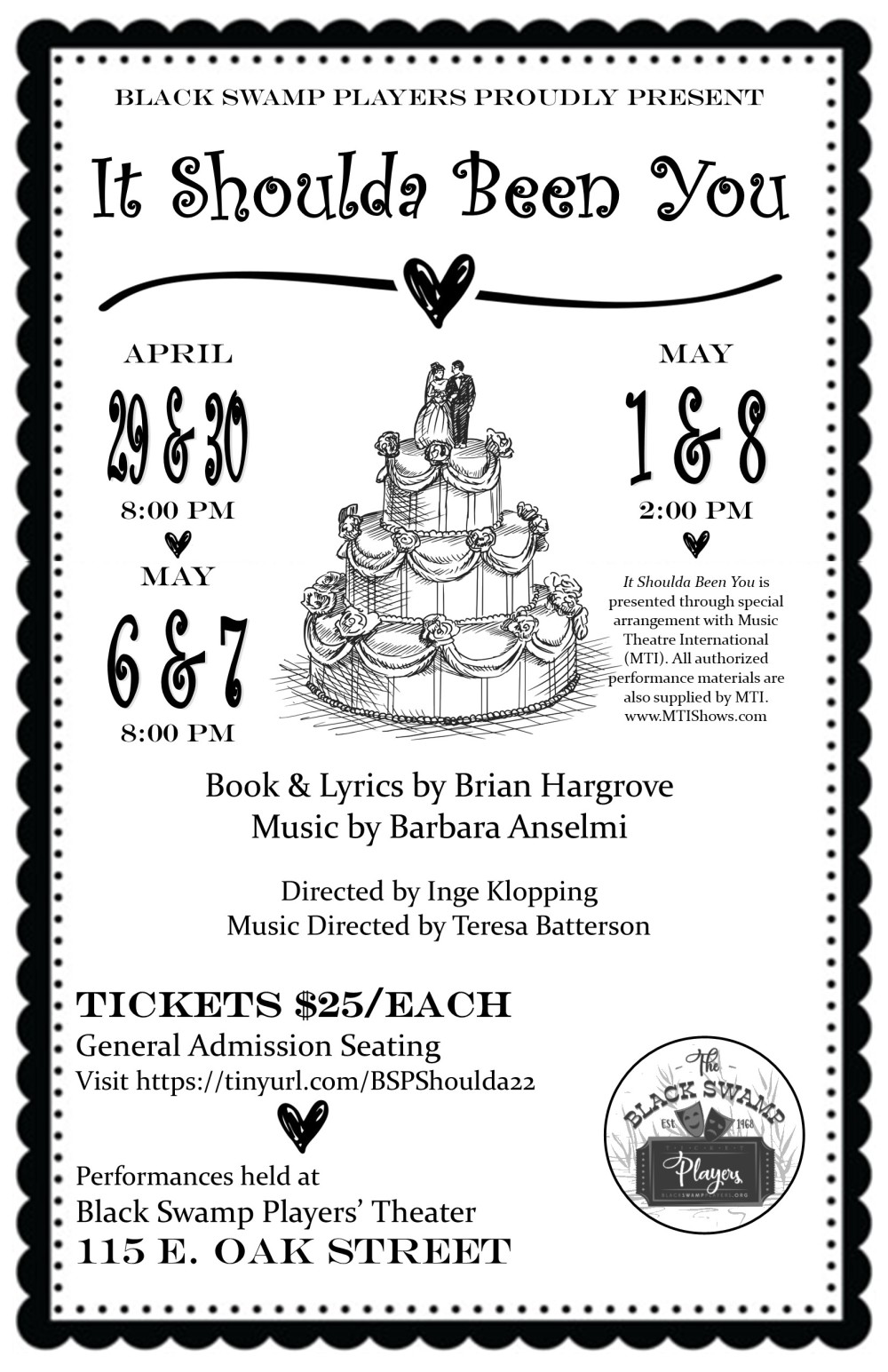 COMING SOON: TWILIGHT: LOS ANGELES, 1992
Thanks to a generous grant from the Bowling Green Community Foundation, we will be presenting Anna Deavere Smith's Twilight: Los Angeles, 1992 from May 25 through May 28. Twilight is a stunning work of "documentary theater" that explores the devastating human impact of the five days of riots following the Rodney King verdict. From nine months of interviews with more than two hundred people, Smith has chosen the voices that best reflect the diversity and tension of a city in turmoil: a disabled Korean man, a white male Hollywood talent agent, a Panamanian immigrant mother, a teenage black gang member, a macho Mexican-American artist, Rodney King's aunt, beaten truck driver Reginald Denny, former Los Angeles police chief Daryl Gates, and other witnesses, participants, and victims. The production is being directed by Dr. D. A-R. Forbes-Erickson of the Department of Theatre and Film at BGSU. Tickets are $20/each for general admission seating and are available here.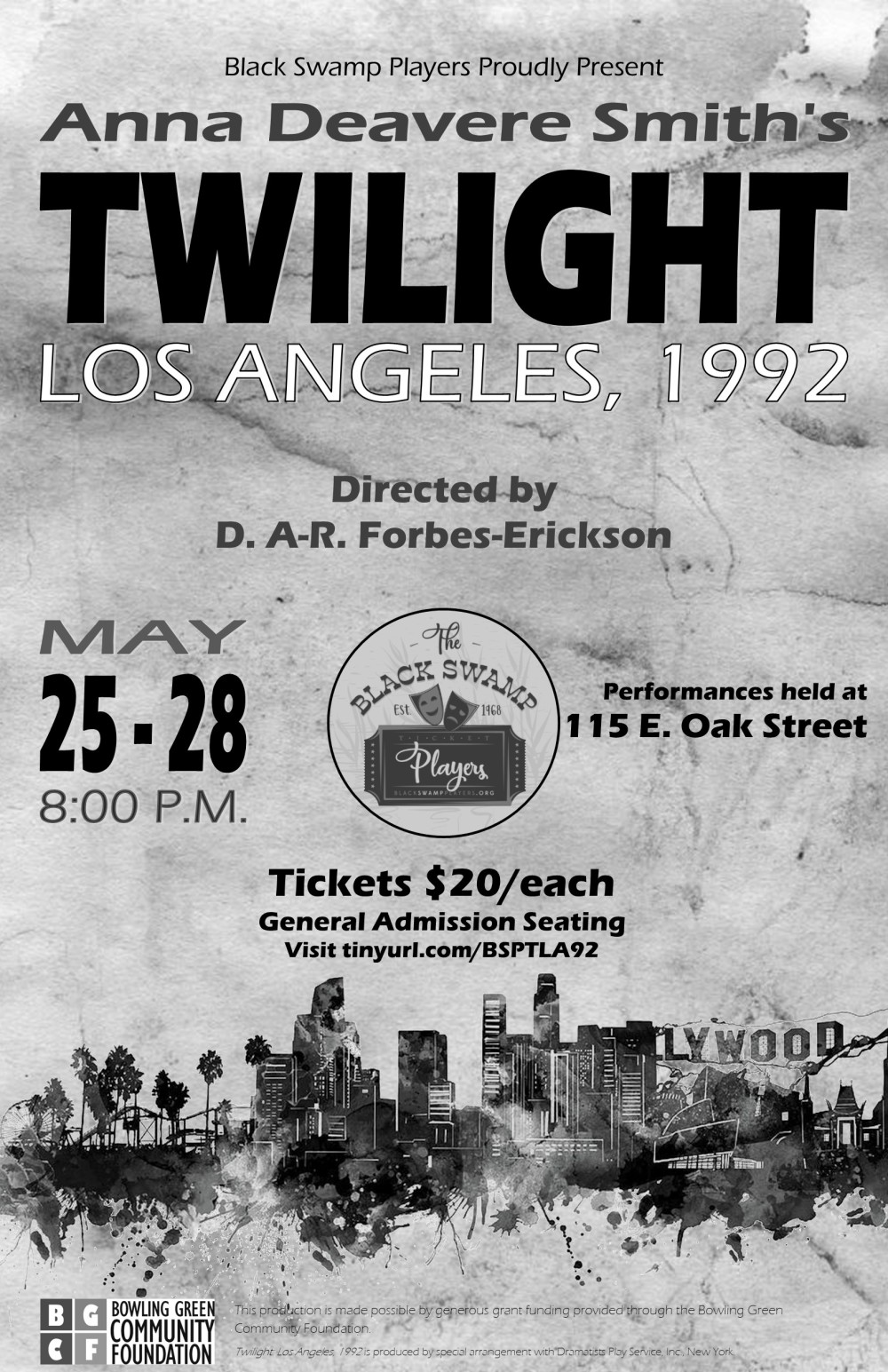 COMING SOON: MIMI'S FAMOUS COMPANY
Our final production of the 2021-2022 season will be Nina Wright's Mimi's Famous Company, which is the first winner of our Telling Stories playwriting contest. Performance dates are June 17 - 19 and 24 - 26. This production is being directed by Allie Sanders.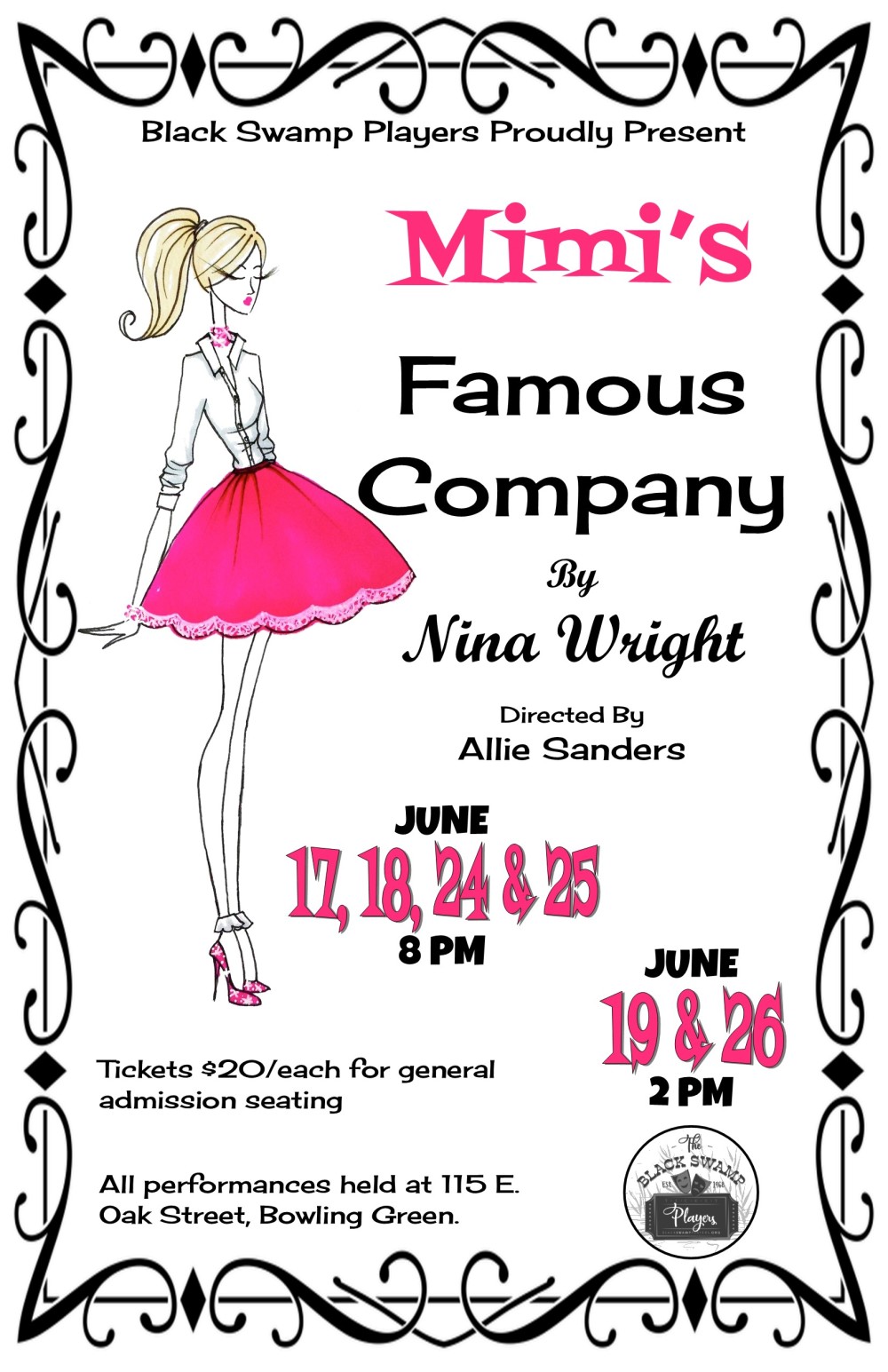 APPLY TO DIRECT FOR OUR 2022 - 2023 SEASON
We are currently seeking directors for our 2022 - 2023 season. Those interested in directing for our upcoming season should first complete an online application. In addition to completing this brief, online application, interested parties should send a letter of interest to

[email protected]

, explaining why they are interested in directing for Black Swamp Players, describing their experience in stage direction, and providing any additional information that they believe would be beneficial to the selection committee. Applicants also are welcome to submit a current CV/resume, although they are not required to do so. Applications will be accepted until April 29 at 5 PM. After the application process closes, a committee will review all applications and will schedule Zoom or in-person interviews with finalists by early spring. Selected directors will be notified by May.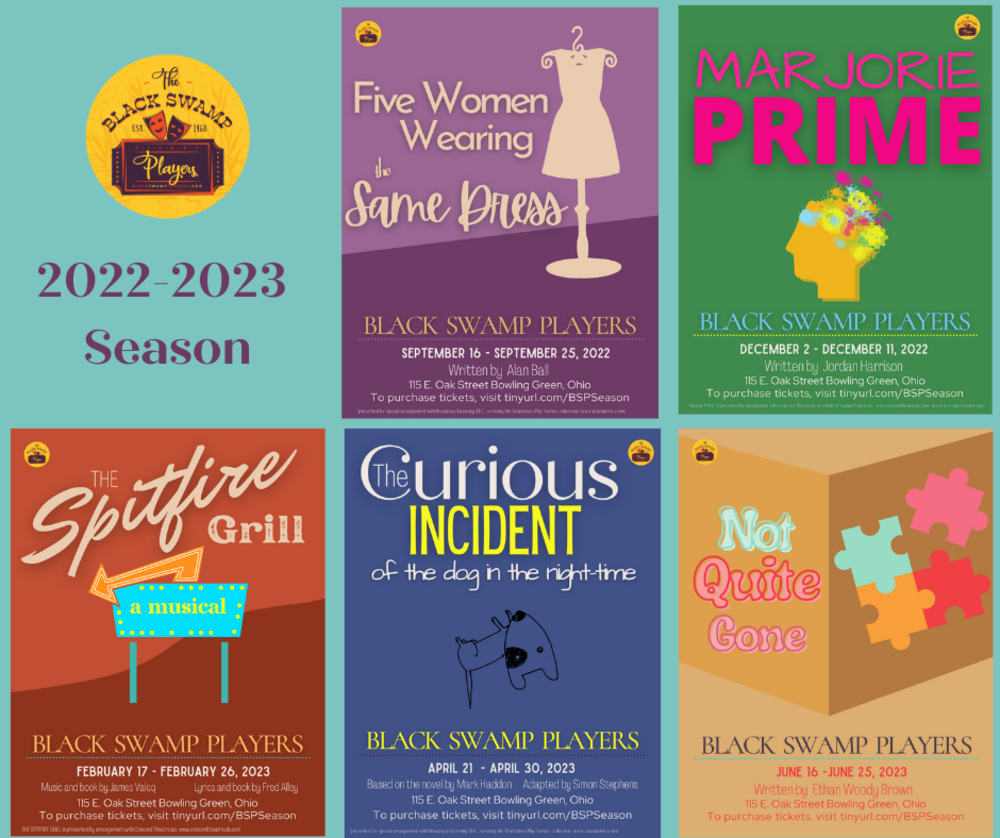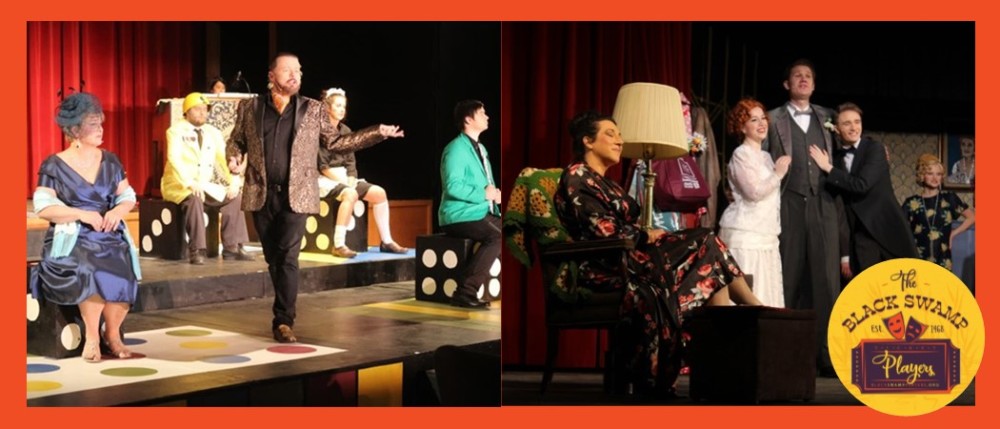 Twilight: Los Angeles, 1992
May 25 - May 28, 2022