Kinky Boots Creative
Jocelyn Sanders
Director
Jocelyn Sanders (Director) Kinky Boots marks Jocelyn's fifth production back to back since the 2021 theatre season. After the curtain falls on the last performance, she will take a short hiatus and see what other creative devilment she can engage in. Jocelyn is thrilled to be working with such a talented and diverse cast and as always humbled to continue her association with Workshop Theatre in bringing some of the finest theatre to the Columbia community. She is and will always be very grateful for her "A Team" production staff. Each and every one of you have my eternal gratitude and respect. Until the next time! (Mic drop)
Christyne McClellan
Music Director
Christyne McClellan (Music Director) is Lead Teacher for the Arts at Midlands Arts Conservatory where she also teaches Theatre. She studied music education at Benedict College and Columbia College, and her natural talent and true-to-oneself personality have taken her places far and wide. As a recording artist, Christyne has been a featured soloist with the Gospel Music Workshop of America and the SC Philharmonic Orchestra. Although this is her first Music Director engagement with Workshop Theatre, her love for the Arts made her a valuable asset for other local shows, including Music Director for Grace For President, Naked Mole Rat Gets Dressed, Ragtime, and The Best Christmas Pageant Ever, the Musical, and cast member of such favorites as Freckleface Strawberry and Santa Claus the Musical. Christyne would like to thank the production team for their warm welcome and patient cooperation, as well as the KB Band and cast members for giving their best, through this amazing experience.
Mandy Applegate
Choreographer
Mandy Applegate (Choreographer) is so excited to be back at Workshop Theatre! Mandy studied musical theatre at the American Musical and Dramatic Academy in NYC, performed professionally as a singer/dancer for Costa and Radisson Seven Seas Cruise lines, and was a singer/dancer/showgirl in casino shows all across the US. You may remember Mandy from past shows in Columbia such as Holly in The Wedding Singer, Edith/Edie in Grey Gardens, Cathy in The Last Five Years, Ulla in The Producers, and Velma in Chicago. This marks her 8th show as choreographer, and the first she has done in that many years that she is not also appearing in! You may also know her from her many daytime roles such as Mama to Gavin and Madeline, Partner to Josh, Personal Chef, Yoga/Meditation Instructor, Energy Work Practitioner, Intuitive/Medium, Professional Princess/Superhero, and Film/Commercial Actor and Makeup Artist. Mandy would like to thank her village (especially her Mom) for making it possible for her to do theatre. To the production team, cast, and crew: Thank you for trusting me to create magic with you and raising me up in ways I never knew were possible!
Jeni McCaughan
Producer
Jeni McCaughan (Producer) has been actively volunteering at Workshop for the last fourteen years. By day, she works as the Executive Director of Workshop Theatre. Some of Jeni's favorite shows that she has produced and been the props mistress for are Caroline, or Change, Disney Camp Rock, The Color Purple, and The Wedding Singer. Jeni would like to thank Jocelyn for letting her ride this roller coaster with her for the sixteenth time. It's always one hell of a ride! She wants to thank the cast, crew, and production team for letting the love shine. But more importantly for sharing their time and incredible talents with us. As always, a big thank you and lots of love to her very patient and talented husband, Dean. Jeni would like to dedicate her work on this show to all the brave souls out there living their truths and best lives. Accept yourself and you'll accept others too.
Andie Nicks
Costume Designer
Andie Nicks (Costume Designer) is a Columbia, SC native. She has a BA in fine arts from the University of South Carolina-Aiken (USCA) and her MFA in costume design from Southern Illinois University (SIU). She is a licensed Cosmetologist after studying at Paul Mitchell the school Columbia. She co-owns an Etsy store, Theodocia Originals, with her mother selling handmade jewelry and home décor. Most recently she designed costumes for Workshop's 2022 The Wedding Singer, God of Carnage, and The Color Purple and Trustus' 2021 Intimate Apparel and 2022 Dance Nation, First Date, and True Crime Rep. Previous design experience includes Children of Eden (SIU), Pinkalicious (McLeod Summer Playhouse), Junie B. Jones (CFRTeens) and Murder for Two (Cape Fear Regional Theatre). She is grateful for the trust and support of Workshop Theatre, Jeni McCaughan, Jocelyn Sanders and the entire cast and crew in telling this beautiful story about embracing each other for who we are, unconditionally. www.andienicks.com
Kendal Turner
Stage Manager
Kendal Turner (Stage Manager) is excited to be back with her 9th show at Workshop Theatre. Most recently you may have seen her on the stage as Annette in God of Carnage. For this show she returns to her roots as stage manager extraordinaire. Kendal is a full-time educator and part time mermaid who firmly believes that magic is real. Performance is the key to her heart, and she is happy to continue her journey with this fantastic band of weirdos at Workshop Theatre. Thank you for your love and support. We hope you enjoy the show!
Patrick Faulds
Scenic and Lighting Designer
Patrick Faulds (Set Design, Lighting Design) has been a part of CC's Cottingham Theatre staff since 1987 and is currently the artistic technical director. Both an actor and designer, the New York native graduated from Morrisville College in New York with a degree in broadcast journalism. First appearing as a stunt performer in water ski shows nearly 50 years ago, he continued as an actor, magician, comedian, musician, and professional storyteller with hundreds of stage and television credits. Currently a professional Santa Claus, Patrick has appeared for network and local television, as well as radio, stage, and commercial print work. As a designer for lighting, scenery, and special effects, he has hundreds of shows to his credits, including 25+ with Workshop Theatre. He has been with the theatre faculty for the Tri District Arts Consortium since 1989 and has worked with two Verner Award winning program for arts in education.
Original Creative Team
Kinky Boots
Music and Lyrics by Cyndi Lauper
Book by Harvey Fierstein
Based on the Miramax motion picture, Kinky Boots, written by Geoff Deane and Tim Firth
Original Broadway Production Directed and Choreographed by Jerry Mitchell
Cyndi Lauper wishes to thank her collaborators: Sammy James Jr., Steve Gaboury, Rich Morel and Tom Hammer, Stephen Oremus
Original Broadway Production Produced by
Daryl Roth Hal Luftig
James L. Nederlander, Terry Allen Kramer, Independent Presenters Network,
CJ E&M, Jayne Baron Sherman, Just For Laughs Theatricals/Judith Ann Abrams
Yashuhiro Kawana, Jane Bergere, Allan S. Gordon & Adam S. Gordon,
Ken Davenport, Hunter Arnold, Lucy & Phil Suarez, Bryan Bantry,
Ron Fierstein & Dorsey Regal, Jim Kierstead/Gregory Rae,
BB Group/Christina Papagjika, Michael DeSantis/Patrick Baugh,
Brian Smith/Tom & Connie Walsh, Warren Trepp and Jujamcyn Theaters
Kinky Boots
Is presented through special arrangement with Music Theatre International (MTI).
All authorized performance materials are also supplied by MTI.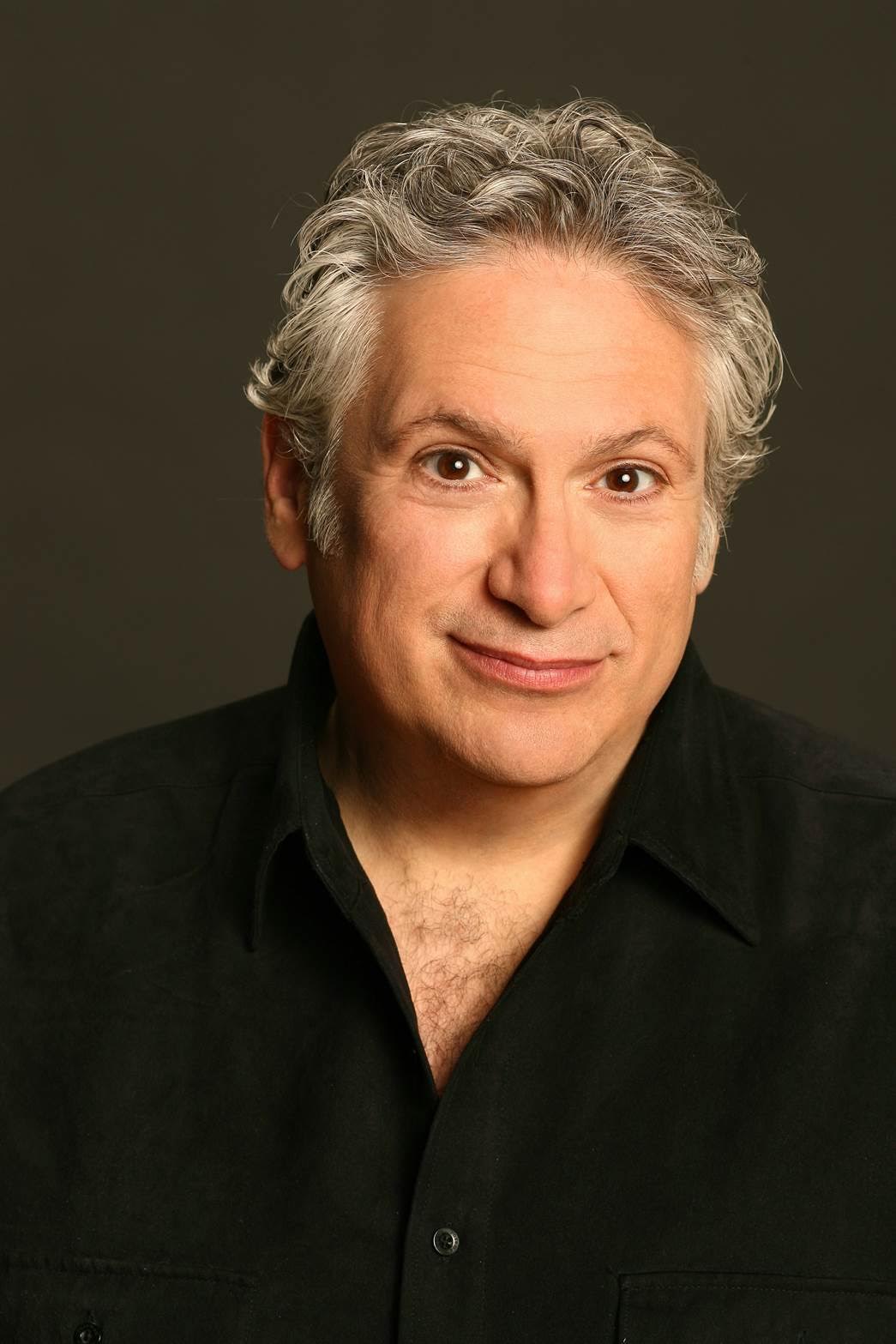 Harvey Fierstein is a four-time Tony Award-winning writer and actor. His Broadway writing credits include Kinky Boots, Torch Song Trilogy (Tony, Drama Desk, Dramatists Guild Awards), Casa Valentina, Safe Sex, Legs Diamond and A Catered Affair (12 Drama Desk nominations and the Drama League Award for Best Musical). His La Cage Aux Folles is the only show to ever win Best Musical and 2 Best Revival Tony Awards. Other plays include Spookhouse, Forget Him and Flatbush Tosca. His teleplays include Tidy Endings for HBO (ACE Award), and On Common Ground for Showtime. His children's HBO special, The Sissy Duckling, won the Humanitas Prize and the book version is in its eighth printing. Other honors include the Drama League Award for Outstanding Performer of the Year, a special OBIE award, NY Magazine Award, and nominations for The Olivier Award and an Emmy. His political writings have been seen on PBS' series "In The Life" and published in The NY Times, Huffington Post and Hartford Courant. He was inducted into The Theater Hall of Fame in 2008.
Cyndi Lauper is a Grammy, Emmy and Tony Award-winning artist with over 30 sterling years and global record sales in excess of 50 million albums. With her first album, "She's So Unusual", Lauper won a Grammy Award for Best New Artist and became the first female in history to have four top-five singles from a debut album. Since then, Lauper has released ten additional studio albums, been inducted into the Songwriters Hall of Fame and celebrated as a New York Times best-selling author. Overall, during her storied music career, Lauper has been nominated for 15 Grammy Awards, two American Music Awards, seven American Video Awards and 18 MTV Awards. In 2013, Cyndi Lauper became the first solo woman to win Best original score for her music and lyrics for Kinky Boots. Never one to slow down, next she is currently writing the score for the Broadway adaptation of the 1988 feature film Working Girl, contributed a song to the score of the Broadway musical Spongebob Squarepants and launched her own fashion line A Touch of Cyn with Home Shopping Network.