The Lion in Winter Cast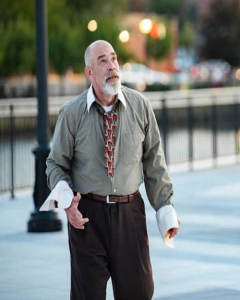 Brian Dion
(Henry II, King of England)
Brian is pleased to be working with Psych Drama once more. He was most recently seen as Peter in Albee's At Home at the Zoo. Past roles include King Lear, Tevye in Fiddler on the Roof, Sir Toby Belch in Twelfth Night, Gaston in Picasso at the Lapine Agile, Frank Foster in How The Other Half Loves, and Joe in The Shadow Box. Brian writes formal poetry and was a runner-up for The Grolier Book Shop Poetry Prize, and has been nominated for a Pushcart Prize.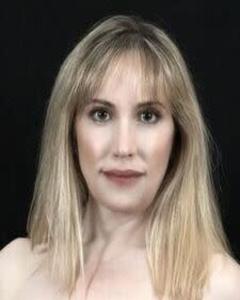 Wendy Lippe
(Eleanor of Aquitaine, Henry's wife)
Wendy is reprising her performance as Eleanor of Aquitaine after having performed the role with Roundaboout Productions in 2019. Wendy was most recently seen as Ann in Albee's At Home at the Zoo in Providence, RI. Other favorite roles include Blanche in A Streetcar Named Desire, Martha in Who's Afraid of Virginia Woolf, Amanda Wingfield in The Glass Menagerie, Lady MacBeth in MacBeth, and a female Hamlet in Hamlet which Wendy performed for three different Boston area theater companies. Wendy's theater work has been featured on WBUR, WCVB/Channel 5, in the Boston Globe, Edge Media Network and other local newspapers and radio stations. To learn more, please visit: thepsychdramacompany.com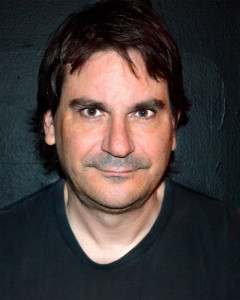 Mark Modena
(Richard Lionheart, the oldest son)
Mark Modena (Richard Lionheart) is performing in his first Psych Drama production. Past performances include Arsenic and Old Lace (Jonathan Brewster), The Crucible (John Proctor), A Moon over Buffalo (Richard Maynard), A Christmas Carol (Marley's Ghost), and Dirk Gently's Holistic Detective Agency (Gordon Way). He would like to thank Larry Segel and Wendy Lippe for including him in this fun family weekend and he would also like to thank the entire cast and crew for making his "second job" so worthwhile. When not raging about the castle, Mark enjoys spending time with his three children; Juliet, Alice and Leo.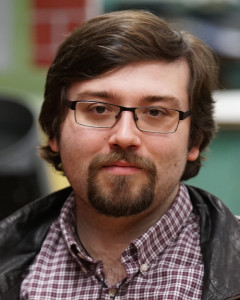 Mark Prokes
(Geoffrey, the middle son)
Mark Prokes is delighted to be making his Psych Drama debut in the role of Prince Geoffrey, a role he played alongside several of his cast members last year as well. He has been performing all over eastern Massachusetts for the past decade or so. Some of his favorite show's he's worked on include Spelling Bee, Never the Sinner, Avenue Q, Picasso at the Lapin Agile, The Laramie Project, You Can't Take it With You, Ghost Quartet, Young Frankenstein, Other Desert Cities, Sleep in Chains: Jekyll's Nightmare, The Winter's Tale, Dracula, and A Night at the Synagogue. He is also a director and producer, helped establish the MPAC+ Program in Milford, and has directed Assassins, Dracula: The Bloody Truth, and Dirk Gently's Holistic Detective Agency. He has a degree in Theatre Arts from Emmanuel College, and has recently been accepted into a Master's Program for Directing at DAMU in Prague. Thank you to everyone everyone who has supported him through this wild ride, but the journey isn't over!
Francis Sheehan
(John, the youngest son)
Francis is in his first Psych Drama production. This year he made his directorial debut with Shakespeare's A Midsummer Nights Dream, with his own online theatrical company, Abbynormal Productions. He has degrees in theater arts and musical theater from Dean College. Francis has been performing in productions on the south shore and around greater Boston. Some memorable shows include Spamalot, Les Miserables, The Full Monty, 1776, Rocky Horror Show, Julius Caesar, Avenue Q, Mystery of Edwin Drood, A Christmas Carol, Pirates of Penzance, Bye Bye Birdie, Out of Order, Moon over Buffalo, Lucky Stiff, The Crucible, Peter Pan, Oliver, Lion in Winter, The Games Afoot, Crossing DeLancey, Dracula, Twelfth Night, Importance of Being Earnest, The Magic of Crime. Francis would like to thank his friends, family, and teachers for all the love, support and patience they've shown him over the years while pursuing his dreams.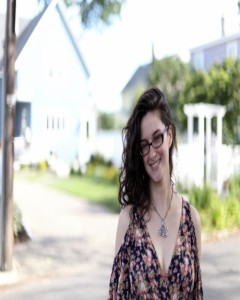 Jacqueline DiGenio
(Alais, a French Princess)
Jacqueline "Jax" DiGenio is delighted to dip her toes back into the theatre world with such a fantastic cast. Once upon a time she was a young Board Member for the Theatre Company of Saugus, where she produced, costumed, and acted in many shows, including The Man Who Came to Dinner, Fiddler on the Roof, The Cherry Orchid, The Crucible, The Wizard of Oz, and various works by Shakespeare and Moliere, to name a few. After studying Technical Theatre at Salem State ('10), she went to the University of Louisville to study African American Theatre, where she received Graduate Certification to teach on the subject. Available for educational seminars, you can contact her at
[email protected]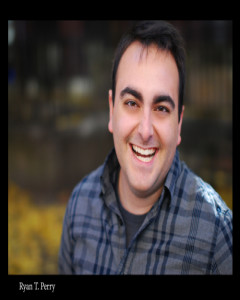 Ryan Perry
(Philip, King of France)
This is Ryan's first experience with The Psych Drama Company (and with a French accent). Ryan has previously worked as the Entertainment Manager/Resident Actor for Point Sebago Resort, a Tour Actor/Director for Missoula Children's Theatre's national tour circuit, Improvisational and Sketch Comedy Troupe Member for the Pennsylvania Renaissance Faire, and many more. Favorite Past Roles Include: Aladdin's Genie, Aunt Sponge in James and the Giant Peach, Jesus Christ in End Days, Charlie Aiken in August: Osage County, and LeFou in Beauty and the Beast. Ryan can't wait to jump from the page to the stage!