SAS 2023 Broadway Festival Creative
Collaborative Pianist
Nick Stamatakis
Nick has appeared with SAS Performing Arts as collaborative Pianist for our In Remembrance concert and Christmas Party. He is a very gifted pianist and we are thrilled he is back with us for this program.
Producer/Director
Stephen Scovasso
Stephen Scovasso is a musicologist, conductor, director and author. He has directed operas including, Carmen, Tosca, La Bohème, Don Giovanni, Gianni Schicchi, Cosi fan Tutte as well operetta's such as The Merry Widow and Die Fledermaus. He has also directed American Musical Theater pieces such as Sondheim's Sweeney Todd, Into the Woods and Bernstein's Candide. In the dramatic theater, Stephen has directed Garcia Lorca's La Casa del Bernarda Alba, Oscar Wilde's Salome. In conjunction with SAS Performing Arts Company, he has produced and directed 6 full length virtual streams including Dracula: The Radio Play, Dickens's A Christmas Carol. Oscar Wilde's The Importance of Being Earnest and Lewis Carroll's Alice in Wonderland and Shakespeare's A Midsummer Night's Dream as well as many virtual concerts and holiday concerts. Stephen studied Operatic and Symphonic conducting under the tutelage of the late Vincent La Selva. Among the works he has conducted are Beethoven's Symphony no. 9 in D minor, Handel's Messiah, Puccini's Tosca, and Mozart's Don Giovanni. During his years at Arizona State University, he taught classes on the Baroque Style, Opera, American Musical Theater, and Stephen Sondheim. Mr. Scovasso has also published a treatise on Puccini's Il Trittico and the end of Italian Opera
Words and Music
Stephen Sondheim
See below.
Stephen Sondheim (1930-2021)
Active in major Broadway productions of American musical theater beginning in 1957, composer and lyricist Stephen Sondheim (22 March, 1930 – 26 November, 2021) redefined the Broadway musical form with his innovative and award winning productions. He continued to be a major force in the shaping of this genre into the 1980s.
American composer and lyricist Stephen Sondheim is mainly known for his stage works, which include "A Funny Thing Happened on the Way to the Forum" (1962); "Anyone Can Whistle" (1964); "Company" (1970); "Follies" (1971); and "A Little Night Music" (1973). He is known for his collaborations with Leonard Bernstein as lyricist for "West Side Story" (1957) and "Candide" (1974), and with Richard Rogers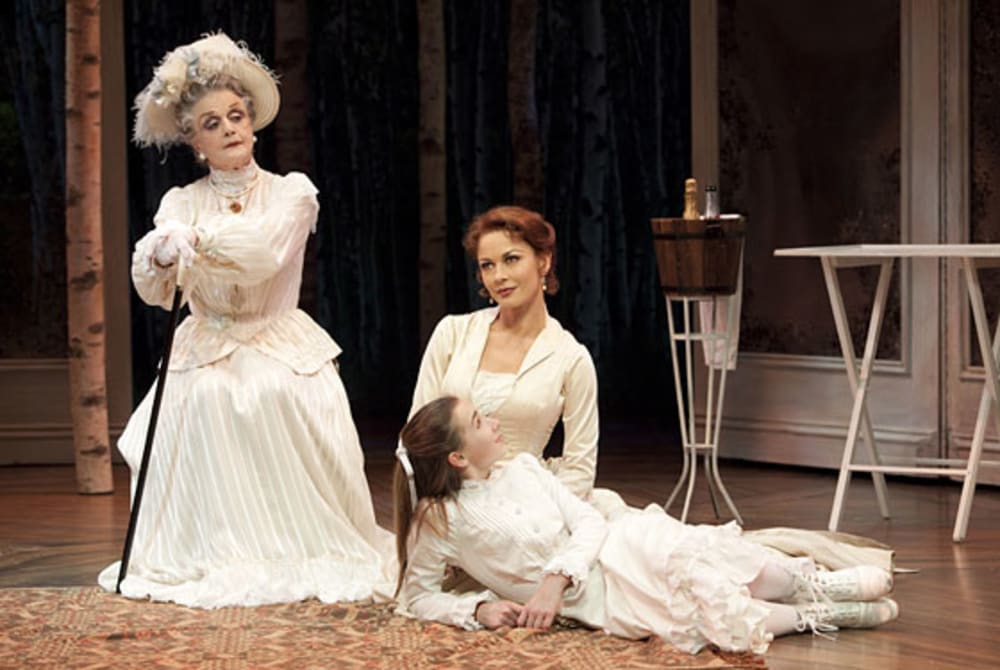 on "Do I Hear a Waltz" (1965). Sondheim's partnership with the director/producer Hal Prince resulted in Tony Awards for Best Musical Scores for three consecutive years (1971-1973), and "Pacific Overtures" (1976) was hailed as a landmark in American musical theater because of its masterful use of traditional Japanese theater elements. In 1984, Sondheim paired himself with James Lapine to put together "Sunday in the Park with George," a musical inspired by a Georges Seurat painting.
Sondheim was born into a prosperous business family on March 22, 1930. He studied piano for two years while very young and continued his interest in the musical stage throughout his education. Sondheim's parents divorced in 1942 and his mother took up residence in Doylestown, Pennsylvania, close to the summertime residence of Oscar Hammerstein II. As a friend of Hammerstein's son, Sondheim was able to ask the famous librettist for an evaluation of his first stage work, a high school production produced at the age of 15. Hammerstein's critical evaluation of "By George" initiated a four-year relationship that was decisive in formulating the young artist's style. As Hammerstein's personal assistant, Sondheim gained entry into the world of professional theater.
While attending Williams College he performed duties in the preparation and rehearsals of the Rogers and Hammerstein productions of "South Pacific" and "The King and I." Upon graduation he won the Hutchinson Prize, which enabled him to study composition at Princeton University with Milton Babbitt.
Intent on broadening his talents, Sondheim sought productions where he could use his musical as well as lyrical expertise. He produced "A Funny Thing Happened on the Way to the Forum" in 1962 … a bawdy farce based on the plays of Plautus. The show had an impressive run of almost 1,000 performances, won the Tony Award for Best Musical, and was made into a successful film in 1966.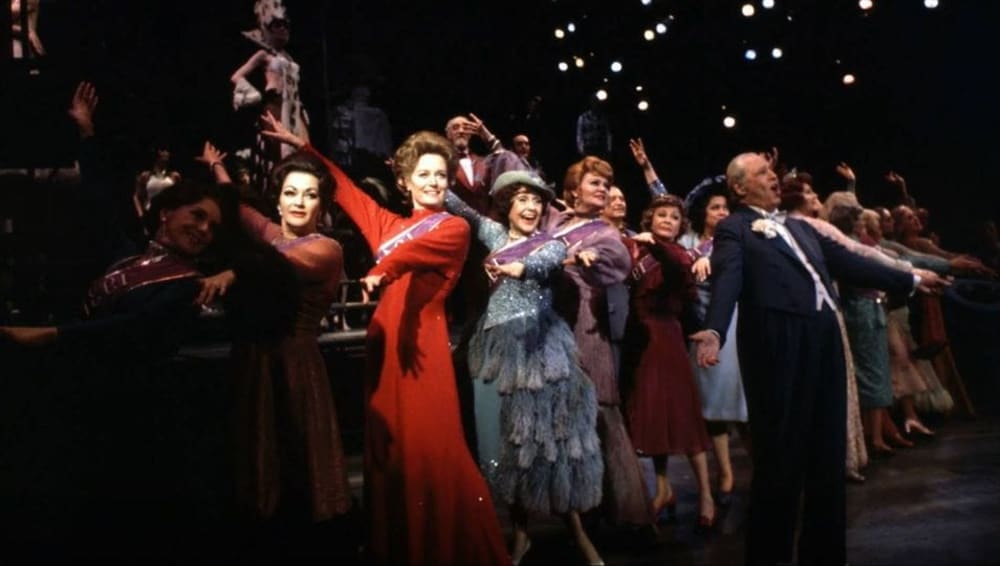 A scene from Sondheim's "A Little Night Music."
Sondheim followed with two less successful ventures: "Anyone Can Whistle" (1964) and "Do I Hear a Waltz" (1965). Although both failed commercially, Sondheim contributed songs of high quality.
In 1970 Sondheim produced "Company,
" which once again won him unanimous praise from the critics. The production was awarded the Drama Critics and Tony Awards for Best Musical of the season, and Sondheim received awards for the best composer and best lyricist. One critic commented that "Company" "is absolutely first rate … the freshest … in years … This is a wonderful musical score, the one that Broadway has long needed. …" The following year Sondheim produced "Follies," a retrospective of the "Ziegfield Follies," in which the composer blended the nostalgia of popular songs of the past with his own style of sentimental ballad. He was awarded both the Drama Critics and Outer Critics Circle Awards for Best Musical of 1971.
In "A Little Night Music" (1973) Sondheim exposed his strong background in classical music. It was described by critics as reminiscent of Mahler, Strauss, Ravel, Liszt, and Rachmaninoff. Another Tony Award winner, "A Little Night Music" also included his first commercial hit song, "Send in the Clowns."
Noteworthy as a relentless innovator, Sondheim collaborated with Hal Prince on "Pacific Overtures" (1976). In an attempt to relate the westernization of Japan with the commercialized present, Sondheim fused the unlikely elements of Haiku poetry, Japanese pentatonic scales, and Kabuki theater with contemporary stage techniques in a production that was hailed as a successful Broadway hit. He followed this with "Sweeney Todd" (1979), the melodramatic story of the demon barber of Fleet Street who conspired with the neighborhood baker to supply her with sufficient barbershop victims for her meat pies. Less funny than tragic, "Sweeney Todd" explored the dark side of the 19th-century English social system.
Sondheim's talent derived from his ability to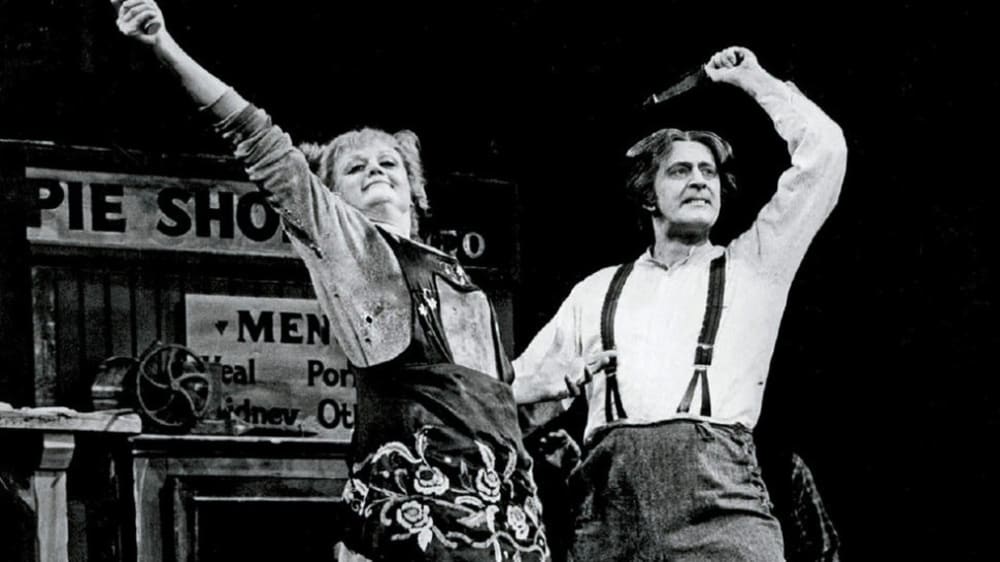 cross genres of music and theater to offer Broadway audiences works of remarkable craft on unexpected subjects that challenged and tested the form of the American musical. Sondheim explored issues of contemporary life; marriage and relationships in "Company"; madness and the human condition in "Anyone Can Whistle"; nostalgia and sentiment in "Follies"; Western imperialism in "Pacific Overtures"; and injustice and revenge in "Sweeney Todd."
Stephen Sondheim
Key Shows (Music and Lyrics)
"Assassins"
"Candide"
"Company"
"Follies"
"A Funny Thing Happened on the Way to the Forum"
"Into the Woods"
"A Little Night Music"
"Merrily We Roll Along"
"Pacific Overtures"
"Passion"
"Sunday in the Park with George"
"Sweeney Todd"

Sondheim avoided filler in his lyrics and concentrated on direct impact through verbal interplay. His lyrics were witty without his ever-sacrificing integrity for superficially clever rhyme. Similarly, he maintained his musical individuality even while operating in the adopted Eastern musical style of "Pacific Overtures." Sondheim's consistent ability to merge words and music that hint at the deeper personality beneath the prototype character distinguished him as a composer of rare ingenuity and talent.
"Sunday in the Park with George" (1984), which won a 1985 Pulitzer Prize. "Into the Woods" was another musical hit on Broadway in 1987.
Sondheim is also remembered for his dark political musical "Assassins" (1990) and his operatic musical "Passion" (1994). His last produced work was in 2008 "Road Show".
Stephen Sondheim passed away on November 26, 2021 in Roxburry Connecticut.