Clue (High School Edition) Creative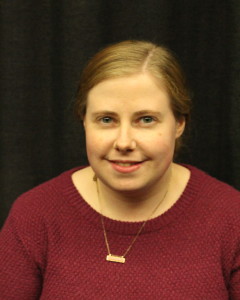 Director
Christina Baurle
Ms. Baurle is excited to be working with such an incredible cast and crew on this year's production of Clue. She is the theatre teacher at PCHS and is currently teaching Acting for the Stage, IB Theatre, Introduction to Playwriting, and Technical Theatre in addition to advising the Drama Club and International Thespian Society. Prior Port Chester producing and directing credits include Around the World in 8 Plays and Head Over Heels the Musical. She has also directed multiple original productions at SUNY Geneseo and off-off Broadway festivals. She was recently published as a contributing author to American Musicals in Context: from the American Revolution to the 21st Century. She would like to thank the entire Port Chester community for their support and encouragement of the performing arts talents of our students.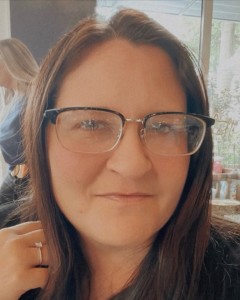 Producer
Steph Darrow
This is the 10th show Ms. Darrow has produced for the PCHS Drama Club. Play credits include: A View from the Bridge and 1984, producer/director. Musical credits include: Mamma Mia and The Wedding Singer, producer. She is an English Teacher here at Port Chester High School. She would like to thank Ms. Baurle for making room for her in this years fall play, Clue! It's a pleasure to be your right hand woman.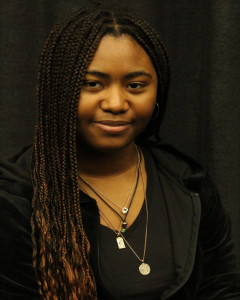 Assistant Director
Toni Ash
Hi I'm Toni Ash. I am a sophomore in high school and am very excited to be the assistant director for the first time this year. I had been in plays and musicals before, but for my high school experience I've been working behind the scenes. Last year as stage manager for our school play Around the World in 8 Plays and our musical Head Over Heels. This is also my first year as a Thespian Society member and I am very lucky and excited to be a part of something so honorable. I am very grateful to be working closer with Ms. Baurle this year as assistant director and can't wait to see what the future holds for the theater department! I would like to thank my very close friends and family for supporting me every step of the way, Zavier Garcia our assistant director last year for being my role model and paving the way, as well as Ms. Baurle for being the backbone for the entire theater department and guiding everyone that is part of this incredible team.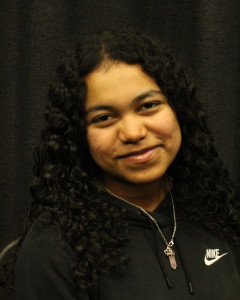 Stage Manager
Sophia Tellez
Sophia Tellez is a sophomore and is excited to return as a stage manager for this year's fall production. She was also a stage manager in the spring musical last year and had a small role in the fall play from last year. She just recently found a love for theater starting last year and has enjoyed her time being a part of the school productions as well as being a part of the International Thespian Society. She would also like to thank her very kind director, Ms. Baurle, for helping her adjust to the new position as stage manager last year and helping her learn.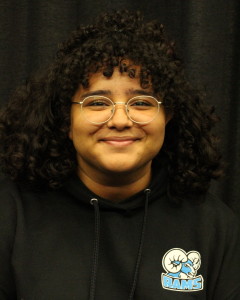 Stage Manager
Ashly Olmeda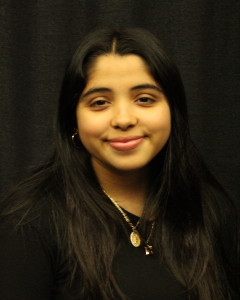 Assistant Stage Manager
Nexayda Marin
Nexayda is a senior and is excited to be a part of her first and last fall production. She participated for the first time in theater last year as a part of the scene shift crew in the spring musical Head Over Heels. She is excited to finish her final year of high school with another fun year of drama. She would like to thank the amazing cast and crew, Ms. Baurle, and her mom and brother for this opportunity!
Original Creative Team
CLUE
Clue is adapted from the screenplay by Jonathan Lynn
Written by Sandy Rustin
Additional material by Hunter Foster and Eric Price
Original music composed by Michael Holland
Based on the Paramount Pictures Motion Picture based on the Hasbro board game CLUE