About
MACBETH
Macbeth, written by William Shakespeare, is the story of a Scottish general and powerful man in Scotland. After distinguishing himself as a war hero, Macbeth is tempted to wicked thoughts and actions by three strange witches. The witches tell him he will be Thane of Cawdor and even, someday, king.
As ambition overtakes his mind, Macbeth plans murder to more quickly reach his glorious fate and make the the prophecies come true. Macbeth's wife, Lady Macbeth, is equally ambitious and plays on his emotions early on, beginning to obsess over dreams of becoming queen. She ruthlessly pushes Macbeth to take all he can and becomes his accomplice in plotting and covering up murder.
But the guilt he begins to feel is too much of a burden to bear on his mind, and he soon finds himself committing even more evil deeds to hold onto his secret and the crown. His wife too succumbs to the stress of seeing the monster her husband has become.

Macbeth is a tale of ambition and greed, murder and deceit, and eventually all-out war.
Scroll to the bottom for a silly stick-figure summary of the show to help you follow along. *Spoiler Alert*
Need more help with the plot? Look at this document for character descriptions and summaries to help you. http://bit.ly/MacbethHelp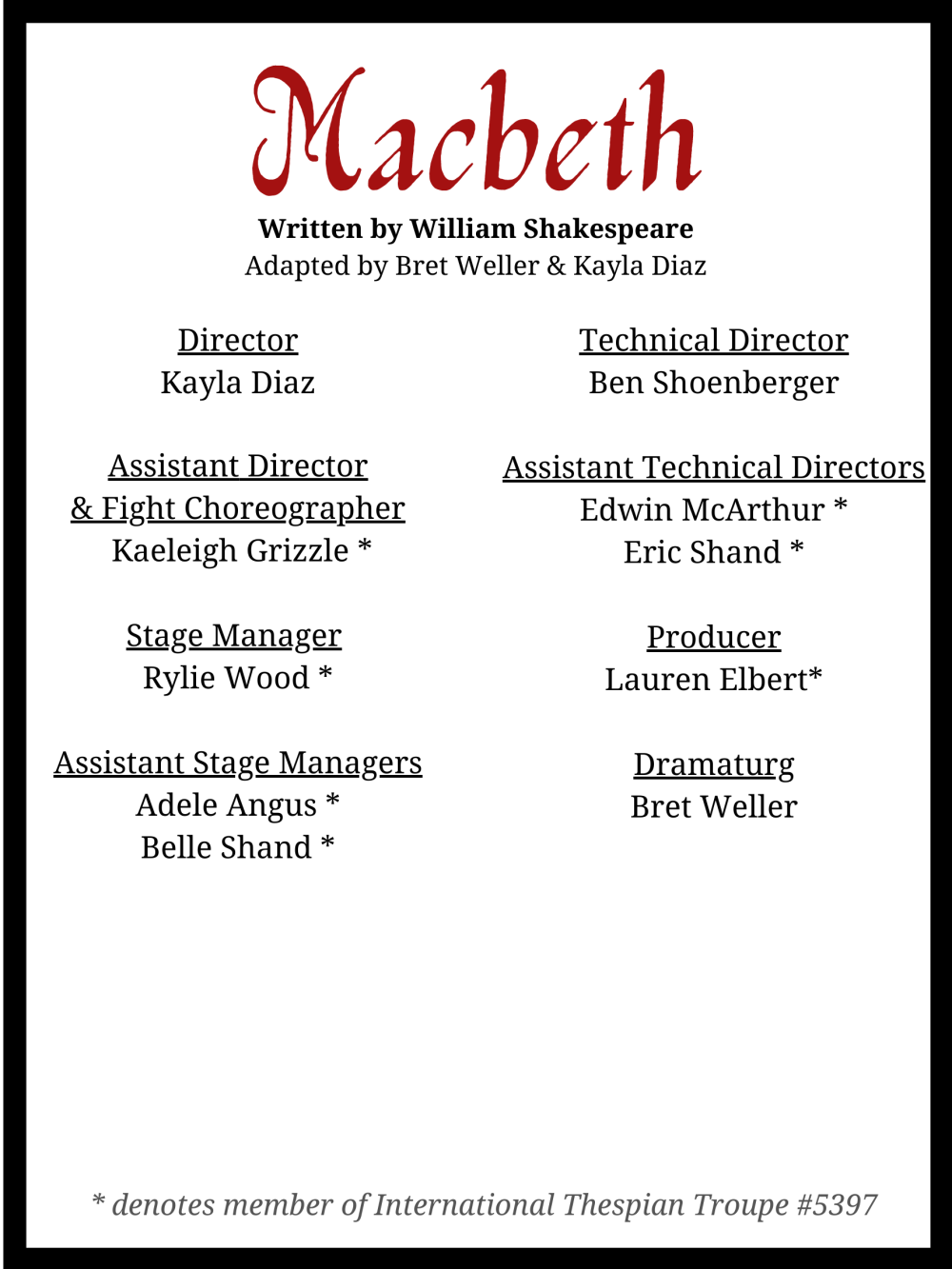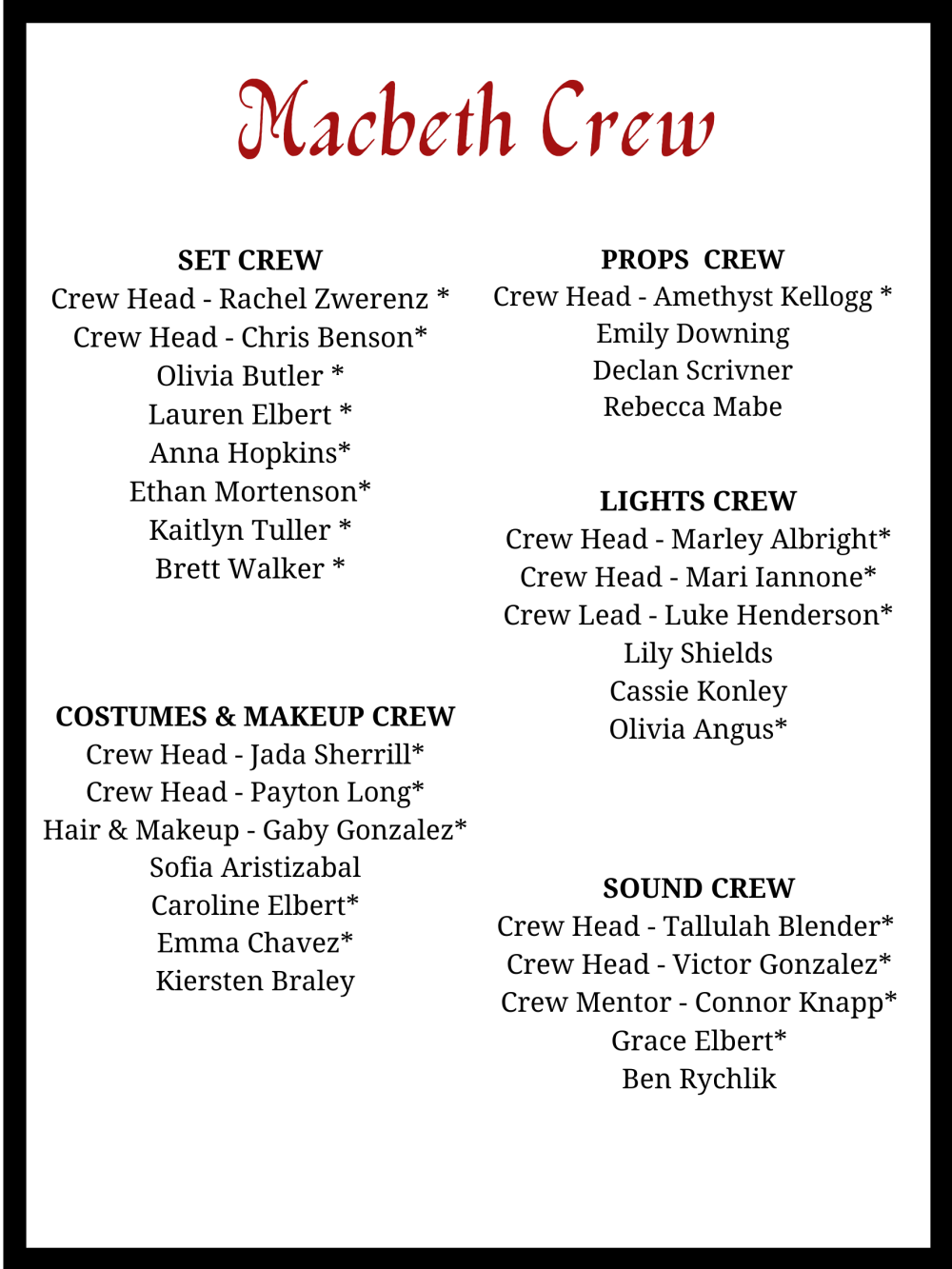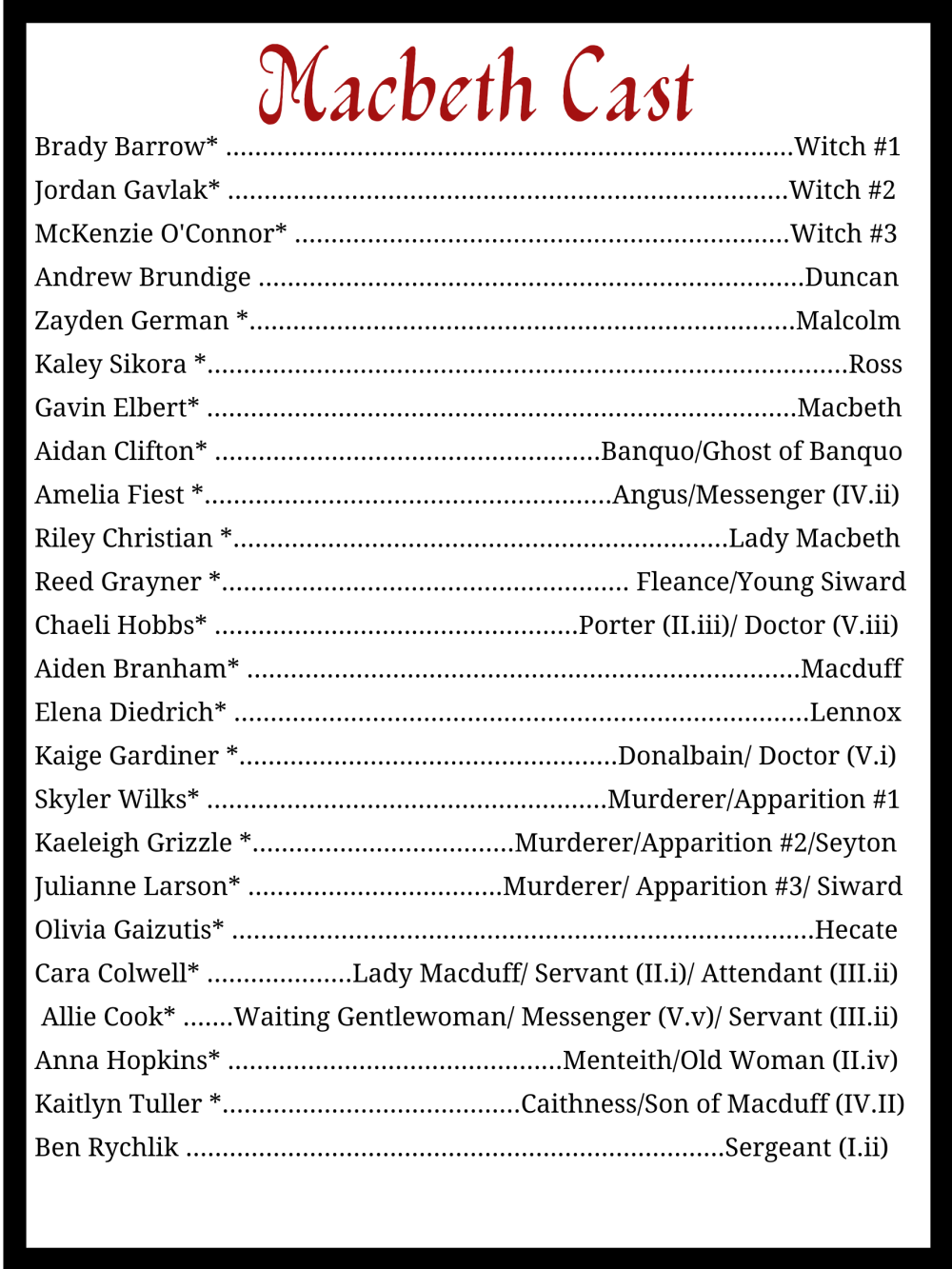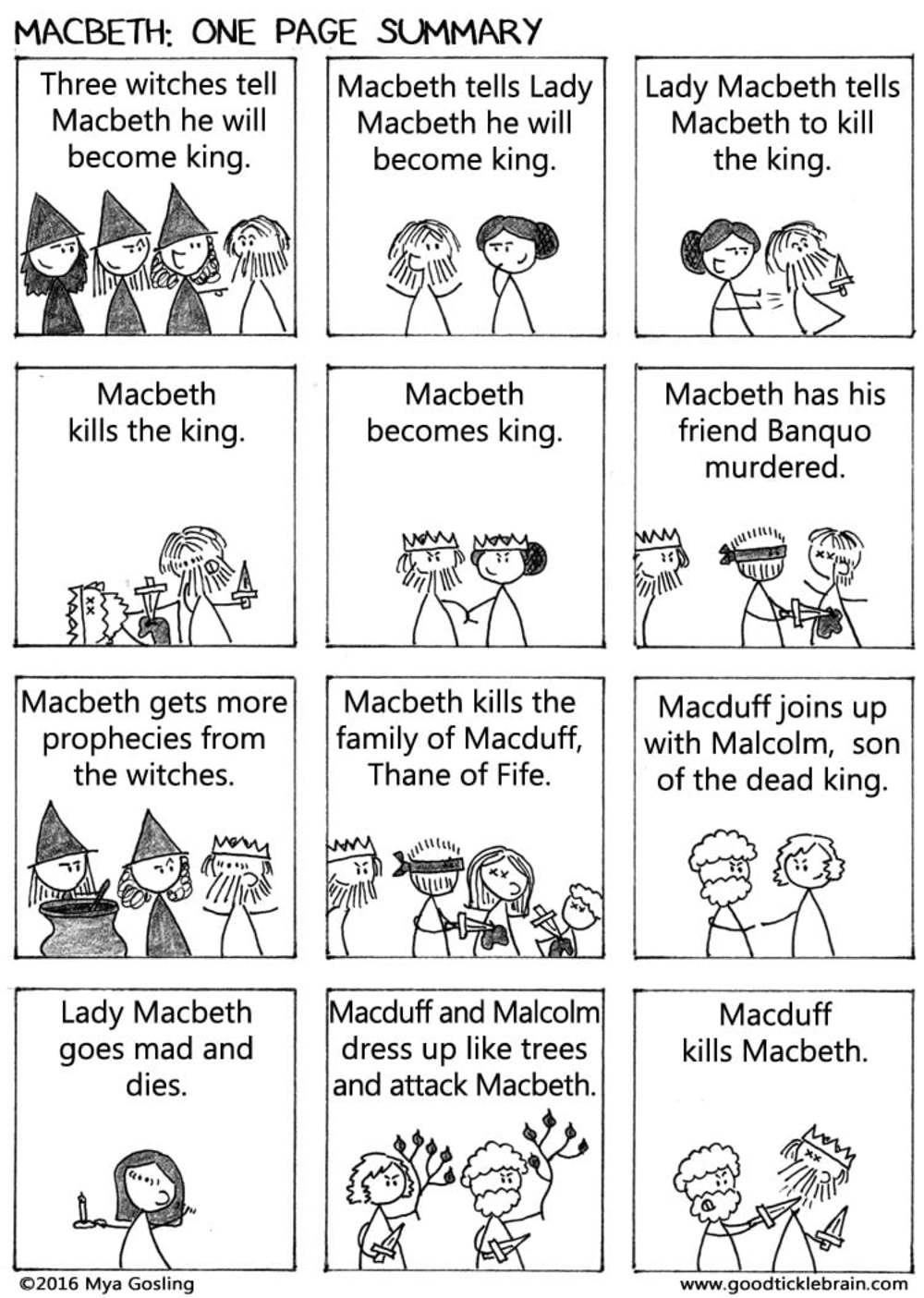 Ponderosa High School
Macbeth is a show long overdue, and like many other things, was delayed from May 2020 to June 2021 due to COVID. However, the show must go on! In a two-week intensive that has brought back old alumni and incoming freshmen, this show is just another way that Ponderosa Theatre Company has carried on to create beautiful art in difficult times.
Throughout this year, we have learned how to stream, film, and adapt to our challenges, and Macbeth will be no different. Enjoy the show!