Young People's Company 2022 CREATIVE TEAM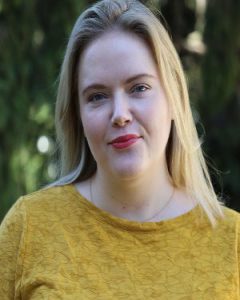 Company Director
Morven Higgins
Morven Higgins began taking classes at Piven in 6th grade and was immediately captivated by the Workshop's focus on ensemble, play, and storytelling. She remained involved at Piven throughout her teen years and went on to become a member of its prestigious high school performance ensemble, the Young People's Company (YPC), which she now directs. Morven began training as a Piven teacher while she was an undergraduate at the University of Chicago where she earned a BA in English. She has developed and taught classes in improvisation, scene study, sketch comedy, writing, and directing, always working to help each student develop their own creative voice within a collaborative, ensemble setting. Her background in writing and communication informs her work as YPC Director which focuses on producing contemporary student-driven adaptations of stories, myths, fairy tales, and literary works that speak to relevant themes of social justice, resilience, and identity. She is also committed to Piven's mission of theatre education and training and enjoys mentoring new teachers and directors. In addition to her teaching and directing work, Morven served as Piven's Director of Education for four years helping to develop new courses, residencies, and community collaborations. Beyond her theatre work, Morven is a fundraising and development consultant working with nonprofits throughout Chicago and Illinois.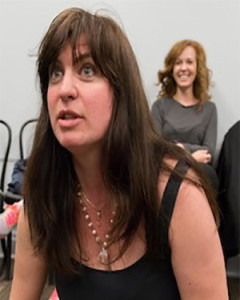 Director
Mikalina Rabinsky
Mikalina Rabinsky is a theater artist and teacher in the Chicago area who is forever grateful to Joyce and Byrne for her foundational training and artistic home. As a senior faculty member at the Piven Theatre since 1998, she has directed and adapted many shows with the Young People's Company and has taught both adults and children Improvisation, Story Theatre, Adaptation, Scene Study and Commedia dell'Arte. She also works in Puppetry, Mask and Found Objects. She has always emphasized collaboration with an ensemble to best make use of their unique voices to tell a story. Her work has been seen at Links Hall, The Conspiratorium, Peter Jones Gallery, The Ukrainian Institute of Art, Redmoon, Around the Coyote, Chicago's Her-Ra Festival, Heart of Gold, The Spare Room, Rhythm Night Club and Millennium Park. Some recent favorite endeavors include: Directing Dead Man Walking at Piven Theatre for The Quality of Mercy Project; performing with The Conspirators in the Commedia dell'Arte show, The Resistible Rise of Herr Helmut Drumpf; and participating with artists from around the country and world in a professional artistic intensive, The Catapult, through the Chicago International Puppet Theater Festival.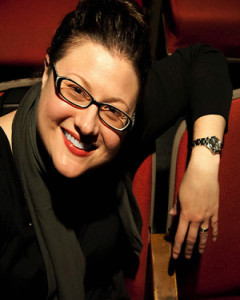 Director
Jen Green
Jennifer Green (Artistic Director) has been a part of the Piven community for almost twenty-five years. Beginning as a student of Byrne and Joyce Piven, Jennifer became part of the Workshop faculty in 1993 teaching theatre games, improvisation, story theatre and scene study to both young people and adults. At Piven Theatre, Jennifer's professional directing credits include Never in my Lifetime (named one of the Top 10 Shows of the year by the Chicago Sun-Times), Burn This (Jeff Recommended), Book of Days (Chicago premiere), Mad Forest (After Dark Award: Best Ensemble), Our Country's Good, Great Expectations (world premiere), Lady Chaplin and her Tramp (world premiere), Mad Dancers (Chicago premiere), Tusk Tusk (Chicago premiere), and Someone Who'll Watch Over Me (Jeff Recommended). Since 1997, she has been an adapter and director with Piven's acclaimed Young People's Company and currently curates Piven's Annual Lab Season of New Works. Other directorial credits include: State and Madison: The Chicago Grid with Theatre 7's Chicago Landmark Project, Pangs of the Messiah at Silk Road Theatre Project, The End of Civilization as we Know it for the Ripped Project with American Blues Theater, Storybox with the Chicago Improv Festival (assistant director), For You Were a Stranger at The Hothouse, Orlando (assistant director) at the Actor's Gang in Los Angeles. She is a Theatre Communications Group's New Generation Fellow, an adjunct faculty member of Northwestern University, and has been a teaching artist with Urban Gateways, the Illinois Arts Council, Marwen, DePaul University, and National-Louis University.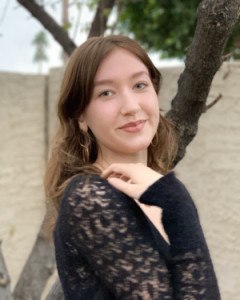 Assistant Director
Kara Kowalski
Kara Kowalski is currently a junior at Northwestern University studying English and Theatre. In high school, she was a proud member of Piven's Young People's Company and could not be happier to be back, assistant directing this year! She has loved helping the cast explore their stories and celebrate the gift of creative storytelling. In addition to her love for theatre, Kara enjoys creative writing. Her work has been featured in the student anthology, Write Your Heart Out, Vagabond City Magazine and multiple 826CHI Chapbooks. When she's not writing, Kara enjoys taking walks to the park, drinking coffee and watching romantic comedies.
Lighting Designer
Rachel Hemm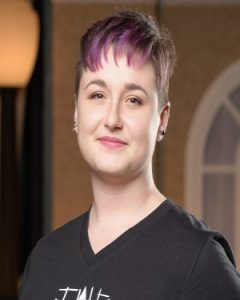 Production Stage Manager
Claire B Taylor
PIVEN STAFF
Co-Founders​
Byrne & Joyce Piven
Artistic Director Emeritus
Joyce Piven
Artistic Director
Jennifer Green
Education Department
Gillian Hemme
Donna Osowski
School and Office Administrator
Eldridge Shannon
Development Director
Juliet Bond
Literary Manager
Stephen Fedo
Production Manager
Claire B Taylor