Donate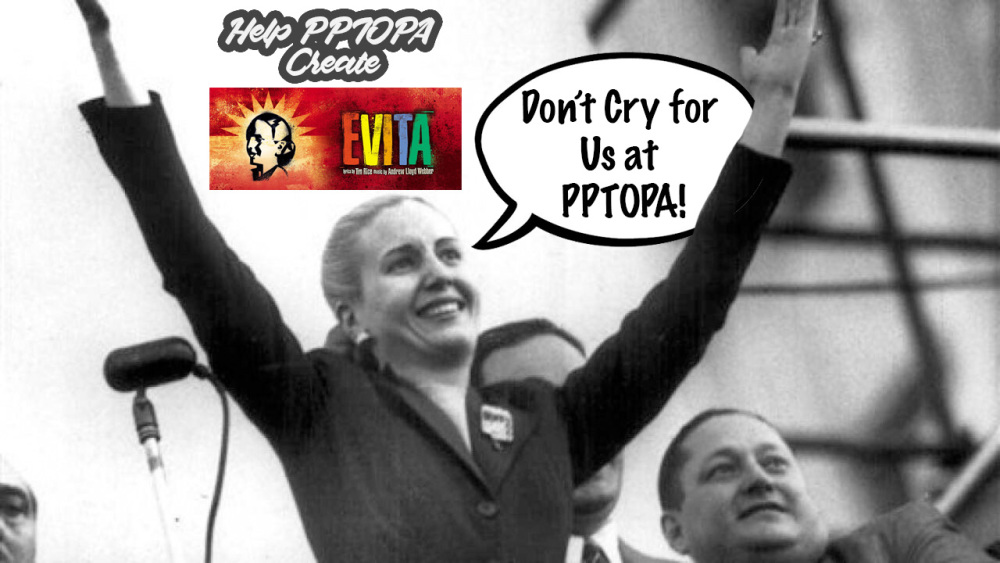 Thank you for helping keep theatre alive at PPTOPA! We have lots of easy ways to help!
Don't Cry for Us at PPTOPA - Help Create Evita!
Help Build PPTOPA's new website
or visit THIS LINK to make your tax-deductible donation via Paypal today!
You can also support us by using Amazon Smile for your online purchases and choosing PPTOPA as your charity of choice! You shop, Amazon gives!
1. Visit smile.amazon.com
2. Sign in with your Amazon.com credentials
3. Choose or search for Pembroke Pines Theatre of the Performing Arts to receive donations
4. Select PPTOPA
4. Start shopping!
5. Add a bookmark for smile.amazon.com to make it even easier to return and start your shopping at AmazonSmile
OR JUST CLICK ONE OF THE BUTTONS BELOW! (We like the $20 one!)