About
Disney's Beauty and the Beast
Step into the enchanted world of Broadway's classic, Disney's Beauty and the Beast, an international sensation that has been produced in 37 countries worldwide. Based on the Academy Award-winning animated feature, the stage version includes all of the wonderful songs written by Alan Menken and the late Howard Ashman, along with new songs by Mr. Menken and Tim Rice. The original Broadway production ran for over thirteen years and was nominated for nine Tony Awards, including Best Musical.
The classic story tells of Belle, a young woman in a provincial town, and the Beast, who is really a young prince trapped under the spell of an enchantress. If the Beast can learn to love and be loved, the curse will end and he will be transformed into his former self. But time is running out. If the Beast does not learn his lesson soon, he and his household will be doomed for all eternity.
This "tale as old as time" is filled with spectacular costume and set opportunities or, even more simply staged, Disney's Beauty and the Beast offers a great opportunity to bring your entire community together for family theatre at its best.
Ross Summer Music Theatre
1964, 57years ago, Ross Summer Music Theatre was founded by the
amazing couple Jerry and Margilee Reinhart and for the next 46 years Jerry would continue to direct and run all music rehearsals, For the next 5 years he would continue to be musical director and consult on other aspects of the show. Margilee was right by his side handling costumes, tickets, and anything else that had to be done to get the show on. When Jerry passed away in 2014, Margilee hung on and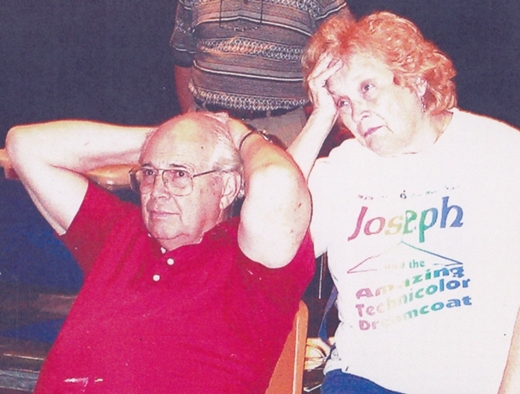 continued with tickets and box office till she was about 90. March of 2021 Margilee passed away just two weeks before her 92nd Birthday. RSMT was on her mind to the end, the week before she passed she asked"What show are we doing this Summer."
Catch Me If You Can marks the 57th summer of RSMT and for the first time in that 57 years Neither senior Reinhart will be at the show not to help, not to direct the orchestra, not to even watch. So the job this cast and crew has set out to do is be the start of next generation,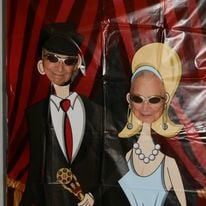 the continuation of the old brought about by the new, introducing people of all backgrounds to the excitem
ent of the Broadway Musical. It is now our job to keep the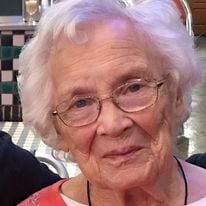 touch burning so it can continue to be passed on for the next 57 years or more.
So as a cast and crew we dedicate this show to Jerry and Margilee Reinhart for starting something that is somonumental that it will continue thrive long after they have gone and yet will always be influenced by them.