Disney's Beauty and the Beast Creative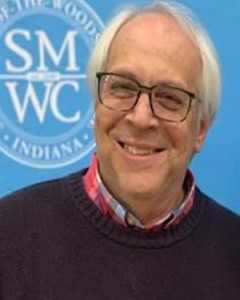 Director/Scenic/Lighting Design
Mike Reinhart
Mike Reinhart serves as the Auditorium Director at Merrillville and is a Title 1 Aide at Fieler Elementary. Also the director of Ross Music Theatre and M & M Productions plays and summer musical, Mike is also the technical director for those shows. In addition, Mike is the production manager director and editor for M & M Video Productions. Mike has been recording events, corporate videos, training and special interest videos since 1981. Mike has been involved with community and or school live productions since he was 8 years old, starting out on stage in the chorus of his father's production of Flower Drum Song. Since that time he has played a wide variety of parts from Ebenezer Scrooge to Motel the Tailor, in addition to working on hundreds of shows in a technical capacity. Mike attended Valparaiso Technical Institute where he majored in electrical engineering then went to Indiana University where he majored in Theatre/English Education.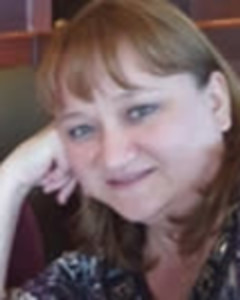 Musical Director/Costumes/scenic Artist
Melinda Reinhart
Melinda is the Merrillville High School Choral Director. She graduated from Indiana University School of Music in 1989 with a Bachelors in Music Education--Voice. While at IU, Melinda had the distinct privilege of studying with renowned soprano Camilla Williams. Also, she performed and toured all over the United States with the Singing Hoosiers and Varsity Dancers. Melinda also performs and has been performing since she was seven. Her favorite roles include: Dolly Levi (HELLO DOLLY), Narrator (JOSEPH), Meg Brockie (BRIGADOON), Mother (RAGTIME), Nancy (OLIVER), and Mary Magdalene (JESUS CHRIST SUPERSTAR). Melinda was also handed the set painting torch by the late Jerauld Reinhart. He taught her all his tricks of the trade and once told her "I couldn't have done it better myself." Melinda is one of the show's scenic artists.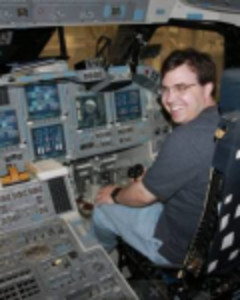 Technical Director-Master Electrician-Sound Design-Sound Board Operator
Tom Dobes
Tom Dobes (Sound Design & Sound Board Operator) has been involved with RMT/M&M shows for eleven years, beginning with Brigadoon in 1998.  Over the years, Tom has also served as technical director for many  Merrillville High School drama/musical productions, choir concerts, and for outside organizations who rent Reinhart Auditorium.  M&M/Ross love having Tom around because he can fix just about anything. Tom is the one responsible for the live internet broadcast of our 1940s style radio shows.  He devised a wireless way to control a battery-operated set of LEDs for Cinderella's carriage.  He single-handedly keeps all 30 of our cordless mics usable.  Tom also does all the technical work for Indiana Youth Ballet's Nutcracker and Peter Pan.   Currently, Tom is working in IT at the University of Chicago
Master Carpenter
Edwin Gonzalaz
Edwin has been working on sets since 2014 and has been Master Carpenter for 16 shows including, Phantom of the Opera, Scrooge, Little Mermaid, Memphis, Beauty and the Beast, and Joseph and the Amazing Technicolor Dreamcoat.  He helped us make it rain on stage in Leap of Faith and make the prince float to the bottom of the sea in The Little Mermaid. Edwin works in  maintenance for the Hobart YMCA, and a local Apartment complex