Incognito by Nick Payne Creative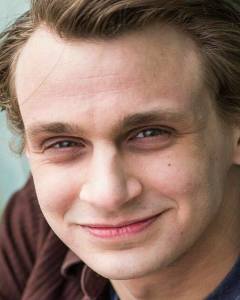 Director
Heath Sartorius
This is Heath's 3rd time directing for Ixion Theatre. Previously he directed original scripts for "Fears and Phobias" in 2018, and "Let's Eat!" Earlier this year in May. He has also Directed "A Behanding in Spokane" at Riverwalk Theatre and "Movin' On Up" at Lansing Community College. He Also performed in "Constellations" by Nick Payne at Peppermint Creek Theatre and is excited working with these very talented actors, this time directing one of Mr. Payne's plays.
Original Creative Team
Originally produced in the United States by the Manhattan Theatre Club
(Lynne Meadow, Artistic Director; Barry Grove, Executive Producer) on May 3, 2016.

First commissioned by nabokov and Live Theatre, Newcastle,
and originally produced by nabokov; Live Theatre, Newcastle; and the HighTide Festival in April 2014.