Incognito by Nick Payne Cast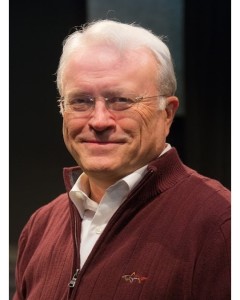 Doak Bloss
(Actor 1)
Doak learned most of what he knows about the functioning of the brain from having endured a two-year bout of crippling anxiety in 2016-2018. He retired at that time from a career promoting health equity and social justice, work that he has recently resumed as a consultant. The author of ten unpublished novels and six plays, most of his creative energy of late is focused on compiling a memoir told through cryptogram puzzles, excerpts of which appear regularly on his public Facebook page. Doak's recent appearances on stage were as Herr Schultz in Cabaret (LCC), and Brother Jeremiah in Something Rotten (Lebowsky Center). He has shared the last 29 years of his life with his extraordinary husband, the pianist and teacher Gerardo Ascheri.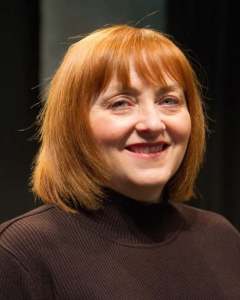 Gini Larson
(Actor 2)
Gini was last seen pre-pandemic in Riverwalk Theatre's Unnecessary Farce and is happy to be in production again. Gini has been part of the Lansing theater community since 1992, appearing in productions as varied as Becky's New Car (Barney Award), The Goat, or Who is Sylvia? (Pulsar Award), Pride and Prejudice (Pulsar Award), and Into the Woods. She loves that being on stage allows a person to reinvent herself, and has recently applied that skill to her own life. Off the stage, Gini loves books, trivia with MCA, and jigsaw puzzles.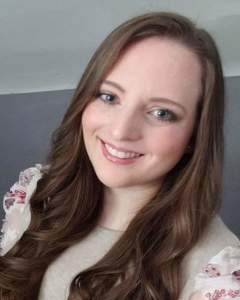 Kate Clark
(Actor 3)
Kate's first appearance in Lansing theatre was Jekyll & Hyde at Riverwalk after leaving the Navy in 2018. Other area credits include Chitty Chitty Bang Bang and Christine Linde in A Doll's House (RWT), and Ismene in The Oedipus Cycle (Curtainless Theatre). On stages around metro Detroit prior to 2015, some favorite roles included Penny in Hairspray, Nora in Brighton Beach Memoirs, and Extraordinary Girl in American Idiot. Kate serves on the Executive Team of Riverwalk Theatre's Board of Directors and looks forward to getting more involved at Ixion. By day, Kate works at the Alzheimer's Association, so she's thankful to Heath for letting her dig into this fascinating show about the brain. "All my love to Joe, Will, Levi and the cats."
Edward Heldt
(Actor 4)
Edward is thrilled to be a part of his first Ixion performance. He has appeared in LCC theatre, Riverwalk's Sweat in 2019, and most recently, West Side Story at Starlight Dinner Theatre. Edward would like to extend his thanks and gratitude to Heath Sartorius and the outstanding cast and crew for their dedication and commitment to a stimulating and cerebral production.