About
Cuéntame
Mission
CuéntameSTL is a storytelling initiative by Latinx Arts Network STL and EncoreSTL to honor our community experiences by providing the space and means to tell our stories and present those stories in a captivating way for others to enjoy and experience.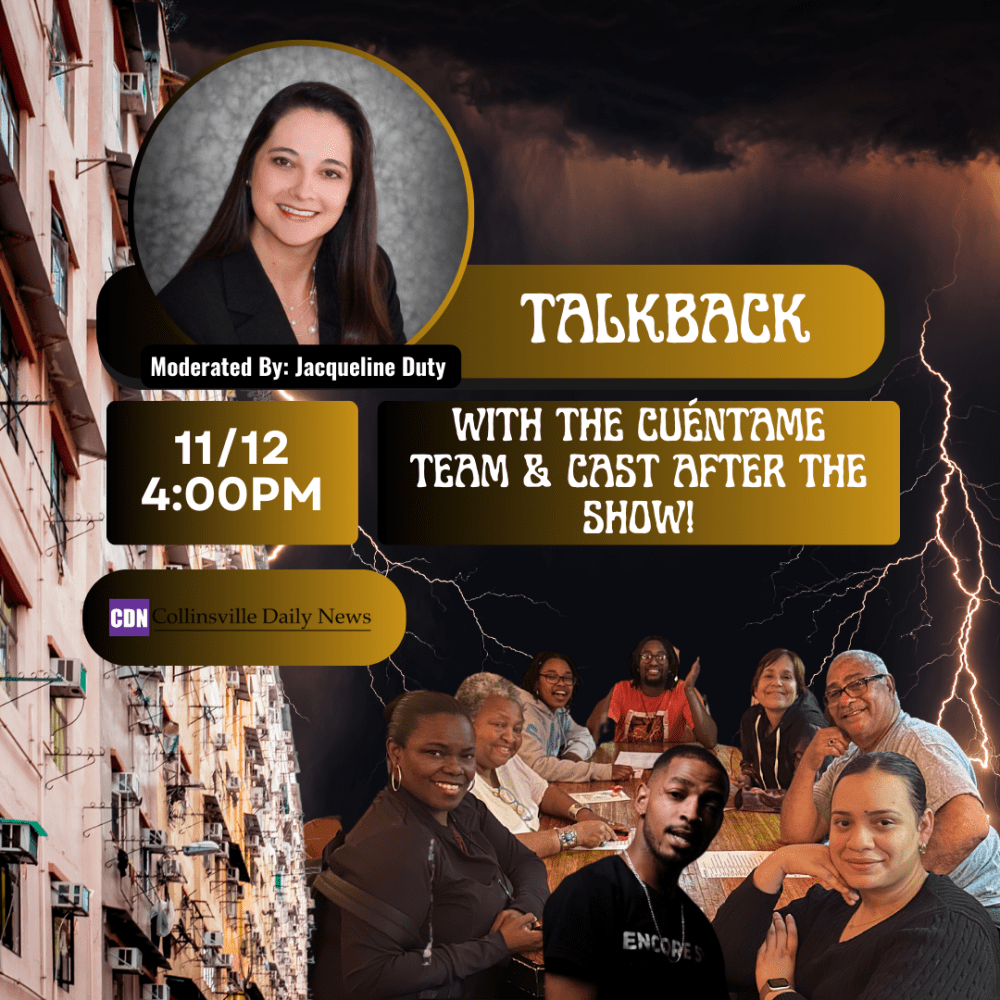 About the Play…
Cuéntame is a gripping and heartfelt play that delves into the lives of a diverse group finding unexpected connections in a shared home. As storms of both nature and personal history threaten their sanctuary, they must unite to find a missing friend. Fueled by the powerful themes of family, redemption, and the strength of community, this compelling drama unearths buried secrets and untangles a web of emotional complexities. Join this captivating journey as characters grapple with their pasts and find solace, trust, and forgiveness amidst the storm
EncoreSTL
EncoreSTL is dedicated to producing culturally relevant digital media and live productions to impact and transform St. Louis Communities. We do this by working with local BIPOC artists to meet their promotion needs and expand their market base through live streaming and other digital services. We focus on thought-provoking theatrical pieces that speak to the human condition and provide BIPOC artists with more performance and directorial opportunities. We prepare our next generation for the future through art-based employment and training while building their social-emotional and behavioral skills.
​We achieve this Because Everyone Deserves an Encore!