About
Crimson & Slate and Aca Alumni Concert
We are celebrating 20 Years! A Cappella started as a class at CMHS in the 2002-2003 school year! To celebrate that milestone, we've invited all of the alumni from previous a cappella groups- Crimson, Affinity, Slate, Rhapsody, Crimson & Slate- to join us on stage for a celebration performance.
Join us for an incredibly fun night of music, camaraderie, and joy!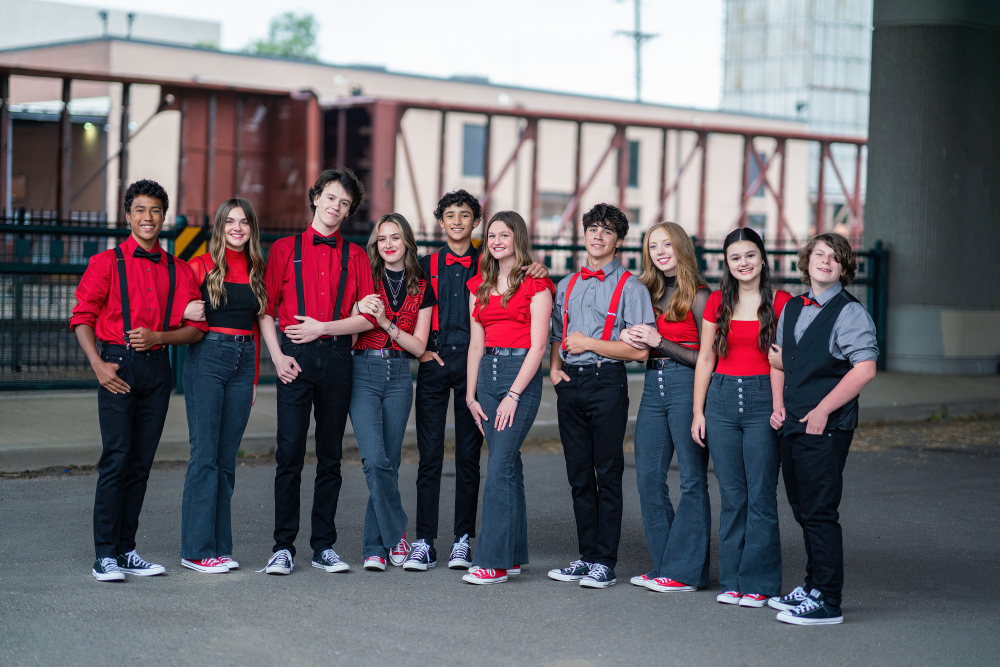 Crimson & Slate
Crimson & Slate
Colorado Springs, Colorado is home to Crimson & Slate, the premier a cappella ensemble from Cheyenne Mountain High School. Started by director Dawn Wisdom in 2002, the girls-Crimson and the guys-Slate performed for many years as two separate ensembles, but combined to be Crimson & Slate in 2017.
Crimson & Slate have a long history of success with multiple state championships, 8 trips to the ICHSA national finals, 2 time NAAC national finalists, and 2 time NCHSA national finalists. They continued this legacy by appearing in the NAAC HS Showcase last spring, and won the State A Cappella festival.
This spring Crimson & Slate will be a headliner act for the Acapocalypse Festival in Port Washington, WI, and are traveling to NYC to be a part of Total Vocal, an a cappella concert event with Deke Sharon at Carnegie Hall!
Crimson & Slate record music each year and release music videos. You can find their recent videos on their YouTube channel, and music on most streaming platforms.. They have been nominated for AVA awards for their videos. They have appeared on BOHSA albums, and have opened for multiple professional a cappella groups.
You can follow Crimson & Slate on Instagram and Facebook.