The Comedy of Errors Cast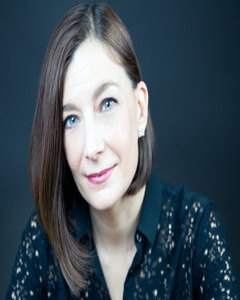 The Abbess
(Erika Amato*)
Boomerang Theatre Co debut. Selected theatre credits: 1st National Tour: Flashdance – The Musical (Miss Wilde). Off-Broadway: Nell Dash (Lady Dashwood – NY Winterfest Nomination), Waiting For Lefty (Edna), Signs Of Life (Berta), Triumph Of Love (Hesione). Regional: Biography (Marion Froude – BWW Nomination), An American In Paris (Mme Baurel), Cinderella (Madame – BWW Nomination), The Secret Garden (Mrs. Winthrop), Into The Woods (Witch – BWW Nomination), Hairspray (Velma Von Tussle), Cinderella (Fairy Godmother), Sleeping Beauty Wakes (Bad Fairy – LA Ovation Award Nomination), Anything Goes (Reno – Inland Theatre League Award Nomination), The Bungler (Hyppolite), Nine (Luisa - OC Weekly Award Nomination), Sunday In The Park With George (Yvonne), The Sound Of Music (Maria - OC Register Top Ten Performances), Macbeth (Witch, Porter). TV/Film credits include Power: Raising Kanan, Quantum Leap, Buffy The Vampire Slayer, Disney's Enchanted. Erika has also released 5 albums with her band, Velvet Chain. For complete bio/resume, please visit www.erikaamato.com Proud member of AEA.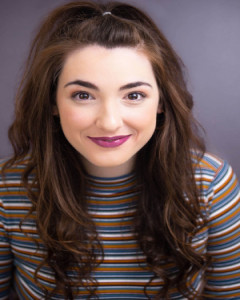 Angelo
(Emily Ann Banks)
Emily is a jack-of-all-trades artist that has had the privilege to expand her many creative passions this year and could not be more thrilled to have joined the Boomerang Theatre Company's production of The Comedy of Errors! She is one of the Founding Members and current Movement Director for A Very Good Theater Company. Theatre credits include Trinculo in The Tempest, Jaques in As You Like It, and Herself/Adam's Track in The Complete Works of William Shakespeare. TV/Film Production credits include "Nobody Talk To Kate" with Wayfinder Films (Director), "Egged" with Bad Idea Productions (Writer), and "Arnie's Coupon Book" with Light & Glass (Co-Director/Producer). www.emilyannbanks.com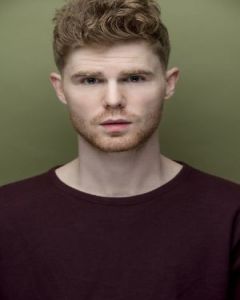 2nd Merchant/Jailer
(Nicholas-Tyler Corbin)
Off-Broadway: Lili Marlene (Josef) at St. Luke's Theatre. European Tour: Shooter (Gavin Stewart) NYC Credits: The Watchers (Access Theatre) Shooter (Gavin Stewart) at TheatreLAB, Ruffles (Ruffles) at The Tank, Bergen (Hans) & Long Lost John: The Lennon Story (John Lennon) at The BBTF. Select Regional & Conservatory: Hand To God (Jason), Hair (Claude), BENT (Max), Three Sisters (Tuzenbach). Proud Alumni of The American Theatre Wing Springboard program. SUNY Purchase Conservatory of Theatre Arts.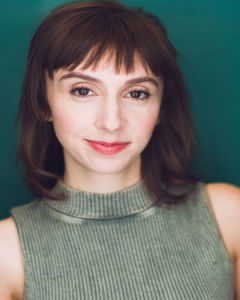 Dromio of Syracuse
(Amy Crossman*)
Amy is an actor, teaching artist, playwright, and sometimes clown. As an actor, she's worked with Hudson Valley Shakespeare Festival, The Shakespeare Theatre of New Jersey, Pennsylvania Shakespeare Festival, and Chenango River Theatre, among other places. As a teacher, she's taught at several of the above places, as well as the Hangar Theatre and Manhattan Theatre Club As a playwright, she's worked with herself, alone, locked in her room and screaming into the existential void late into the night. She's studied with a lot of funny people at various places, including Judy Gold, Chris Bayes, Karl Bury and Mark H. Dold. www.amycrossman.com.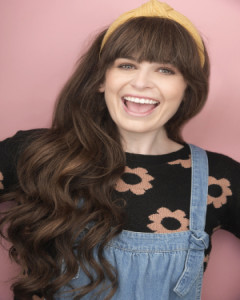 Dromio of Ephesus
(Jessica Giannone)
Jessica is an actor, teaching artist, and NY Times recommended baker (Pie Birds). She was most recently seen as Mary in Via Brooklyn's feature film, Testament, which premiered at Edinburgh Fringe Festival and 59E59. Select credits include Jen in Bekah Brunstetter's The Cake (Cape Fear Regional Theatre, Broadway World Award), Helena in A Midsummer Night's Dream (Philadelphia Shakespeare Theatre, Falstaff Award Nominee), Torchbearing Ladies (Williamstown Theatre Festival), Marie Christine (1st NYC Revival), Upton Abbey (Upright Citizens Brigade), Musical Megawatt (Magnet Theater). UK credits include The Libertine (Glasgow Citizens Theatre), The Winter's Tale (Bristol Old Vic), Jez Butterworth's The River (Tobacco Factory Theatre). Teaches for HVSF and Stages on the Sound. Artistic Director of Pie, Pint, and a Play Reading in Brooklyn. MFA, Bristol Old Vic Theatre School; BFA, SCAD. Love to my family, Ma, and Nate! www.jessicagiannone.com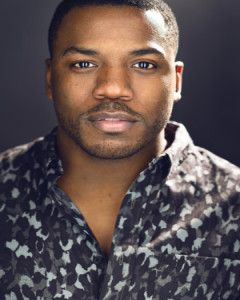 Antipholus of Ephesus
(Anthony F. Lalor*)
Is beyond excited for the return of theatre to nyc. I would first like to show my love to this dissembling cast for getting back on stage with me for the first time in forever. Then thank you to Tim and everyone at boomerang theatre company. @anthonyf.lalor M.O How can I move I people in profound and powerful ways.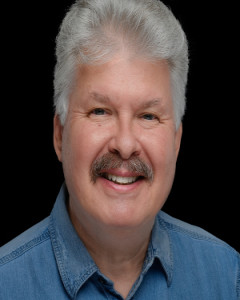 Balthazar
(Roger Lipson*)
Ulysses in Troilus and Cressida (Syracuse Shakespeare); Lucifer/Charles V in Doctor Faustus (Secret Theatre); Vanya in Uncle Vanya and Gonzalo in The Tempest (Columbia Stages), Belarius in Cymbeline (Boomerang Theatre); Abbe Faria in Monte Cristo (New Light Theatre); Sitar soloist for Holiday Music of Eric Whitacre (Carnegie Hall); Lead guitar during Off-Broadway run of "Hedwig & The Angry Inch". Music composed for PBS "Nova"; "Our Idiot Brother"; "Lilyhammer" and played on albums for The Easy Star All Stars' "Lonely Hearts Dub Band and The Cringe's "Tipping Point" . Training: Owen Horsely & Kirsty Woodward (Bard City); LAMDA. Member: AEA; SAG-AFTRA; Local 802, A.F.M.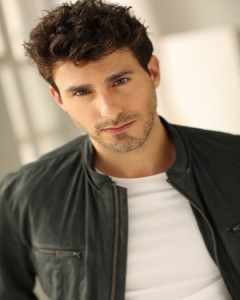 Antipholus of Syracuse
(Anthony Michael Martinez*)
Anthony is a NYC actor, teaching artist, and acting coach with off-Broadway, regional, and international credits. He has a MFA in Classical Acting from Shakespeare Theatre Company's Academy for Classical Acting. Resident teaching artist with Red Bull Theater, Classic Stage Company, and New York Theatre Workshop. He also teaches a series of masterclasses- Acting In Spiritual Principle & Acting from the Soul with the goal of empowering artists to deepen their sense of joy & purpose within the craft.www.anthonymichaelmartinez.net. Upcoming: Malcolm in Macbeth at Alabama Shakespeare Festival.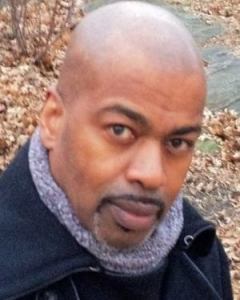 Egeon/Pinch
(Lance C. Roberts*)
Lance has been in 8 Broadway shows, 30 television shows and 7 feature films. But most importantly, during the pandemic, he learned how to create over 40 episodes of a web series on YouTube called "Broadway's Calling with Lance Roberts". He interviewed his costars Glenn Close, Wayne Brady, David Hyde Pierce, Christy Altomare, Eric McCormack, Pearl Sun, Jose Llana, Ben Fankhauser, Lillias White, Laura Benanti, Donna Murphy, Chuck Cooper, Peewee Herman ( Paul Reubens ) and more about the moment they got the call to be on Broadway the first time. The weekly show kept his passion alive and brought together fans and stars during a time of isolation. Later this year, he can be seen on "The Marvelous Mrs. Maisel", HBO's "Love Life", the spokesperson on a national commercial and as Constable Locke in "The Music Man" with Hugh Jackman on Broadway, but nothing compares to this first moment back with you!
The Courtesan
(Shannon Stowe*)
Shannon received her MFA in Acting from the New School for Drama where she is now on faculty. She most recently appeared onstage In the Bleak Midwinter written by Dorothy Lyman. Favorite roles include Medea (Medea, New School for Drama) and regionally as Pegeen Mike (Playboy of the Western World), Gwendolen (The Importance of Being Earnest), Billie Dawn (Born Yesterday), Nora (A Doll's House), Suzanne (Picasso at the Lapin Agile), Graziella (West Side Story), Hermia and Snug (A Midsummer Night's Dream) and several turns as a Kit Kat Girl (Cabaret) to name a few. In her off-stage life, Shannon is a fitness/wellness professional, teaching in various gyms across the city. Member of Actors' Equity and SAG/AFTRA. www.shannonstowe.com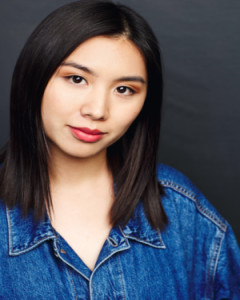 Adriana
(Yeena Sung*)
Originally from South Korea, Yeena is an actor based in NYC. A few of her favorite theater credits include: Twelfth Night (Classical Theatre of Harlem), Hi-Fi, Wi-Fi, Sci-Fi (La MaMa), Campfire (Lincoln Center), The Edge of the Universe (Peoples Improv Theater), and To Pieces (Dixon Place). Film/TV credits include: Younger, Happy Cleaners, Furlough, Clique Bait, and Let's Play Dead Girl. Yeena has an M.F.A in Acting from Columbia University and a B.F.A in Acting from NYU Tisch School of the Arts. She is thrilled to be back on stage!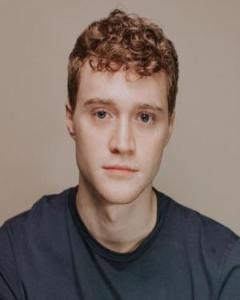 Luciana
(Logan Thomason)
Logan is an alumni of the Atlantic Acting School at NYU Tisch, and is over the moon to be performing for live audiences again. In August, Logan starred in the short film I Want You To Love Me in Mexico City, and has recently appeared in Brunch Theatre's Donut's & Holes and Darren Bousman's Theatre Macabre. His directorial debut Royalty was nominated for the Emerging Filmmaker Award at the Cannes Film Festival's American Pavilion, and in September he'll be performing in Real Actors Lab's Original Works Project.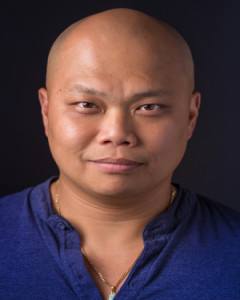 Duke Solinus
(Viet Vo*)
Originally from Hawaii, 14 years in NYC. A business marketing major before he "broke up" with it and shocked his parents by pursuing acting professionally (Sorry, Mom and Dad). THEATRE: Romeo and Bernadette, VIETGONE, Evita, A Christmas Story, In the Soundless Awe, Fishing for Wives. TV/FILM: LOST, The Blacklist, TALES OF THE CITY, MANIFEST. CUPIDS. A Huge Mahalo nui loa Cast and Crew for allowing me to live on stage with them and allowing me to watch the greatness that is all of you
Scott Ebersold
(Director)
Scott is a New York based director of theatre who specializes in new plays and musicals and reinventing classics. He was the director of the Off-Broadway premier of Max Vernon's "The View UpStairs" which was nominated for Lortel and Drama Desk Awards for best new musical, and an Audelco Award for best director. Other credits include: Dan Marshall, Becca Blackmore and Julian Blackmore's "The Peculiar Tale of the Price of Bohemia and the Society of Desperate Victorians" (Goodspeed Opera House), Briandaniel Oglesby's "Small Steps" (Portland Center Stage), Bobby Cronin and Crystal Skillman's "Concrete Jungle" (DDM Procutions), Jordan Seavey's "Children At Play" (Collaboration Town), "Explorers" Concert (NYMF), Anne Carson's "Orestes" (Miller Theatre), Kari Bentley-Quinn's "Paper Cranes", Andrew Lippa's "Wild Party" (Post Theatre), Joshua Conkel's "America You Kill Me", Alejandro Morales's "the silent concerto" (FringeNYC Best Director) and "expat/inferno" (FringeNYC Best Production). He was Artistic Associate at Classic Stage Company, Literary Associate at Tectonic Theatre, and founder of Packawallop Productions. MFA Columbia University. www.scottebersold.com
Michael-Anthony Souza
(Assistant Director)
Michael-Anthony is excited to add Shakespeare to his directorial roster with this modern production of Comedy of Errors. Coming off the heels of directing a summer production of Disney's Descendants and serving as 1st AD for a new series in the spring, Michael-Anthony has most recently joined Brooklyn Children's Theatre as a director for the Fall. Pre-Pandemic, he served as Associate Director for T. Adamson's The Straights at Jack Theatre in Brooklyn and in 2020 joined the writing team at After-Image Theatre Company. Since then he is proud to have written his first pilot. Michael-Anthony's willingness to question the mold and to find new and better ways of telling stories is a quality that naturally leads him to the most inspiring projects. He thanks his love, Ruben, for being a rock, his talented friends for their patience and Scott for his trust. Let the Errors begin!
Jodi M. Witherell
(Production Stage Manager)
Jodi was most recently seen as PSM for Rage Play with Flux Theatre Ensemble and The Sea, The Mountains… with Theater Accident. Favorite credits include: Operating Systems, The Sea Concerto, Am I Dead?, Marian…, Jane the Plain, Hearts Like Fists, Deinde, Ajax in Iraq, and many others with Flux; Almelem and other miscellaneous work on Mac Rogers' Universal Robots and The Honeycomb Trilogy (Gideon Productions/Gideon Media); That Which Isn't (Theater Accident); as well as shows with Mission to (dit)Mars, Queens Theatre, Red Fern, The Gallery Players, Avalon Studios, Fireboat Productions, The Brick, The St. Bart's Players, Working Man's Clothes, Pembi Players, Playwright's Company, Audax Theatre Group, Streetlight Productions, and The American Globe Theatre. NYIT Award Winner: Outstanding Stage Manager, 2016.
Lindsey Michelle Gradwohl*
(Assistant Stage Manager)
Lindsey is thrilled to be joining Boomerang in this adventure! Credits Include: Off Broadway: Pip's Island, Sleep No More; Off-Off Broadway: Raison d'Etre, The Hidden Ones; Touring: The Great Russian Nutcracker, Curious George, Junie B's Essential Survival Guide to School. Proud AEA member.
Dan Stearns
(Scenic and Lighting)
Dan is a lighting designer for theater and dance. Previously with Scott Ebersold: A Bright Room Called Day, Baal, Three Sisters, and Elevation, among others. Other collaborations include Paul Bedard/Theater in Asylum, Kyle Abraham/A.I.M, Bebe Miller, Bill Young/Colleen Thomas & Co., Jane Comfort & Company, Pavel Zuštiak/Palissimo, LeeSaar The Company, Tara Ahmadinejad/Piehole, Tami Stronach, and Sanaz Ghajar/Built for Collapse. He is a graduate of NYU's Tisch School of the Arts. dan-stearns.com.
Kim Griffin
(Costumes)
Kim has designed for theatre, musicals, dance and opera. Kim earned her MFA from Mason Gross School of the Arts Rutgers University. She has worked at theatres such as Williamstown Theatre Festival, New Jersey Repertory Theatre, Florida Repertory Theatre, Houston's Theatre Under the Stars, Born Dancing, Ohio Light Opera, and Opera in the Heights. She has also toured with the Ringling Bros & Barnum and Bailey Legends Blue Unit. www.kimgriffin.net
Jacob Subotnick
(Sound)
Jacob is a NYC based composer and sound designer who has designed over 100 Off and Off-Off Broadway productions. Selected Off-Broadway: A Midsummers Night Dream (Masterworks Theater); Donkey Punch (SOHO Playhouse); InnerVoices 2014 (TBG Theater); Any Given Monday (59E59). Selected Off-Off-Broadway: The Elephant Man (Nominated: Outstanding Original Music NYITA 2018); The Ballad of Rodrigo (Nominated: Outstanding Original Music NYITA 2015); Virus Attacks Heart (Nominated: Outstanding Sound Design PCTF 2014); Tulpa or Anne and Me (Winner: Outstanding Sound Design PCTF 2011); The Picture of Dorian Gray (Nominated: Outstanding Sound Design PCTF 2010. Selected Regional: Hair (Mount Washington Valley Theater: Nominated for Outstanding Sound Design NHTA 2010). Selected International: The Baby Monitor  (Belgrade Pride Theater Festival: Belgrade, Serbia 2019). The Baby Monitor  (International Dublin Gay Theatre Festival: Dublin, Ireland 2019). jacobsubotnick.com
Dan Renkin
(Fight Direction)
Dan is delighted to return to the Boomerang fold, where he has previously worked on Love's Labours Lost, Cymbeline, Loveless Texas and Twelfth Night. Dan has worked from the Metropolitan Opera to Broadway to As the World Turns. Faculty: American Academy of Dramatic Arts, Circle in the Square, NYFA's Professional Conservatory of Musical Theatre, Five Towns College.
Juan Pablo Montoya
(Covid Compliance Officer)
JP is a graduate of Hunter College Silberman School of Social Work as a Licensed Master Social Worker. Previous social work includes Cabrini Immigrant Services, NYC; NYSTART; Volunteers of America. Theatre: Boomerang Theatre Company-Much Ado About Nothing, Hamlet. Broadway: Girl From The North Country. Grateful to bring social work into the arts as a Covid Compliance Officer.
Stefano Imbert
(Original Artwork)
Born and raised in Rome, Italy, Stefano is a professional illustrator based in New York City for more than 15 years. He has provided poster design and illustration to theatres nationwide, and his book covers have been published internationally. Stefano's fashion illustrations are a monthly feature on a London-based men's fashion blog. Stefano volunteers with Ink Well Foundation, working with children facing illness and hardship. A graduate of School of Visual Arts, he teaches illustration at CUNY and serves on the Board of Directors of the Society of Illustrators (New York) as International Chair.
Katie Rosin/Kampfire PR
(Press Agent)
A full service Marketing and Public Relations agency founded by Katie Rosin, offering exceptional and custom campaigns for each client's unique needs and projects. Rosin was instrumental in the launch of the Broadway musical Brooklyn and the National Tour of Mother Load. She worked on the publicity team for the comedian, Jerry Seinfeld, and his movie Comedian. Antonio Miniño later joined the Kampfire Team, after having produced and marketed various fashion shows, theatrical productions, as well as produced and hosted for the award winning Fashion TV. Together they have represented companies of all levels, genres and aesthetics in the Arts.
Tim Errickson
(Producer)
Tim has been the Artistic Director of Boomerang Theatre Company for 23 years. He has produced over 60 full productions and over 100 readings and workshops of new plays. Under his leadership, Boomerang received the 2008 Caffe Cino Fellowship for Achievements in Indie Theatre. Tim is also an accomplished director, playwright and screenwriter.
Actors Equity Association
( AEA*)
Actors' Equity Association (AEA), founded in 1913, represents more than 50,000 actors and stage managers in the United States. Equity seeks to advance, promote and foster the art of live theatre as an essential component of our society. Equity negotiates wages and working conditions, providing a wide range of benefits, including health and pension plans. AEA is a member of the AFL-CIO, and is affiliated with FIA, an international organization of performing arts unions. The Equity emblem is our mark of excellence. www.actorsequity.org
Special Thanks!
(We couldn't do it without you!)
Christina Perry and Kirk Gostkowski at The Chain Theatre; Carlo Altomare and the staff at Alchemical Studios; Meghan, Dragica and the staff at Actors Equity Association; Karen, Serena and the staff at The Prince George Ballroom; Orietta Crispino and the staff at TheaterLab; Eletta Riente and Something Different Party Rentals; Christina Ashby, Aimee Todoroff, and Sara Thigpen
Donors and Support
(We couldn't do it without you, either!)
The Leon Levy Foundation COVID Relief Fund, administered by A.R.T./New York; New York State Council on the Arts Rapid Live Performance Grant; Kathleen Allen, Andrea Alton, Sonny Anderson, Jessica Angleskhan, Henry Aronson, Christina Ashby, Susan Atwood, David Arthur Bachrach, Erika Bailey, Elizabeth Belonzi, Simon Britton, Kathleen Brown, Deborah Carlson, David Ceci, Chris Chinn, Patricia Clark, Megan Condit, Richard Crisci, Jack Hilton Cunningham, Andrea Gorzell D'Haene, Elise D'Haene, Carolina Do, Jean Dommermuth, Christopher Dowling, Vicky Feather, Kelly Webb Ferebee, Lauren Ferebee, Jared Field, Jessie Field, Mike Folie, Kevin R. Free, Dan Funk, Jodi Dick Gelman, Shay Gonen, Jack Halpin, Chris Harcum, Sean Harris, Jamie Heffernan, Jeanine Heffernan, Joseph McNamara Hefner, Christopher Illing, Mrinalini Kamath, Kate Kenney, Katie King, Adam Kraar, Caroline Kravath, William Laney, Ralph Lewis, Ying Ying Li, Padraic Lillis, Synge Maher, Dan Marshall, Donnie Martelli, Hannah Jane McMurray, Kate O'Connor, Lorin Palmiter, Ian Pfister, Dan Renkin, Jenn Renner, Krista Rizzo, Lia Romeo, Kat Shondeck, Marc A. Sinoway, Karen Lehman Sirota, Steven Todd Smith, Mark Souza, Lauren Sowa, Vincent Spina, Akia Squitieri, Kathryn Squitieri, Glenn Stoops, Aubrie Therrien, Victor Trevino, Kristen Vaughan, Viet Vo, Walter A. Webster, Aron Weiss, Cindee Weiss, Sandra Williams and Natalie Wilson.