coming in july!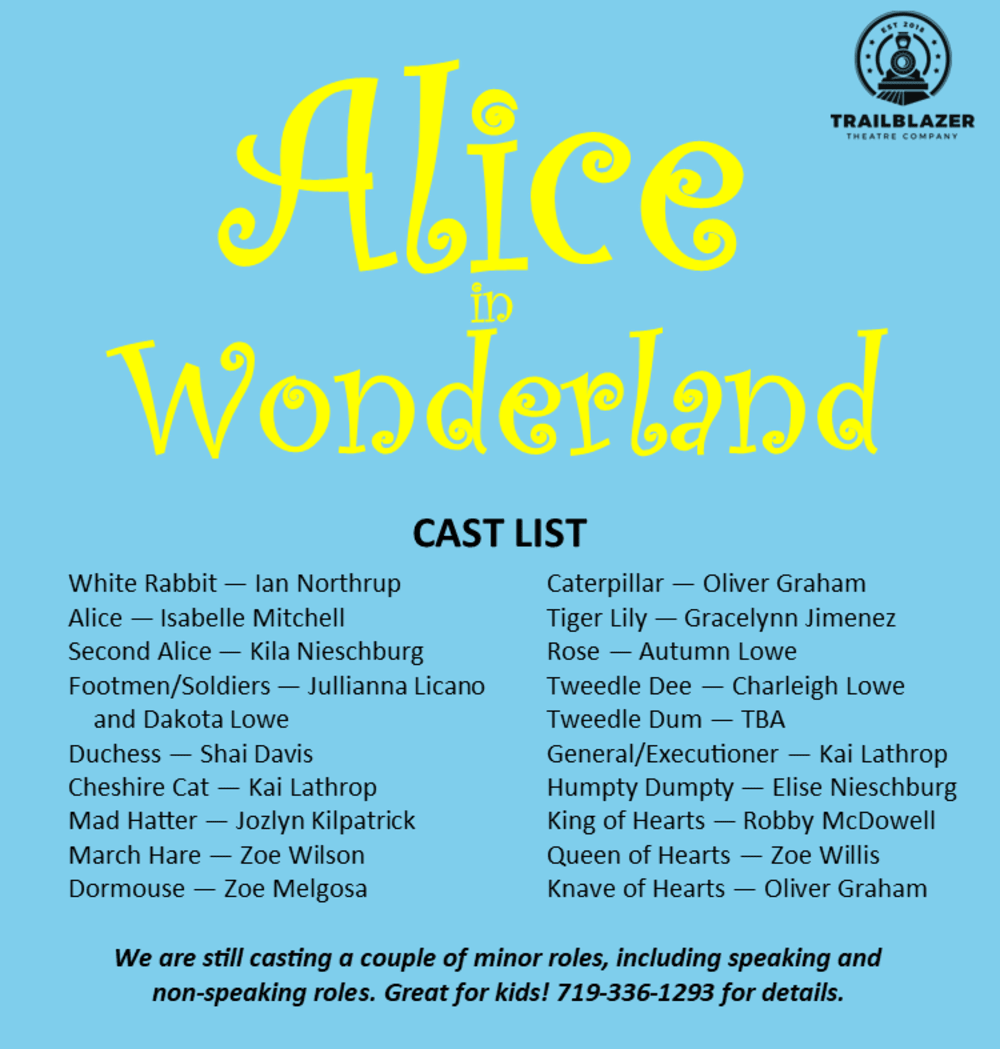 Adapted by Jason Pizzarello from the stories of Lewis Carroll.
The show will be performed July 28-30 at the Cultural Events Center of the Lamar Public Library.
Rehearsals will be Tuesdays and Thursdays at the Lamar Public Library. A schedule will be available soon and posted here.
Have a question we haven't answered? Call 719-336-1293.
SIGN UP FOR OUR EMAIL LIST