SUPPORT YOUR COMMUNITY THEATRE
BY DONATING, becoming a member or Volunteering
Thank you for your support of Spotlight Community Theatre. Our mission is to enrich, educate and entertain our community by providing an inclusive theatrical experience and bringing a collaborative opportunity to create and experience theatre in an atmosphere of respect, support, and enjoyment. As a donor, you understand how vital community support is to fulfill of vision of cultivating an experience that engages community members in exciting and polished productions.
Ticket sales only cover a portion of the expenses of a theatre. We pay rent and utilities year-round for our location on 3rd Street in Stayton, royalties to the publishing companies for each performance of a play (more for musicals), materials and construction costs to build sets and costumes, as well as other fees such as insurance, music licensing and more.

Please consider becoming a member of the Spotlight Community Theatre. We are a 501c3 organization and your membership/donation is 100% tax deductible.
Membership includes the following benefits: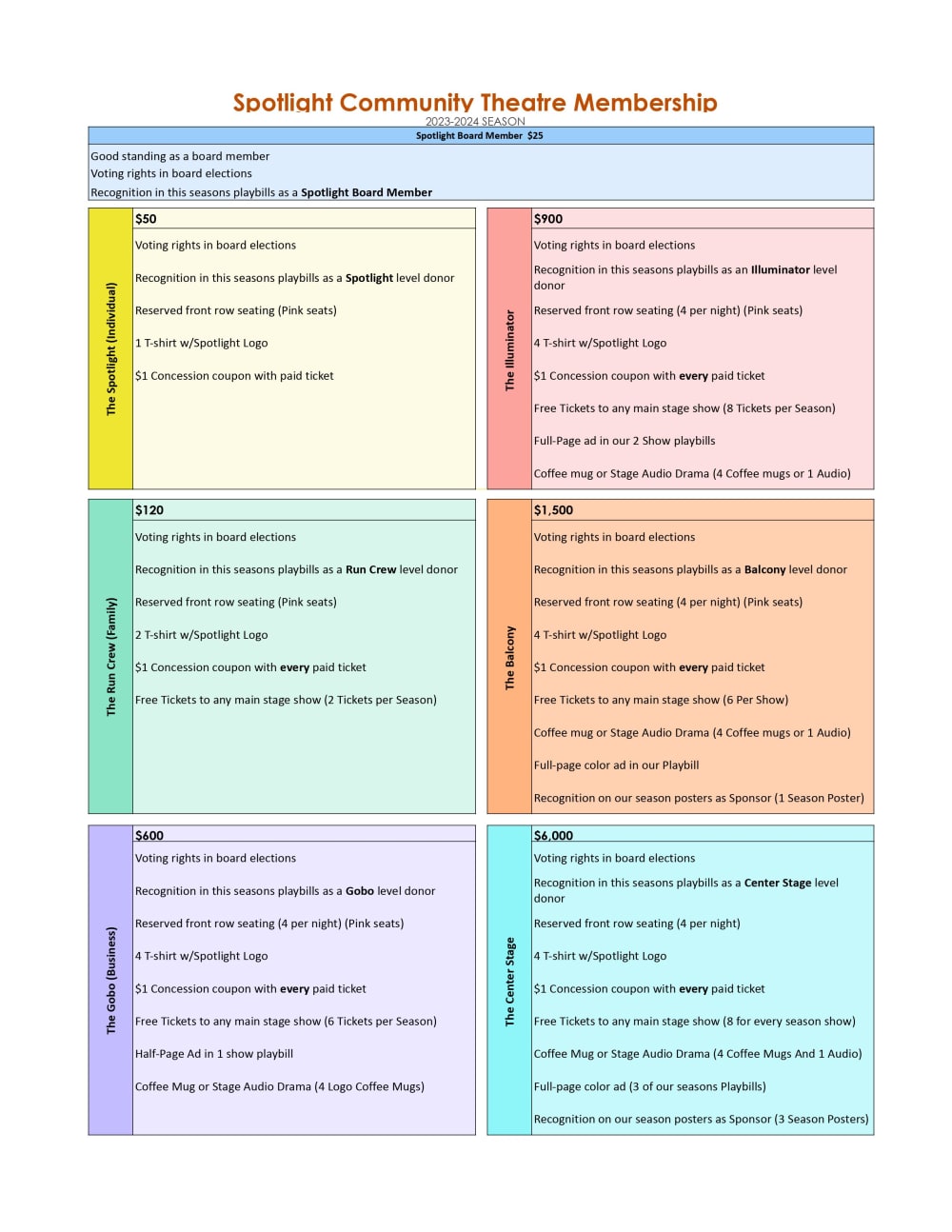 Follow this link to receive the membership form and/or express interest in Volunteering
Or if you prefer to make a One-time Donation click below.
Choose your one time donation amount