Showtime Theatre Company, with Showtime Academy Rock Hill, offers training and performance opportunities at a professional level, serving York County South Carolina and surrounding areas. Our mainstage productions are great for the whole family!
Active Fundraisers
We're currently raising money! Visit the fundraising pages below to learn more.
Membership Drive
Love Musical Theatre? Love Kids? Love making a big impact? Then Support Showtime Theatre Company's mission to inspire, train and grow a community of artists, leaders and difference makers. Showtime Theatre Company is an award-winning theatre company serving York County and surrounding areas. Become a Showtime Theatre Company Patron of the Arts today and help us grow and reach more people, building a greater and stronger community through the arts. As a 501 c3 charity, Showtime Theatre Company funds our mainstage productions with ticket sales, donations, grants and Patron memberships. Showtime Theatre Company Patrons help to fund our venue rentals, rights and royalties for our shows, costumes, and sets, and much more. Consider joining our Patron family through our current membership drive for Season 10. All 2024 Patron Members will receive the benefits below, plus early access to ticket sales when assigned seating is applicable, access to a yearly Patron Member / Board Member meeting to discuss company achievements, goals, hurdles and events, as well as a chance to help influence decisions on future production choices. ​Please select from your Patron Membership level below...
Learn More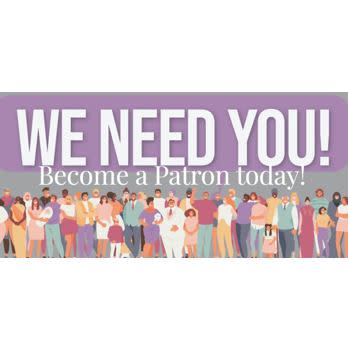 Season 10 Wish List
Showtime Theatre Company is a non-profit educational theatre company supported by donations and ticket sales. Please consider supporting our productions by purchasing a wishlist item below.
Learn More
Finding Nemo Jr.
Feb 08 - Feb 11, 2024
Lion King Jr.
Apr 18 - Apr 21, 2024
42nd Street
Jul 12 - Jul 20, 2024