About
Once on This Island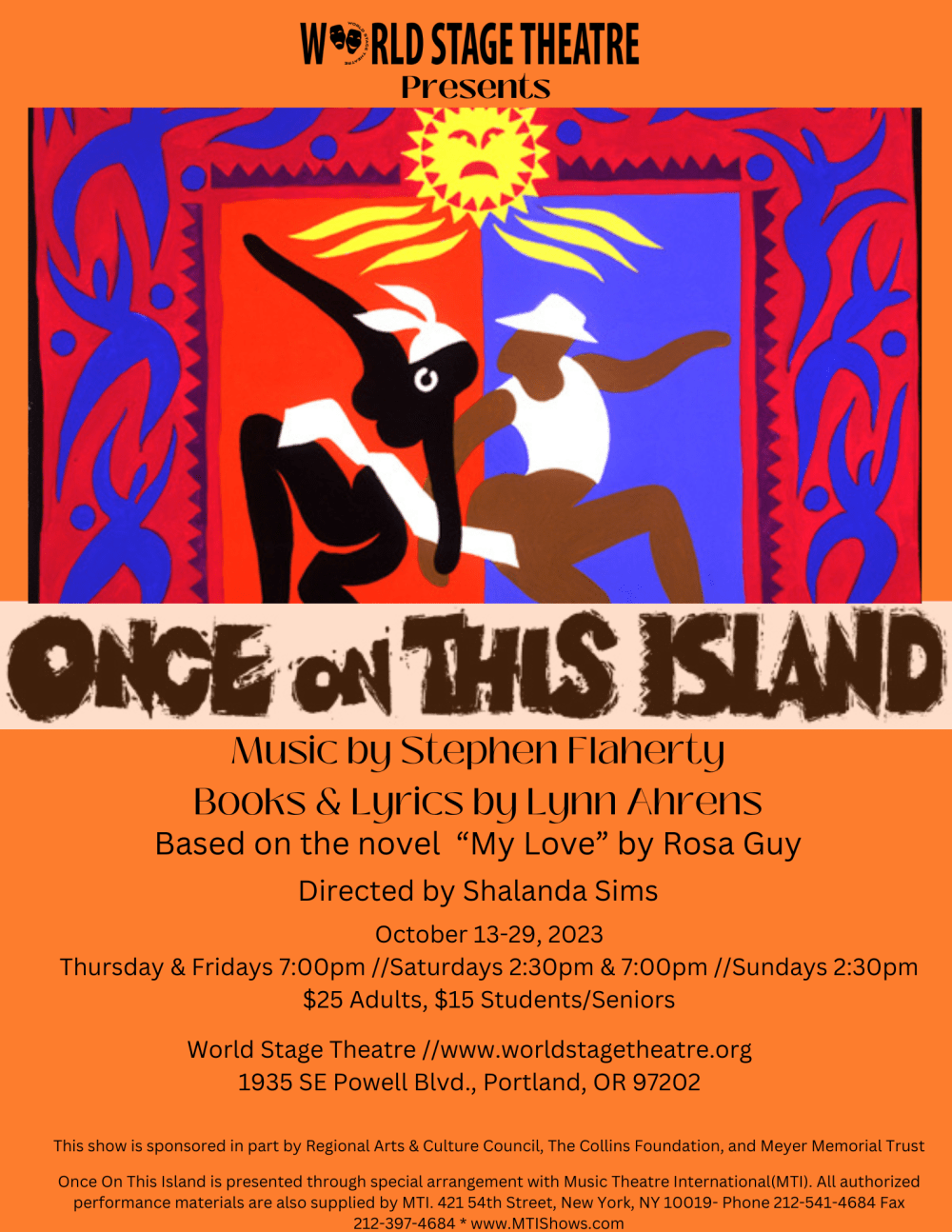 From the Tony Award-winning songwriting team of Lynn Ahrens and Stephen Flaherty (Seussical, Ragtime), comes the Olivier Award-winning Once on This Island. This highly original and theatrical Caribbean adaptation of the popular fairy tale, The Little Mermaid, garnered eight Tony nominations for its Broadway run, including Best Musical, Book, and Score.
Ti Moune, a peasant girl, rescues a wealthy boy from the other side of the island, Daniel, with whom she falls in love. Unbeknownst to Ti Moune, the pompous gods who preside over the island make a bet with one another over which is stronger, love or death, the stakes being Ti Moune's life. When she pursues Daniel, who has returned to his people, Ti Moune is shunned because of her lowly status. Her determination and capacity to love, though, is not enough to win Daniel's heart, and Ti Moune pays the ultimate price. Still, the gods turn Ti Moune into a tree that grows so strong and so tall, it breaks the wall that separates the societies and ultimately unites them.
World Stage Theatre
World Stage Theatre is a multi-cultural, intergenerational organization committed to creating a culture where imagination, exploration, creativity, growth, and joy thrive and uses multidisciplinary art forms as a vehicle to educate, celebrate, and uplift diverse voices while building bridges of unity to disband isms.