Drop Dead! Creative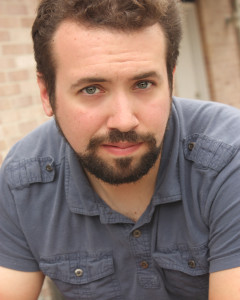 Director
Matt Masiello
Matt is thrilled to be a part of West Hudson Arts and Theater Company' season opener. The is Matt's third directorial project with WHAT. Previously he directed Neil Simon's Rumor's and Virtually the Last Super as part of WHAT's virtual one act festival. Matt has also appeared on the WHAT stage in NOISES OFF (Gary/Rodger), Unlucky Clover (Tim) and Almost Maine (Dave). Other acting credits include Much Ado About Nothing (Benedick), Drop Dead (Chaz Looney/Drools), Dracula (Arthur Holmwood), Loves Labour's Lost (Longaville), The Real Inspector Hound (Moon), Merry Wives of Windsor (Doctor Caius), Taming of the Shrew (Christopher Sly) and A Soldiers Play (Lt. Byrd). Other directing credits include Much Ado About Nothing with Babbling Brook Player's, Hamlet with Secret Notebook Productions, and Quite Contrary, which was a part of the Barn Theaters Summer One Act festival. Matt has a BA in Acting from Ramapo College of NJ. he is also a member of the American Fight Directors where is certified in unarmed combat, single sword, small sword, sword and shield, quarter staff and knife fighting.
Co-Stage Manager
Michelle Almeida
Michelle has been in productions with WHATCo since she got the role of Kira in Xanadu in 2012. Some of her favorites include Godspell (Celeste), 24 hour Musical: Back to the 80s, Cat in the Hat (Sally), Cinderella (Cinderella), Sleeping Beauty (Flora), Grease (Sandy), and Beauty and the Beast (Belle). She'd like to thank Jim, Brandi, and Brooke for teaching her everything she knows about Stage Managing and for having faith in her leadership. Love to my family for their support and to the cast for their incredible hard work. A big THANK YOU to all of you for supporting this theater, enjoy the show!
Stage Manager
Ed Shea
This is Ed's 14th W.H.A.T. production, having previously been in A Christmas Story (The Old Man), A Funny Thing Happened On The Way To The Forum (Hysterium), A Fairy Tale Christmas (Philip Charming), The Jungle Book (Father Wolf), Noises Off (Tim Allgood), Unlucky Clovers (Gary Van Horten), The Stinky Cheeseman and other Fairly Stupid Tales (Foxy Loxy), Momma Mia (Bill Austin) and two productions of Old Time Radio. Ed also served as Stage Manager for the October 2019 production of Monster Princess Tales as well as playing the role of Monster Frank and providing the voice for Jack the Pumpkin. Ed's most recent roles were last Spring in Bridesmaids Murders (Uncle Howie) and Almost Maine (Chad). He's delighted to be working with Director Matt Masiello and the talented cast in Drop Dead and excited to be co Stage Manager with Michelle Almedia. You can next see Ed on stage in March 2023 in Trivia Night Murder written and directed by Allyssa Hynes. Thanks to our audience for their continued support of W.H.A.T. and our productions and hope they enjoy our new stage home at Holy Cross School!
Lighting Design
Brooke Gorsica
Hailing from Yorktown Virginia, Brooke Gorsica is a digital content designer local to metropolitan New Jersey. Brooke Gorsica achieved her Bachelor of Arts at George Mason University (Fairfax VA) in 2019 with a double minor in Film and Media Studies & Event Technology. She most recently directed 'Almost Maine' with WHATco and is currently serving on the board of directors for WHATco. Some of her previous lighting design credits include, 'The Last Pastrami Sandwich' (Apricot Sky), 'Rumors' (WHATco), 'Nobody Dies on Friday' (Conscience Drama Directive), 'The Seagull' (The Wheel Theatre Co), 'Really Really' (The Mason Players). To view her creative portfolio and learn more, please visit brookegorsica.com. She'd like to shout out Brandi, Jim, Keith, Michelle and Will for the amount of love and support they've poured into opening this new space for WHATco. She'd also like to shout out the countless volunteers that helped open this space up for shows to come. It takes a village!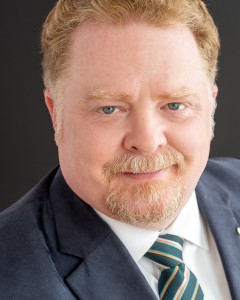 Sound Design
Jim Miller
Jim has done sound design for multiple WHATCo shows including Bridesmaid Murder, Vintage Hitchcock: A Live Radio Play, and Yes, Virginia, There is a Santa Claus. He also provides sound reinforcement for WHATCo's live events and singalongs. Jim studied audio engineering and recording at the Institute of Audio Research in New York City. Jim is thrilled to work on Drop Dead! with this outstanding cast and crew and to have helped assemble the technical needs for WHATCo's new space in Harrison.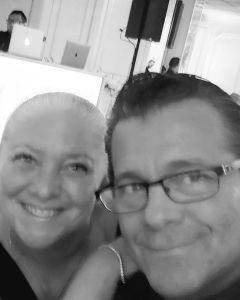 Set Construction Dynamic Duo!
John & Paula Reyes
Paula and John have been involved with WHATCO since it's inception 12 years ago. Whether it has been on stage, back stage or building and creating sets. 10 productions in all. :The Cat In the Hat, Nunsense, Stewart Little, Godspell and Cinderella to mention only a few. They are so excited and honored to be involved with the first production at the company's new location and are looking forward to a bright future. "Break a leg" to the cast and crew of Drop Dead.
Assistant Set Construction
Tommy Vinacco
Tommy is a resident of Harrison and a junior at Harrison High School. He is active in Boy Scouts in Kearny as a Star Scout and Senior Patrol Leader and recently attended National Youth Leadership Training. Tommy is a member of The Kingdom Builders Youth Group in Holy Cross Church where he also is an altar server. He is also on Harrison Highschool's varsity bowling team and member of the Drama Club. In his time with the drama club, Tommy operated the sound board for their production of The Apple Tree in April 2022 and will be working the sound board for the upcoming production of School House Rock Live. As a part of his Junior class curriculum, Tommy is enrolled in theatre and set design class. Tommy has previously worked with WHATCo as an on-stage foley artist for Vintage Hitchcock, and stage crew for Yes, Virginia! There is a Santa Claus.
Master Electrician/Technical Advisor
Keith Raulerson
He has worked with the talent of Nutley Little Theater, Studio Players Theater, Apricot Sky Productions, and was nominated for a NJACT Perry Award for his work with Teaneck New Theater. He is proud to be joining WHATCo for the first time to help create a memorable atmosphere with such a talented team.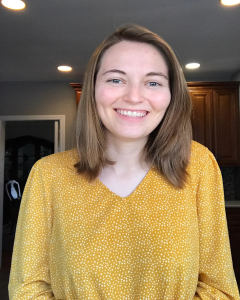 Stage Crew
Jillian Fitzpatrick
Jillian (Stage Crew) has appeared in local productions of Disney's Hercules as Pain, Teen Drama and WHATCo's production of The Addams Family Musical, Hairspray as the Matron, and in the play "Promedy" as Professor Mustashay. Recently, she's worked as a background actor in New York and New Jersey, and will be appearing in the Amazon series The Marvelous Mrs. Maisel as a "dog walker" with her dog Brady. She also walks dogs.
Drop Dead! first opened at The Cort Theatre in Los Angeles, California, on August 16, 1991, starring Adrienne Barbeau ("Grease, "Maude"), Rose Marie ("Dick Van Dyke Show"), Barney Martin ("Seinfeld"), Craig Bierko ("Unreal"), Donny Most ("Happy Days"), Billy Van Zandt, and Jane Milmore. It was produced by Mitch Nedick and Edward P. Vogels. It was directed by author Billy Van Zandt.