About
Alarm Will Sound
Hailed as "one of the most vital and original ensembles on the American Music scene" by The New York Times, Alarm Will Sound will perform Irish composer Donnacha Dennehy's new evening-length work, Land of Winter. The title of the work comes from the Latin name for Ireland, Hibernia, which translates as "land of winter." This exciting new work will explore the play between light and time as they relate to the seasons of the year.
Alarm Will Sound premiered Land of Winter in 2022 at Beethovenfest Bonn in Bonn, Germany.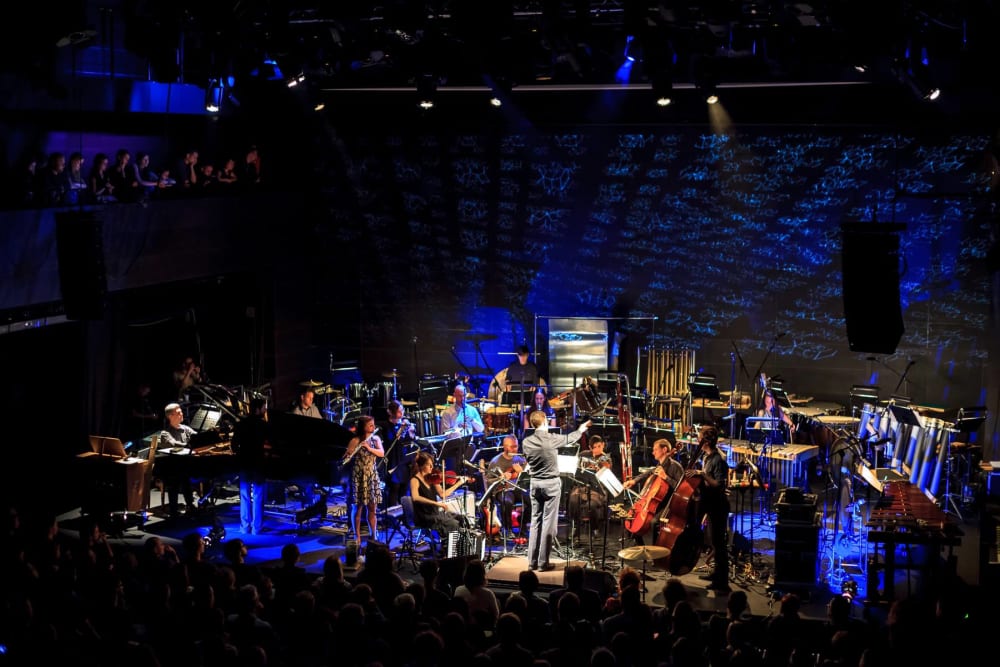 Webster University Department of Music
Welcome to the Department of Music's 2023–24 concert season. We are widely known for distinctive programs that combine outstanding academic and performance experiences within a broad, challenging educational environment. For more information about upcoming performances and up-to-date information on all Department of Music offerings, please visit webster.edu/music.