About
No Pants in Tucson
In the new subversive comedy, "No Pants in Tucson," The Anthropologists' draw upon blatantly bigoted state laws from the 19th and 20th centuries that made it illegal for women to wear pants in public. With a creative and producing team of women, non-binary, and transgender artists, they excavate historical newspaper articles, legal text, and photographic archives to unmask the real lives impacted by these archaic laws.
Devised by: The Anthropologists
Director/Script: Melissa Moschitto
Lead Deviser/Actor: Mariah Freda
Ensemble: April J. Barber, Mariah Freda, Kian J. Johnson, Marissa Joyce Stamps
Production Dramaturgy: Linnea Valdivia
Visual Design: Irina Kuraeva
Lighting Design: Moneé Stamp
Sound Design: Erica Huang
Production Manager: Jessica Nekritz
Stage Manager: Megan Dechaine
Assistant Stage Manager / Covid Compliance Supervisor: Bailey Wilson
Marketing & Audience Outreach Coordinator: Megan McCormick
Dramaturgy Consultant: Lynde Rosario
Dramaturgical Assistant: Myjoycia Cezar
Line Producer: Lucy Yezulinas
Consultant: Reb Robertson
Programming: Tiffany McCue
Press: PM2 Entertainment
ASL Interpretation provided by Inclusive Communication Services
In addition to our live performance, check out "NO PANTS DIGITAL"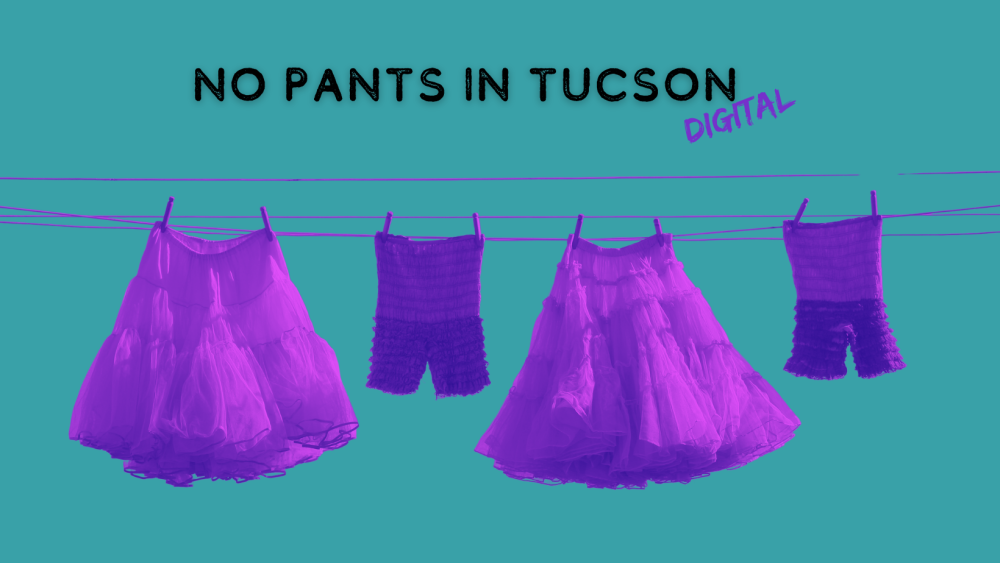 The Anthropologists
The Anthropologists is dedicated to the creation of investigative theatre that physicalizes research to interrogate a cultural issue, while nurturing intimate community and audience relationships. The Anthropologists create original, ensemble-devised theatre inspired by found text, source material and cultural artifacts, guided by rigorous dramaturgy. Their movement-based training is inspired by Viewpoints, Biomechanics, Tectonic Theatre Company, Liz Lerman and Doug Varone along with other techniques and visionary teachers.
"No Pants in Tucson" is made possible in part with public funds from Creative Engagement, supported by the New York City Department of Cultural Affairs in partnership with the City Council and administered by LMCC. With support from: The NYC Women's Fund for Media, Music, and Theatre by the City of New York Mayor's Office of Media and Entertainment in association with The New York Foundation for the Arts. This project is also made possible by the New York State Council on the Arts (NYSCA) with the support of Governor Andrew M. Cuomo and the New York State Legislature. Funding has also been made possible by the Puffin Foundation.