About
Hotel Berry
Synopsis
"By 1912 Athens' only Black business owners, Edward and Mattie Berry, have established one of the finest hotels in Ohio, with visitors from all over the country. When former president and now presidential candidate Theodore Roosevelt decides to stay at the hotel, a potential moment of pride and joy unleashes scandal and political upheaval."
Hotel Berry Playwright Interview
Recently, we had the opportunity to speak with playwright Jacqueline E. Lawton about her play, Hotel Berry. We spoke about her writing process, what drew her to theatre, and the inspiration for this beautiful new play. Please enjoy our interview.
Why did you decide to get into theatre? Was there someone or a particular show that inspired you?
JACQUELINE E. LAWTON: My mother inspired my love of the theatre! She loves MGM movie musicals. My childhood was filled with the work of amazing artists like Dorothy Dandridge, Lena Horne. Ethel Waters, Judy Garland, Gene Kelly, Debbie Reynolds, Fred Astaire, Ginger Rogers, Bing Crosby, and Danny Kaye. I'd watched these movies over and over, and dreamed of one day becoming a performer. In college and graduate school at the University of Texas at Austin, I studied theater, playwriting, solo performance, performance studies and screenwriting. I was also a part of The Austin Project, a writing group comprised of women artists, activists, and scholars led by Sharon Bridgforth and Omi Olomo Osun. It was a deeply profound and lasting experience that taught me how theater could be used as a powerful tool for social justice.
How do you balance your work as playwright, dramaturg, teaching artist, and racial equity facilitator?
JL: Honestly, I had to learn to say "no," and it wasn't easy, but it was necessary. I'm focused and disciplined, so I stick to a schedule. I'm also ambitious and determined. I want to be a good playwright who writes beautiful plays. I want to be a great dramaturg who helps playwrights tell the story that's in their heart and serves the production with solid research and analysis. I want to be an excellent teacher, who instills a quest for knowledge and a curiosity for what is new and different. And I want to help the theatre industry become a just and equitable field. It helps that my parents instilled in me a very high work ethic. If my name is on it, it's going to be my best work. This is where learning how to say "no" really came in handy. If I take on too much, then I won't be able to do my best work.
What inspired you to write Hotel Berry?
JL: In the Spring of 2019, I was a guest respondent at OU's New Play Festival. I enjoyed meeting and speaking with students, staff, and faculty. At the same time, I had been in conversation with Rachel Cornish about a new project that Tantrum Theater was working on in collaboration with the Mt. Zion Baptist Church Preservation Society. They were planning to commission a playwright to help tell the story of Black Athens. I was given a research packet that included a brief history of Athens, and focused on the Black Migration, major historical events, several important people, and the historic buildings and landmarks. It was thrilling to discover the rich, wonderful, and unique history of this community. I learned about the Hotel Berry in that research packet and was immediately drawn to the story of Edward and Mattie Berry. I loved their partnership. They worked so hard and faced a great many adversities, but they stayed in Athens and built this wonderful hotel. They provided an income and livelihood for so many people. I knew that the story of these two remarkable people would make for a great play!
What do you hope audiences walk away thinking about after experiencing the play?
JL: Oh, I have so many hopes for this play! I hope that audiences walk away with a greater appreciation for the contributions of Black Americans and the work that the Mt. Zion Baptist Church Preservation Society is doing. I also hope they leave curious to learn more about the city and their own families. I hope that they will start to learn about the stories of their ancestors. I hope that they get more involved in local and state politics and help protect the right to vote and free and fair elections. Of course, I hope that they enjoy the play!!! It's been such an honor to have received this commission and work directly with the Athens community to help tell their story.
What's next for you as a playwright and dramaturg? Where can we follow your work?
JL: This is a very busy season for me! Seattle Children's Theatre will be producing my adaption of The Wonderful Wizard of Oz in the spring. Elon University Performing Arts will be mounting a workshop production of my play, The Inferior Sex this winter. This will be followed by a production at Trinity Repertory Company. As a dramaturg, I'll be making my Broadway debut with Doug Wright's beautiful new play, "Good Night, Oscar." You can always follow me at my website: www.jacquelinelawton.com
Hotel Berry Director's Interview
Recently, we had the opportunity to speak with director JaMeeka Holloway about her work on, Hotel Berry. We spoke about what drew her to theatre, her vision for the play, and what excited her about being involved with this project. Please enjoy our interview.
To begin, can you tell me why you decided to get into theater? Was there someone or a particular show that inspired you?
JAMEEKA HOLLOWAY: Before I could remember, I was drawn to people and to stories. With my cousins, I learned how to use my imagination and to be adventurous - none of our homes were luxurious, but we were innovative, so we could entertain ourselves for hours. We built forts out of blankets and acted out our perceptions of adult life; for fun, we would take on the characteristics and mimic adults we knew. Just like the adults in our lives, we became experts at resourcing something out of very little. Since my adolescence, I recall being very perplexed by the complex nature of humans, and the curiosity began with the adults in my family. The dynamics of their relationships/interactions - the different tactics used to pursue their wants and needs (from each other and their children) and how they varied based on circumstance or who was in the room; and how completely transformed one could be after buying new outfits and taking a trip to the Beauty World, barbershop or salon. My upbringing taught me the ability to see the value/imagine art out of/in everyone/thing. It's given me a unique vantage point from which I hope others can also access and relate to Theatre, acting, and dramatic structure.
What excited you about directing Tantrum Theater's production of Hotel Berry? What made you say yes?
JH: When I was approached about this play, I had just been doing research on my maternal family history. Just days before Jacqueline and Tantrum reached out to me, I found an article about my great Uncle, Joseph Joe Cameron (b. 1903), who turned out, like Mr. Berry, to be a renowned chef in his community. It was such an evocative find for me and led me to much introspection about the resounding number of Black stories still yet to be found, brought to light, and introduced to larger audiences. Within the play, lots of references are made to the esteemed culinary expertise of The Berrys, stimulating much recall of what I had just learned of my Uncle. The stars felt aligned, and I knew this was the storytelling journey my ancestor wanted me to be on.
If there is one thing you want audiences to walk away feeling after experiencing Hotel Berry, what would that be?
JH: I hope the city of Athens feels proud when they leave the theatre. I desire them to walk away feeling we represented their history authentically, with humanity, attentiveness, thoughtfulness, and care. Additionally, I want us to incite a collective reflection on the significance of historically and contemporary Black businesses and business owners in communities. Support Black businesses, y'all!
Where can we follow your work? Are there people you'd like to thank?
JH: Keep up with me via my website www.jdhdirectedit.com, and yes, I'd like to thank The Mount Zion Community of Athens; this project is the result of their labors of love and commitment to having this history preserved and archived. I must thank this entire team of administrators, creatives, and technicians who have stretched themselves tremendously to meet this night. Y'all are AMAZING! And lastly, my daughter, Allyson, my mom, and my sister, for their endless support.
Tantrum Theater
Welcome to Tantrum Theater's production of Hotel Berry by Jacqueline E. Lawton*. This play germinated as an idea four years ago for Tantrum to commission a play, which developed into a focus on the historic Black community of Athens, and solidified in a collaborative community partnership with Mt. Zion Baptist Church Preservation Society, and particularly board members Dr. Trevellya Ford-Ahmed and Ada Woodson. "Tee" and Ada have been a treasure trove of knowledge, folklore, and support throughout the process, for which we are so very grateful.
Josh Coy recognized the potential of the project and we applied for and were awarded Tantrum's first National Endowment for the Arts grant for the commission of this play! Playwright Jacqueline E. Lawton, who had previously served as a mentor to the Seabury Quinn Playwrights' Festival, agreed to take on the commission and began the exploration into Athens' history with Tee and Ada. Within a few meetings, Jacqueline found her topic; Edward and Mattie Berry and the hotel they built and ran on Court Street for many years.
As you will see, Jacqueline mined Athens' rich history and created a play teeming with life, song and dance, full of the hustle and bustle the uptown hotel was known for, as well as the struggles of racism in the early 20th Century that even the most successful Black entrepreneurs faced daily. In addition to the Berrys, other prominent local historical figures include Andrew Jackson Davison and wife Eliza Davidson, both of whom were born into slavery and went on to achieve incredible accomplishments in their lifetimes, as well as former President Theodore Roosevelt back on the campaign trail once again, and just as certain of his chances for a third time. Jacqueline's goal was to create a play about black joy and vibrant with life, and we believe she has been successful in providing our community a story to be proud of and that will encourage discussion long after the curtain closes.
To bring this play to life, we are honored to welcome JaMeeka Holloway* as Director. JaMeeka is s supported by a creative team of Tantrum professional guest artists (*) faculty and students: Natalie Mathis*, Stage Manager, David Russell, Scenic Designer (and Head of the Production, Design and Technology program), Sabrina Bianca Guillaume*, Costume Designer, alumnus Lisa Grande, Costume Coordinator, Jerrilynn Lanier Duckworth*, Hair and Wig Specialist, graduate student Madeleine Hebert, Lighting Designer, member of Dance faculty Travis Gatling, Choreographer, SOT alumnus, Sharath Patel*, Sound Designer, Melissa Brobeck*, Music Director, and graduate students Luis Silva, Technical Director, alumnus Jacob Brown, Scenic Artist, and Duck Bracey, Props Artisan. Aluma Lauryn Glenn* playing Eliza Brown Davison, and faculty members Ally Poole, playing Mattie Berry, and Brian Evans, playing Theodore Roosevelt, head up a cast of multi-talented graduate and undergraduate students.
After working for several years, we are now able to offer a modern ticketing system to allow patrons to choose their own seats. We know it was a long time coming, but we are grateful that we've finally achieved this goal!
Other current Tantrum projects underway this season include an Ohio Humanities funded Black history podcast series from the Andrew Jackson Davidson Club of Athens Middle School, and a second installment of Stories of Covid-19 from Athens County Ohio from Charles Smith.
Next up this season is CARRIE, The Musical, offering a fresh look at this classic Stephen King story, which will be performed in March.
Ongoing pandemic issues have not deterred Tantrum's educational outreach, which continues to grow and engage students of all ages in the region with workshops and school visits. Check www.ohio.edu/fine-arts/tantrum-theater/education for upcoming offerings.
We look forward to continuing opportunities for conversation, collaboration, and inspiration.
Thank you for joining us!

Michael Lincoln Josh Coy
Artistic Director Producing Director
FOR YOUR INFORMATION
Tantrum Theater is proud to have the support from the following sponsors, without whose support, this performance would not have been possible: The National Endowment for the Arts , The Ohio Arts Council, Ohio Humanities, College of Fine Arts Community Fund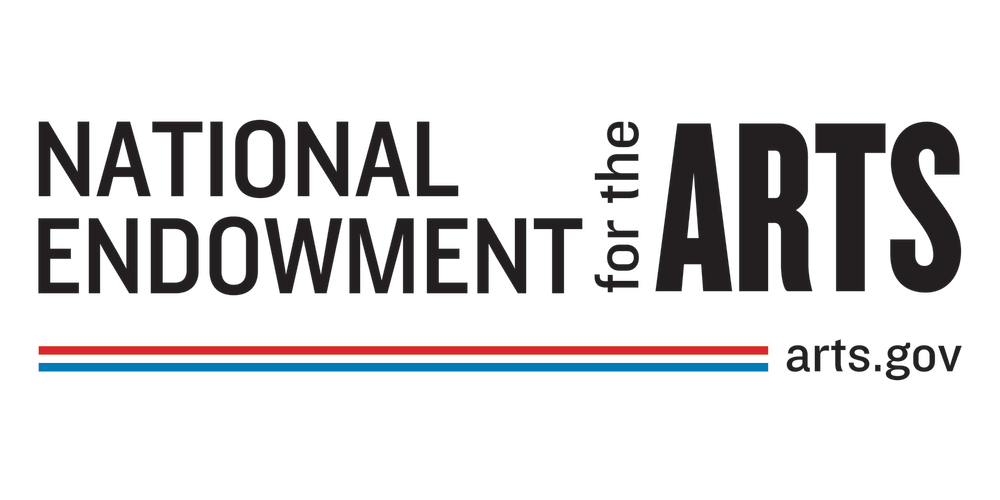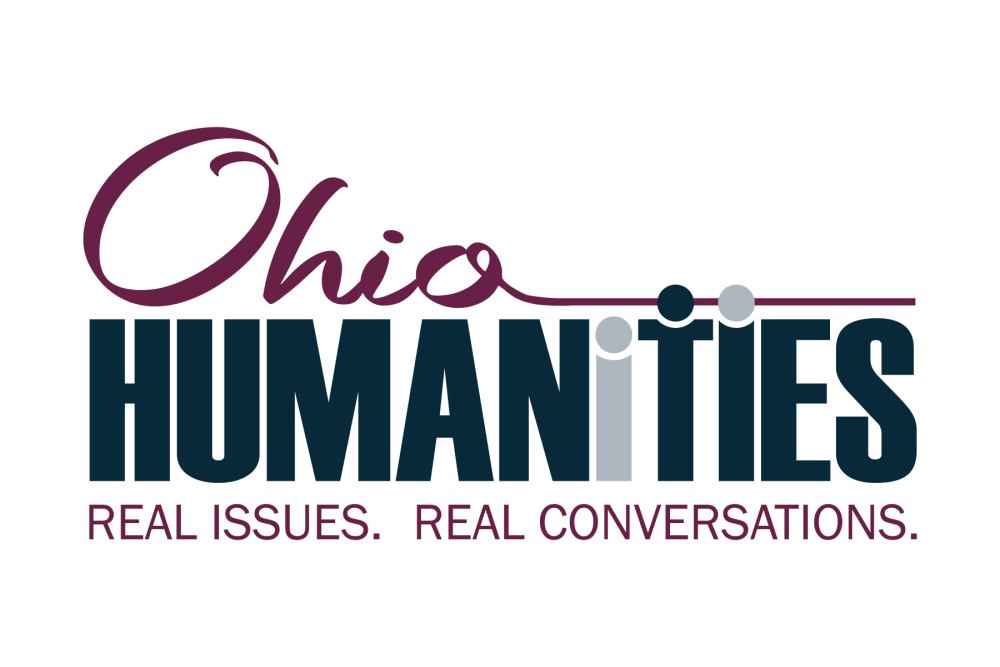 HOW TO REACH US
Tantrum Theater
19 South College Street
1 Ohio University
Athens, Ohio 45701
740.593.4818
Email: [email protected]
FIRE NOTICE
Illuminated signs above each door indicate
emergency exits. Please check for the nearest
exit. In the event of an emergency, you will be
notified by theater personnel and assisted in
the evacuation of the building.
SEATING POLICY
Everyone must have a ticket. Sorry, no
children in arms or on laps. Patrons who
leave the theater during the performance
will be reseated at the discretion of house
management. Those who become disruptive
will be asked to leave the theater.
ACCESSIBILITY SERVICES
The Forum Theater in the RTV Building is
fully accessible to those with mobility issues.
When booking tickets, please let our Box
Office know if you require a ticket that will
accommodate a wheelchair. Please call Ledger
Free, Director of Audience Services, at 917-
733-0081 if you need any assistance during
your visit. We are here to help you!