Symphony of Sweets (Spring 2022 Recital) Creative
Owner/Head Instructor
Miss Katrina Kaplin
Award winning choreographer, Certified Dance Masters of America & Clogging Instructor with around 20 years teaching & 30 years performing experience, working as a school nurse & health teacher.
Ballet, Jazz, Stretch, & Tap '21-22
Kathy Rudyj-Coon:
Dance Masters of America Member, with experience owning Dance 22 over 25 years, teaching about 50 years, & students on Broadway, professional dance companies, & So You Think You Can Dance.
Musical Theatre & Tap '21-22
Miss Margaret Youngman
Dance Masters of America and Zumba certified instructor who has been teaching for over 40 years, is a dance mom, & who works as a technical associate in lab/research at U of R.
Ballet & Jazz '21-22
Miss Katie MacDonald
Miss Kathy's former student who has been dancing since she was 4, has collegiate dance education & experience, who works as a school based physical therapist for students with complex needs.
Clogging '21-22
Miss Emily Drew
Dancing since age 3 with training in tap, jazz, ballet, & African; then clogging in '04 and teaching it through Rush Henrietta Continuing Ed a few years ago; also a toddler mom & senior accountant.
Ballet & Tap '21-22
Miss Becky McGrath
A dancer with almost 30 years experience in tap, ballet, & jazz who was on her college dance team & more recently began clogging. Is also a Certified Public accountant working as a financial analyst.
Parent Liaison/General Helper '21-22
Miss Katie Muratore
ance Mom since year 1 who helped some in 2020 & now helps with emails, events, newsletters, & summer camps...you name it!
Office/Cleaning Helper '21-22
Miss Mackie Wood
Dancer with extensive theatre experience on stage & off who helps with studio maintenance & office tasks.
Student Teaching Assistants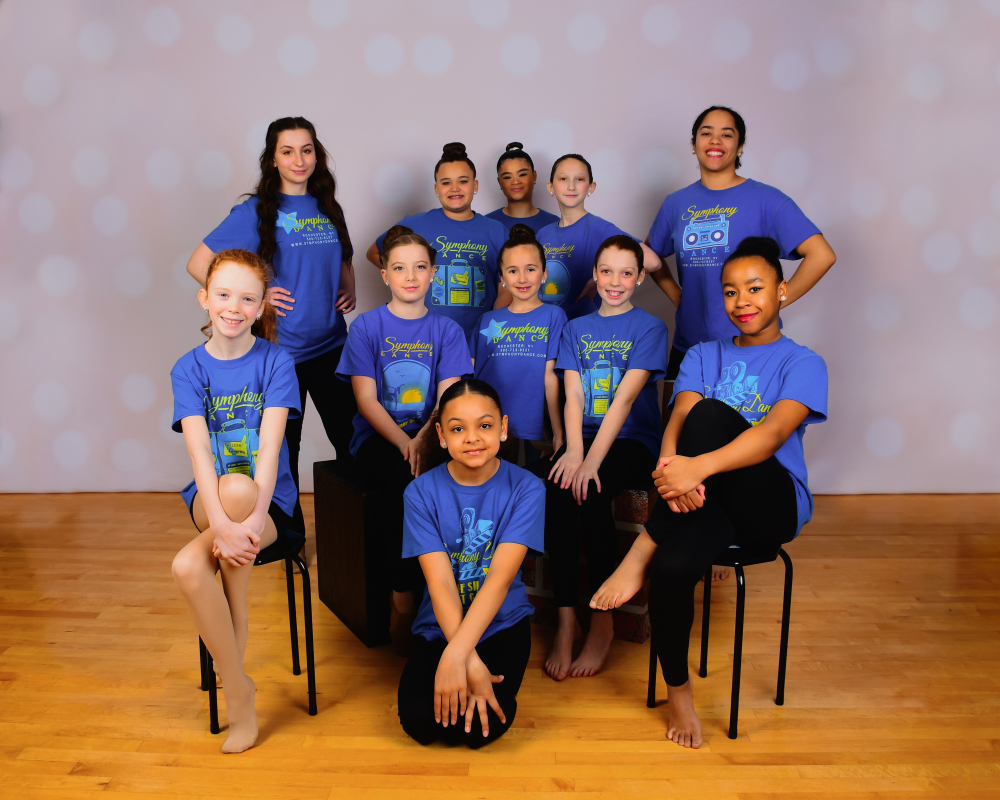 Back- Emma Gardinier, Anna Ortiz, Brianna Rodriguez, Emma Herman, Sara Mason
Middle- Madelyn Phillips, Giulia Muratore, Sophie Bolton
Front- Genevieve Hershel, Irene Eades, Sarai Reid