About
Annie Jr.
Annie Jr. is a musical theatre production. Purple Cast is comprised of actors in 1st-8th grades. Silver Cast is comprised of actors in 6-10th grades. Our Family Cast actors include parents and kids in grades K-7. Doors will open for seating 15 min. prior to show start time. Our performance is approximately 1 hour and 15 minutes long, including an intermission halfway through the show. Elision Playhouse has limited parking for audience members. If the parking lot is full, you may park along Brunswick Avenue behind the back entrance of the parking lot or other street parking (please note street signs). You may also park at Brunswick United Methodist Church. Please allow extra time to find parking.
**If you need handicapped accessible seating, please arrive at least 20 minutes prior to show time and alert a volunteer or staff member so we can get your party seated early.**
Roses and other merchandise will be available for sale. Payments accepted are cash or Venmo payment on your own personal device. Card payments will not be accepted. Video recording the production is strictly prohibited due to copyright. DVD's of the show will be available for cast families to purchase once performances are over.
There will not be concessions sold
Annie Jr.~ Based on the popular comic strip and adapted from the Tony Award-winning Best Musical, with a beloved book and score by Tony Award winners, Thomas Meehan, Charles Strouse and Martin Charnin, Annie JR. features everyone's favorite little redhead in her very first adventure.
With equal measures of pluck and positivity, little orphan Annie charms everyone's hearts despite a next-to-nothing start in 1930s New York City. Annie is determined to find the parents who abandoned her years ago on the doorstep of an orphanage run by the cruel Miss Hannigan. Annie eventually foils Miss Hannigan's evil machinations, finding a new home and family in billionaire Oliver Warbucks, his personal secretary, Grace Farrell, and a lovable mutt named Sandy.

Book by Thomas Meehan Music by Charles Strause Lyrics by Martin Charnin
Original Broadway Production Directed by Martin Charnin
Based on "Little Orphan Annie"® By Permission of Tribune Contenct Agency, LLC.
Annie JR. is presented through special arrangement with and all authorized materials are supplied by Music Theatre International 421 West 54th Street, New York, NY, (212) 541-4684, mtishows.com.
Shooting Starz Productions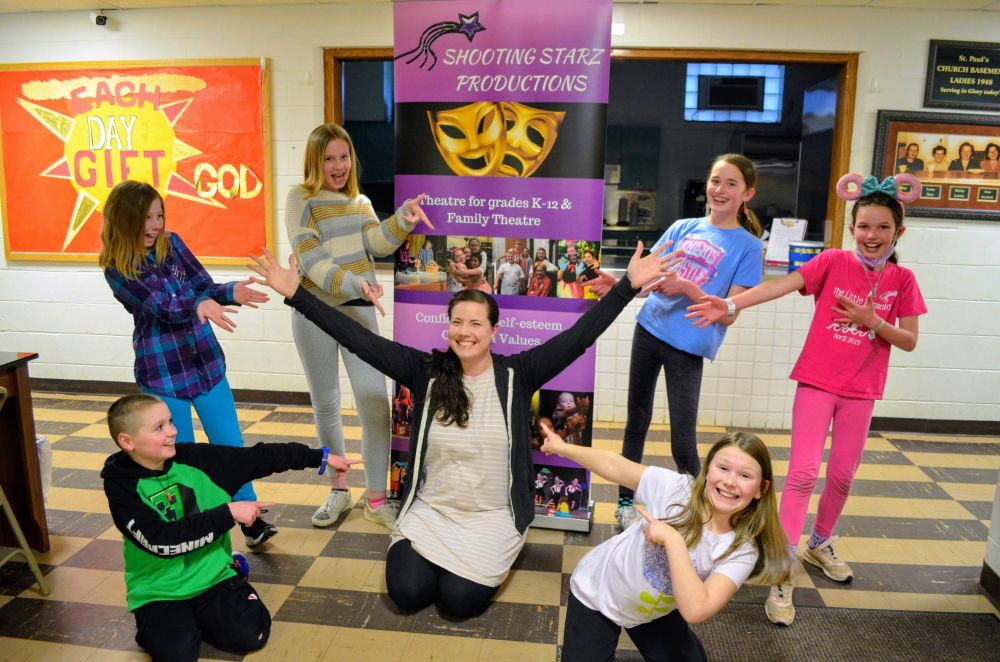 Shooting Starz Productions is a Christian company. We encourage growth in confidence and self-esteem in a humble way. We pray before each rehearsal and performance. We believe that Jesus has given each actor the talents they exhibit. We welcome families of all belief types to participate in our programs. Encouragement used during rehearsals may come from Bible verses from the Old or New Testament or the fruits of the Holy Spirit.
There are no ensembles or choruses in our shows! Shooting Starz has small cast sizes where every actor is noticed! All cast members have a speaking role and/or singing solo and perform in multiple musical numbers and/or scenes. All actors are stars with Shooting Starz!
We believe that children of all abilities and talents should have the opportunity to participate in a production. Our productions are based on a first come, first serve registration, not an audition. Our dance moves, costumes, content of the musicals, etc. is family friendly.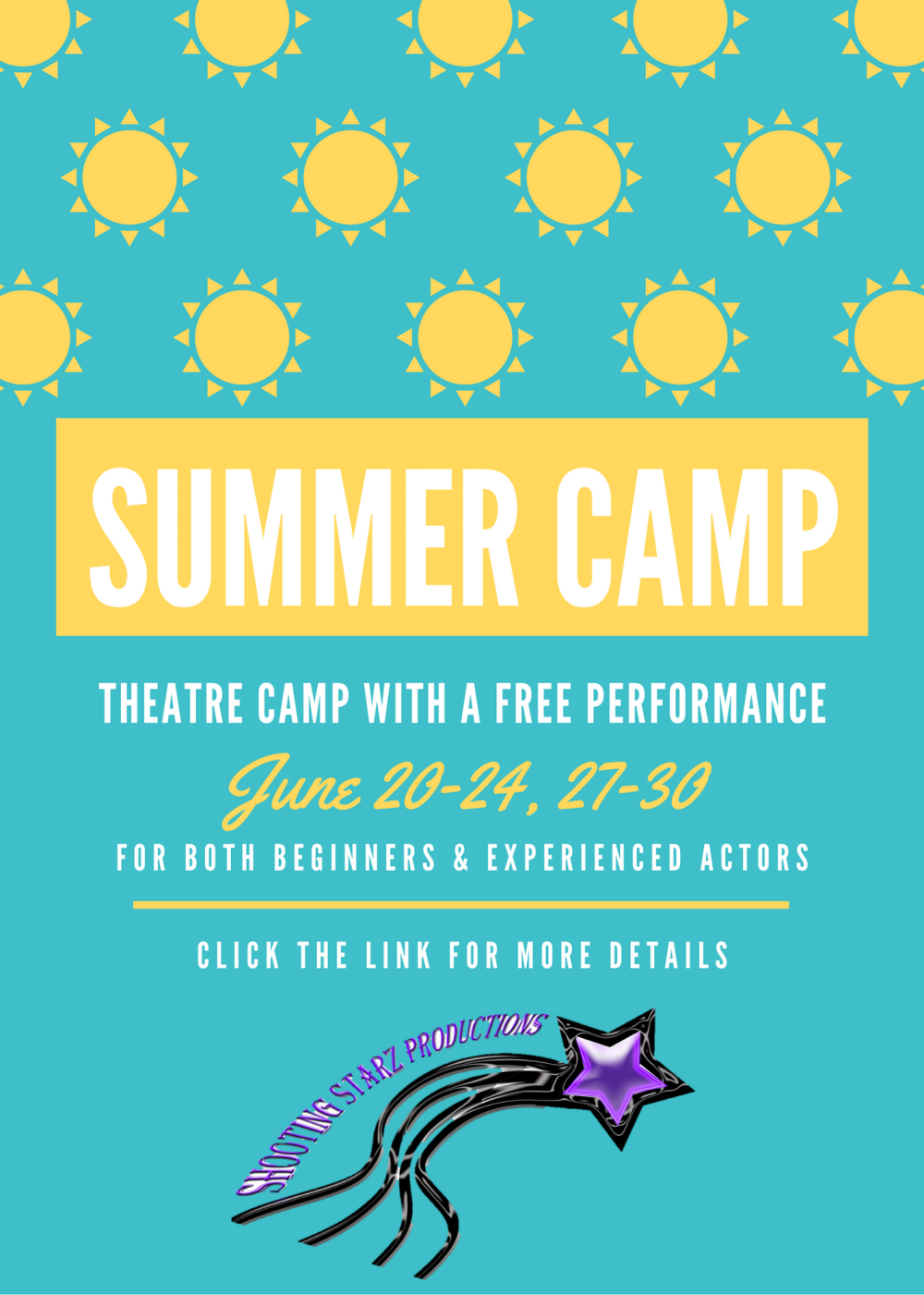 We have openings for our Summer Theatre Camp for those going into K-7th grades next school year. Register here https://ssptheatre.org/Summer-Camp-2022.php
Contact Steph to be added to our email list [email protected]