Mozart Le Nozze di Figaro Performers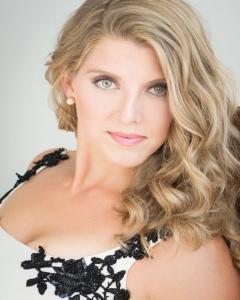 Elizabeth Moran
(Countess Almaviva)
Ms. Moran has received international praise for her "brilliant coloratura" (Opera Magazine), "moving and expressive" performances (Echo), and "vocal acrobatics and élan." (Bangkok Post). With a growing international career in the classical world, she has taken the stage in Europe, Asia and the United States, with her 2019 debuts in Europe and Asia earning her international acclaim. Most recently, Ms. Moran appeared in concert with ISV in Philadelphia (April 2021) and at the European Music Institute in Vienna (July 2021) under the direction of Maestro Francisco Araiza. Other recent engagements include concert tours with the Jenaer Philharmonie and Maestro Enrico Delamboye in January 2020 as well as appearances with the Bergische Symphoniker. In summer of 2019, Ms. Moran appeared as The Parrot in the world premiere of internationally acclaimed composer Somtow Sucharitkul's "Mahosot: Architect of Dreams" with Maestro Trisdee na Patalung of Opera Siam (Bangkok). Mahosot is the seventh installment in Sucharitkul's masterpiece "Ten Lives of the Buddha," which Opera Now has described as "the largest classical music work of all time." Recognized by Opera Magazine (London) as a "standout," Ms. Moran was praised for "her brilliant coloratura work." Ms. Moran opened the 2019 season with Staatstheater Darmstadt under the direction of Maestro Ruth Reinhardt, thrilling audiences in her European debut. A lover of jazz and modern international music, Ms. Moran is also quickly capturing attention with her "soulful vocals" and "natural use of colors and technical abilities." She appears regularly at some of New York City's most iconic venues and will be releasing a collaborative album in the fall of 2022 with jazz guitarist/composer Robert Nuovo, produced by Vibromonk Studios.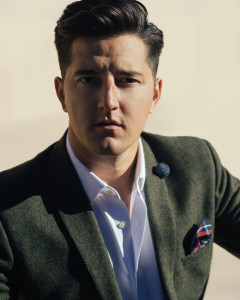 Ivan Conrad
(Count Almaviva)
Ivan Conrad is a commanding actor with a powerfully cutting, yet artistically versatile voice. Of over 75 roles performed across a dozen European cities in Italy, Germany and Greece, and in more than 30 of the United States, highlights of Conrad's career include the title-roles DER FLIEGENDE HOLLÄNDER, DER KAISER VON ATLANTIS, and GIANNI SCHICCHI; both Figaro and Il Conte LE NOZZE DI FIGARO; Scarpia TOSCA, Amonasro AÏDA; Escamillo, Dancaïro, and Zuniga CARMEN; Marcello, Schaunard, and Colline LA BOHÈME, Monterone, Marullo and Ceprano RIGOLETTO; and Silvio I PAGLIACCI. Conrad is currently preparing Germont and Barone LA TRAVIATA and di Cosimo IL POSTINO.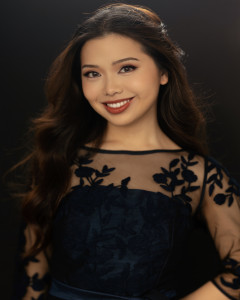 Yuxin Shou
(Susanna)
Chinese-American Soprano Yuxin Zhou currently resides in New York City where she studies with Italian-American soprano Diana Soviero and coaches with Neal Goren and Carmine Aufiero. She received her Bachelor of Arts in Music from the University of Oregon in 2017, studying under Dr. Esquivel. She received her Master of Music degree in Opera Performance from the Butler School of Music at the University of Texas at Austin in 2019, studying under Professor Darlene Wiley. Recent appearances include performing as Susanna in Le nozze di Figaro at Trentino Music Festival. As a member of the Butler Opera Center, she performed Adina in L'elisir d'Amore(canceled due to COVID-19), Nannetta in Falstaff, Servillia in La Clemenza di Tito, Zerlina in Don Giovanni, Flora in Turn of the Screw and served as a cover as Lucy in The Telephone. She participated in the Chicago Summer Opera in 2019 and performed as Lisette in La Rondine. Yuxin Zhou has been a finalist in the Mitch & Robin Piper Young Artist Competition, finalist in the American Virtuoso International Competition, and a Semi-finalist in Camerata Bardi International Vocal Competition. She also received the Sarah and Ernest Family Fund Endowed Presidential Scholarship in Opera from the Butler Opera Center for three years.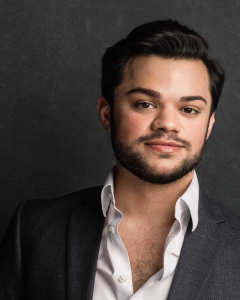 Christopher Fotis
(Figaro)
Praised as being "appealing in both voice and presence"(Oberon's Grove), Christopher Fotis has established himself as a versatile performer. In his 2019-2020 season, Fotis performs the role of Bob in Menotti's The Old Maid and The Thief and as Bobby in Kurt Weill's Mahagonny Songspiel at New York University. In the Summer of 2019, Christopher made his Carnegie Hall debut as Papageno in Mozart's Die Zauberflöte with New York Lyric Opera Theatre. He then went on to perform with Dell'Arte Opera Ensemble as Pastore in Caccini's La liberazione di Ruggiero. As an avid performer of Gilbert and Sullivan's repertoire, Mr. Fotis performed as Pish-Tush in The Mikado, covered Samuel in The Pirates of Penzance, and sang in "From London to Baltimore: A Salute to G&S" all with Young Victorian Theatre Company. Mr. Fotis received his M.M. in Vocal Performance with an Advanced Certificate in Vocal Pedagogy from New York University. During his studies, he was the recipient of the Steinhardt Music Talent Scholarship, the Jan Peerce Fellowship, and the YUNKER Scholarship. He additionally earned his B.M. in Vocal Performance from Towson University.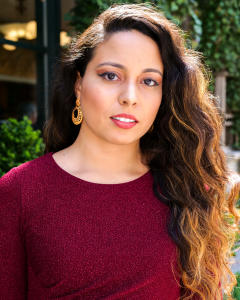 Linda Collazo
(Cherubino)
Audiences throughout the U.S. have heard Bronx-born Ecuadorian and Puerto-Rican Mezzo-Soprano Linda Collazo at venues including Carnegie Hall, the United Nations, Lincoln Center, the United Palace Theater, and Repertorio Español, as well as in theaters throughout Italy. Described as having a voice that is "elastic and luxurious…" (Ars Raving Mad), Linda's 2021-22 season has included winning an encouragement award from the Metropolitan Opera National Council Auditions New York District in 2021 and winning a grant from the Gerda Lissner Foundation Operetta & Zarzuela Division in 2022; being a Resident Artist with Opera Naples and debuting the roles of Ruth in Pirates of Penzance, Sky in Stop Bully, Dolores Dolores/Diana Dream in On The Town with Sherrill Milnes as narrator, and Old Alyce in Glory Denied; performing three solo recitals with Pablo Zinger in collaboration with the Eurasia Festival and the Bronx Arts Ensemble; covering Lola in New Camerata Opera's Production of Cavalleria Rusticana; performing as a soloist with several ensembles such as the Washington Heights Chamber Orchestra, The Grace Chorale, Arturo O'Farrill's BronX BandA, Ars Musica Chorale, and at Bargemusic with renowned bass trombonist and composer David Taylor; and debuting as Armelinde in City Lyric Opera's rendition of Viardot's Cendrillon. Throughout the 2021-22 season, Linda has also been a finalist in several competitions including the SAS Performing Arts Competition, the Roberto DeSimone Memorial Aria Competition, Canto Latino, and a semi-finalist in the Camerata Bardi International Vocal Competition. Linda is currently a full scholarship Vocal Fellow and a Renée Fleming Artist Alternate at Aspen Music Festival, where she will be covering Meg Page in Falstaff and is set to perform in several concerts at the Wheeler Opera House. In October and November 2022, she will sing the role of Cherubino in Le Nozze di Figaro and will debut as Angelina in La Cenerentola with SAS Performing Arts company in NYC.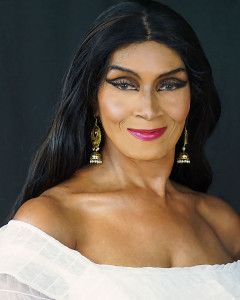 Isola Jones
(Marcellina)
Isola Jones is an American mezzo-soprano opera. She sang at the Metropolitan Opera for 16 seasons and has performed with many opera companies throughout the U.S. and abroad. Jones was born in Chicago, Illinois. She is part African American and part Cherokee, and also has European ancestry. She received her undergraduate degree at Northwestern University in Evanston, Illinois. Among her musical influences, she credits Leontyne Price. After college, she joined the Chicago Symphony Chorus and was the understudy for Yvonne Minton the Verdi Requiem in 1975. During the next two years, she sang in Der Fliegende Holländer in Chicago and in Porgy and Bess in Cleveland. She joined the Metropolitan Opera in 1977, first playing Olga in Tchaikovsky's Eugene Onegin. She sang at the Met for 16 seasons and more than 500 performances. In her first year at the Met, she sang the role of Maddalena in Rigoletto in a live telecast, and she later sang in 10 Live from the Met telecasts. She has also sung with Arizona Opera, Baltimore Opera, Calgary Opera, Chicago Lyric Opera, Cincinnati Opera, Dallas Opera, the Hungarian Opera Company, Palm Beach Opera, Seattle Opera, at the Spoleto Festival and at Kennedy Center with Washington Opera. In 1999, she joined the faculty at South Mountain Community College in Phoenix, Arizona. The title role in the opera, Guadalupe, Our Lady of the Roses, was written for Jones, who wrote one of the arias. The opera was composed by James DeMars of Arizona State University, and its recording was nominated in four categories for the 2010 Grammy Awards. She continues to perform and teach. Ms. Jones has recently completed her coursework at Arizona State University and is now Dr. Isola Jones.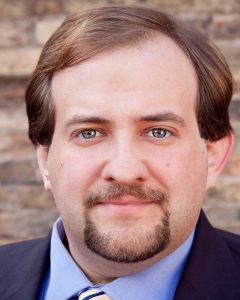 Alex Adams-Leytes
(Dr. Bartolo)
Buffo Alexander Adams-Leytes, in making his professional debut in 2013 with Pacific Opera Project, was described as "transcendental…never missing a syllable or pitch…always creating a plausible motive for his insane acrobatics" in his specialty of comic patter singing as (Rossini's) Dr. Bartolo. For several summers, he trained in Lyric Opera Studio of Weimar, Germany with European buffo Damon Nestor Ploumis, specializing in Mozartian roles. In 2014, he helped inaugurate Gulfshore Opera in Naples, FL, singing dual roles of Father and Witch in "Hansel and Gretel." In March of 2015, he made his German house debut with Theater Rudolstadt, as Dr. Cajus and Herr Reich in Nicolai's "Die Lustigen Weiber von Windsor" and later debuted Don Alfonso in "Cosi fan Tutte" with Passion Artists of Vienna. In 2016, he debuted with Miami Lyric Opera, performing Dulcamara and the Sacristan, in 2017 adding Don Magnifico in "Cenerentola" at Theater Rudolstadt and Gianni Schicchi with the Narnia Festival in Italy. He reprised his Mozart Bartolo at Theater Arnstadt in Germany in 2018, sang Benoit/Alcindoros in Arkansas and New Rochelle, NY, and appeared in the Nahant Music Festival. He later added Falke in "Fledermaus" at KurTheater in Bad Liebenstein, Germany and switched roles to sing Frank in Arnstadt and in the inaugural Opera on the Lake festival in Minnesota in 2019. Following re-opening of opera, he covered Dulcamara with Opera Maine, then sang his first Major General in "Pirates of Penzance" in Cedar Rapids before appearing with Opera Festival of Chicago as Tarabotto in the Chicago premiere of Rossini's "L'Inganno Felice" in the summer of 2022.
Juyoung Ma
(Barbarina)
Juyoung Ma is a coloratura soprano from South Korea. She most recently performed in Mozart's Die Zauberflöteas Pamina, and covered the role Laurie in Copland's The Tender Land with Chicago Summer Opera. Earlier this year, she was featured soloist in 'Gather: Islands in the sea' at the Lincoln Center for the Performing Arts. She made her operatic debut as Adina from Donizetti's L'elisir d'amore with Arte Opera in 2020. At the Mannes School of Music, she sang the role of Oscar in a scene from Un ballo in Maschera. Recently, she received first place in the Chicago International Music Competition as a Young Artist. She was also a finalist at the Century Opera Competition, and semi-finalist at the Premiere Opera Foundation International Vocal Competition, and in the NYIOP Professional Casting Audition in 2021. She participated in masterclass' at the Century Opera Program(2022), Canto Vocal Program(2021), and at the Astoria Apprentice Program(2021) in New York. She recieved her Bachelor of Music degree from Seoul National University, and is now currently studying at the Mannes School of Music in their Master's Program under Diana Soviero in New York.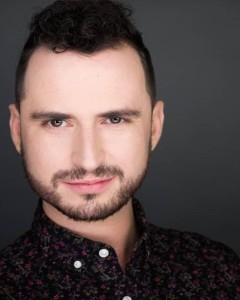 Ai Ra
(Don Basilio)
A Florida native, Ai Ra made his NYC Debut as Gastone in Lighthouse Opera's production of La Traviata, and has been active throughout the New England area with such companies as MassOpera. Prior to the pandemic, they performed Il Conte d'Almaviva in Il barbiere di Siviglia at Opera in the Ozarks, Monostatos in Landlocked Opera's Die Zauberflöte, and Don Ottavio in a virtual production of Mozart's Don Giovanni with Spotlight on Opera. Ai is a graduate of the Florida State University, where he received both a B.A. and B.S. He completed their Master of Music at the UMKC in 2020 then a Master of Science in Bioinformatics at Northeastern University this past May. Ai recently relocated to New York City to work for the Translational Immunology Center at NYU's Grossman Medical School.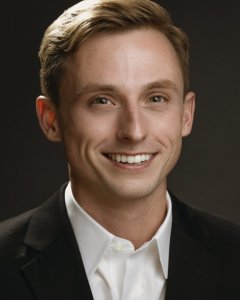 Douglas Sabo
(Don Curzio)
Tenor and teaching artist, Douglas Sabo currently spends his time between Southampton and Brooklyn, NY. He is an active performer in both opera, art song and musical theater. Most recently, Doug as sung with Lyric Weimar Studio as Monostatos, Borsa in Rigoletto with Operama and Mayor Bruckman in the Silk City with Garden State Opera. Past seasons Doug has been seen with New York Lyric Opera as The Witch in Hansel and Gretel as well as soloist in the company's Gala at Carnegie Hall, Eisenstein with Golden Rose Opera and Buzzman in Metamorphosis with Christman Opera Company. Other notable appearance have been as Prunier in Rondine with Dell'arte Opera Ensemble, Don Qujiote in Don Quijote's Death and Meta Re-Birth by Peter Evans and L'amante in Amelia al Ballo. Doug Sabo holds a Masters degree from Longy School of Music of Bard College and Bachelors from Aaron Copland School of Music at Queens College. enor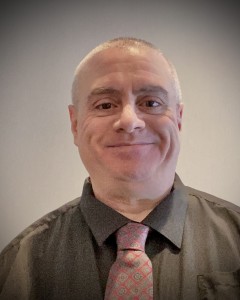 Theodore Shulman
(Antonio)
Theodore Shulman has been singing in public since the late 1970s, and taking private voice lessons since the early 1980s. He has performed in operas with Amore Opera, Regina Opera, Vocal Productions NYC, Lighthouse Opera, NY Lyric Opera Theater, NY Opera Forum, and the West Bay Opera. Roles include Masetto, Antonio, Bartolo (The Marriage of Figaro), Pistola (Falstaff), Fasolt, Fafner, the Old Monk (Don Carlo), the Old Gypsy (Il Trovatore), Count Ceprano (Rigoletto) and the Police Sergeant (The Barber of Seville). He has been thrown out of the Kremlin (Moscow) and out of the Lincoln Memorial (Washington DC), both times for unauthorized choir-singing.