Bell, Book & Candle Cast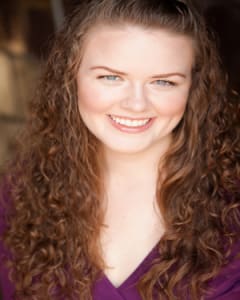 Allison Selby Cook
(Host/Stage Directions)
Allison Selby Cook (Host/Stage Directions) is a Chicago-based actor, singer, and multi-instrumentalist. Favorite leading roles include a trio of George Bernard Shaw's women with ShawChicago: "Heartbreak House" (Ellie Dunn), "Misalliance" (Hypatia Tarleton), and "You Never Can Tell" (Dolly Clandon). Chicago theatre credits: Chicago Shakespeare Theater, Court Theatre, Remy Bumppo, Shakespeare Project of Chicago, Rude Mechanicals, City Lit Theatre, Signal Ensemble Theatre, The Greenhouse Theatre, Drury Lane Oakbrook, and CUBE Ensemble. As a singer, Allison performs and records internationally, most recently heard with Newberry Consort on BBC Radio 3. In addition to upcoming recording releases this winter, she has postponed (but not cancelled!) concert work planned with Newberry Consort and Music of the Baroque. Allison is a graduate of Northwestern University.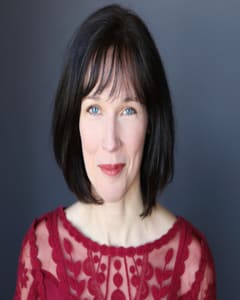 Linda Fortunato
(Gillian Holroyd)
Linda Fortunato (Gillian) –Peninsula Players credits during 17 seasons include directing "Ghost the Musical," "Lend Me a Tenor," "And Then There Were None," and "The Nerd;" choreographing "Chicago," "A Little Night Music," and "Cabaret;" and acting in "The Importance of Being Earnest," "Wait Until Dark," "Noises Off" and "The Woman in Black." Fortunato was the artistic director of Theatre at the Center, where she directed and/or choreographed more than 20 shows. Her performance credits include roles at Marriott Theatre, Drury Lane Oakbrook, Chicago Shakespeare Theatre, Drury Lane Evergreen Park, Theatre at the Center, and The Fulton Theatre.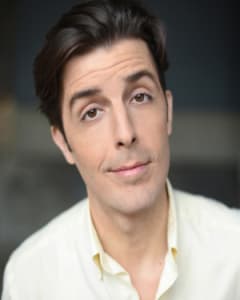 Mike Jimerson
(Shepherd Henderson)
Mike Jimerson (Shepherd) is grateful and excited to be part of this production. A longtime Chicago improviser, Mike has appeared on comedy stages, theater productions, indie films and shorts, and primetime television. Recent work includes upcoming Fox series 'Next" and FX's 'Fargo,' as well as the independent feature 'An Exquisite Meal.' He is a cast member of Improvised Shakespeare Chicago. In his spare time, he enjoys music and visual art, and eagerly anticipates the juicy and delightful creative collaborations in his future.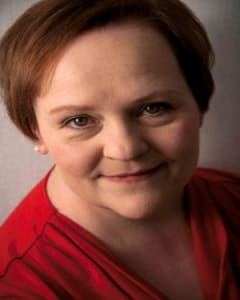 Penny Slusher
(Miss Holroyd)
Penny Slusher (Miss Holroyd) Penny's past performances with Peninsula Players Theatre include "A Murder is Announced," "Silent Sky," "George Washington's Teeth," "Sir Arthur Seville's Crime," The Hollow" and "Chapatti." Her Chicago theatre credits include "The Wickhams: Christmas at Pemberly," "Into The Breeches," "By The Water," "You Can't Take It With You," "Chapatti," "A Life" (Northlight Theatre), "The Minutes" (Steppenwolf Theatre), "Sweet Bird Of Youth" (Goodman Theatre), "Uncle Vanya," "The Importance Of Being Earnest," "James Joyce's: The Dead" (Court Theatre), "Old Glory," "Another Part Of The Forest," "Bus Stop," "The Subject Was Roses" (Writers Theatre). Internationally, Penny has appeared in "Chapatti" and "Stella and Lou" (Galway International Arts Festival), "August: Osage County" (Steppenwolf Theatre at the Sydney Theatre in Sydney Australia).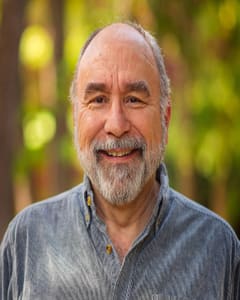 Greg Vinkler
(Sidney Redlitch)
Greg Vinkler (Sidney Redlitch) is delighted to have played a part in the Peninsula Players' wonderful history for 33 years. Besides putting together each season and the winter play reading series, he has directed 32 productions and performed in 51 shows. For his work with the Players, he was honored with the inaugural Door County Artist of the Year Award. Greg has performed extensively in Chicago, appearing at Chicago Shakespeare (39 productions), Goodman, Steppenwolf, Court, Writers, Northlight, Marriott Lincolnshire and Victory Gardens theaters, and has received three Joseph Jefferson Awards (12 nominations), two Artisan Awards and an After Dark Award. Regionally he has performed at Milwaukee Rep, Paper Mill, Fulton, Pittsburgh Public and BoarsHead theaters. Greg appeared on Broadway in the Tony Award winning revival of West Side Story and also at the Royal Shakespeare Company in Stratford-upon-Avon, the Barbican Theatre in London, Vienna's English Theatre and Singapore Rep.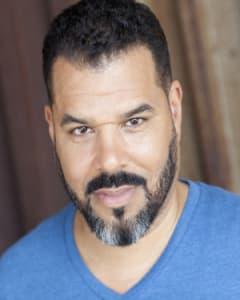 Ric Walker
(Nicky Holroyd)
Ric Walker (Nicky Holroyd) is a performer, director, teacher and writer. As a performer, Ric has had the pleasure of working on stage and on camera. His credits include performing at The Goodman, in Chicago, the Alliance in Atlanta and for The Second City Chicago, among many other stages. On Camera, he has been seen on "Chicago Fire" and "Chicago PD" and for a season on Fox TV's "APB." He is also an ensemble member and current director of The Improvised Shakespeare Company in Chicago. He is a Professor in the Comedy Writing and Performance department at Columbia College Chicago, the nation's first BA in Comedy. He is also an active member of Chicago's storytelling community.