About
Pippin
There's magic to do when a prince learns the true meaning of glory, love and war in Stephen Schwartz's iconic and unforgettable musical masterpiece.
With an infectiously unforgettable score from four-time Grammy winner, three-time Oscar winner and musical theatre giant, Stephen Schwartz, Pippin is the story of one young man's journey to be extraordinary. At its core the show is about the celebration of life and taking stock of those big (or small) milestones in life. If the past few years have taught us anything, it is to slow down, appreciate what we have that's most important to us and to make the most out of every opportunity. PPTOPA's PIPPIN will give audiences that life affirming positivity and leave them with a great sense of jubilation, so in light of the hardships we've all gone through it feels very apt to watch a story like this and raise your spirits. The cast will lead the audience through the narrative scene by scene in a way that makes them feel part of the journey.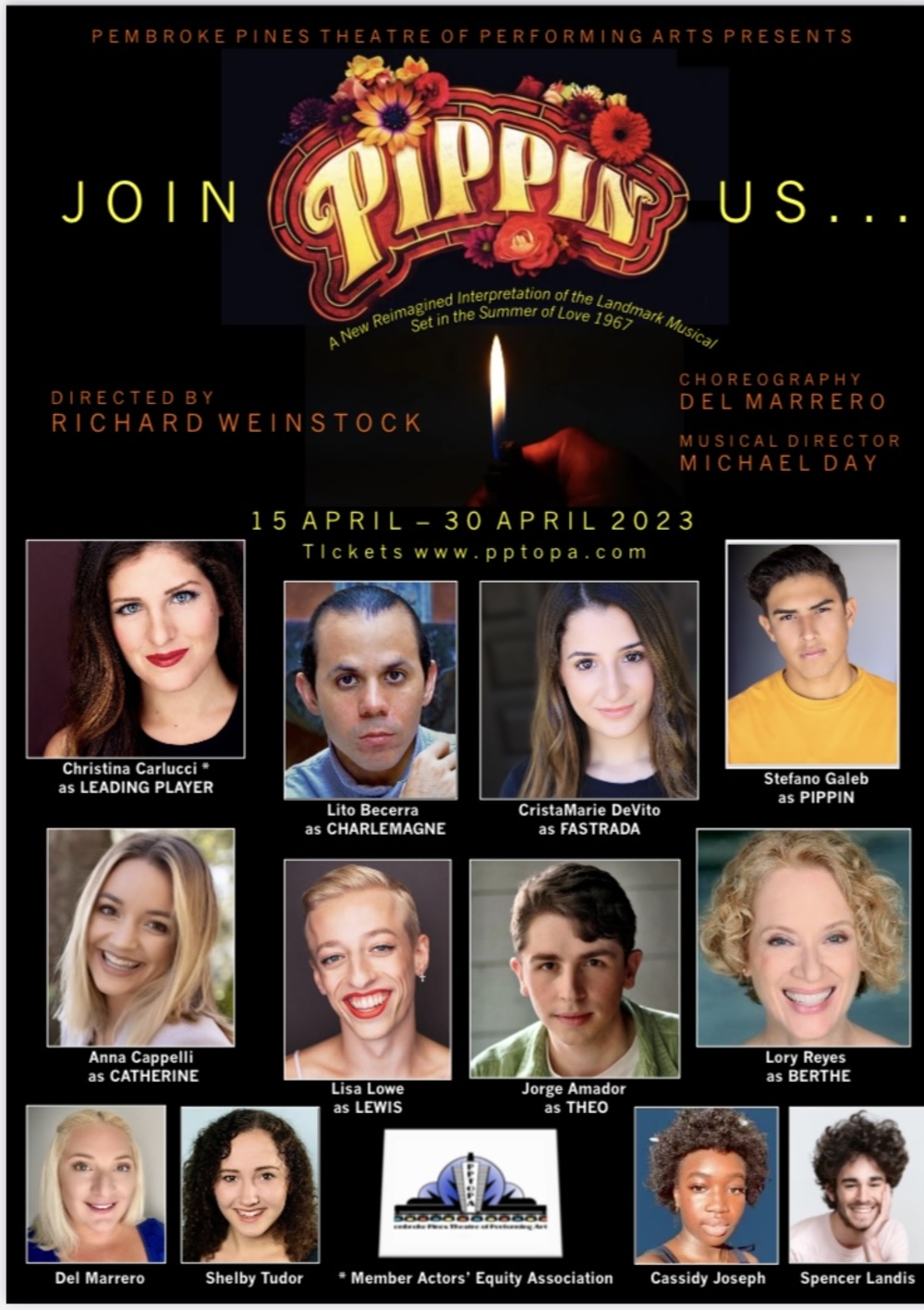 Pembroke Pines Theatre of the Performing Arts
PPTOPA has been bringing the magic of live theatre to life for over 25 years. Currently housed in the Susan B. Katz Theatre at the River of Grass Arts Park in Pembroke Pines, PPTOPA's roots were formed as a community theatre for most of its history, not only tapping into the incredible bounty of South Florida talent, but also developing much of it. PPTOPA alumni have gone onto to some of the biggest entertainment platforms anywhere including Broadway, television and more. In 2019, PPTOPA transitioned to a professional regional theatre and is proud to produce some of the very best professional plays and musicals in the region.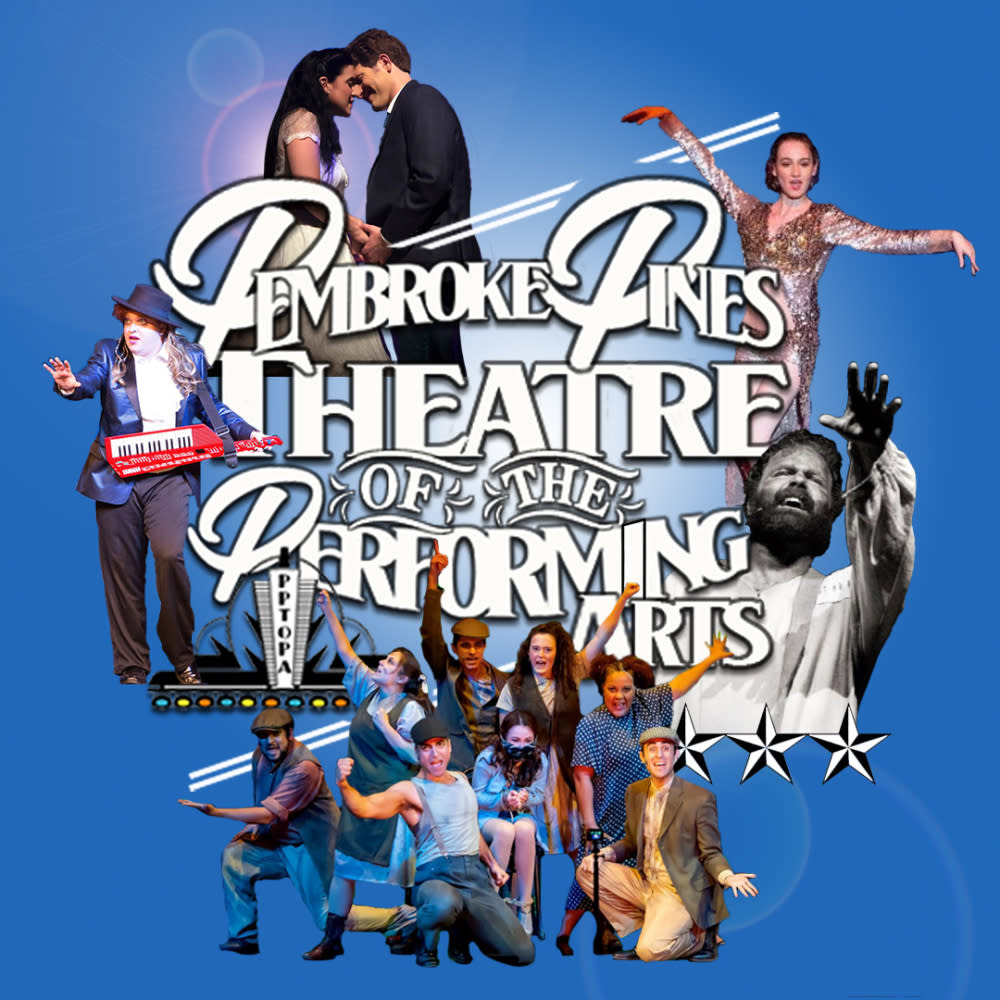 PPTOPA is located in the Susan B. Katz Theatre at the River of Grass Arts Park which is on the campus of the Pembroke Pines Charter High School at 17195 Sheridan St. Near the corner of Sheridan St. and SW 172nd Ave. west of I-75.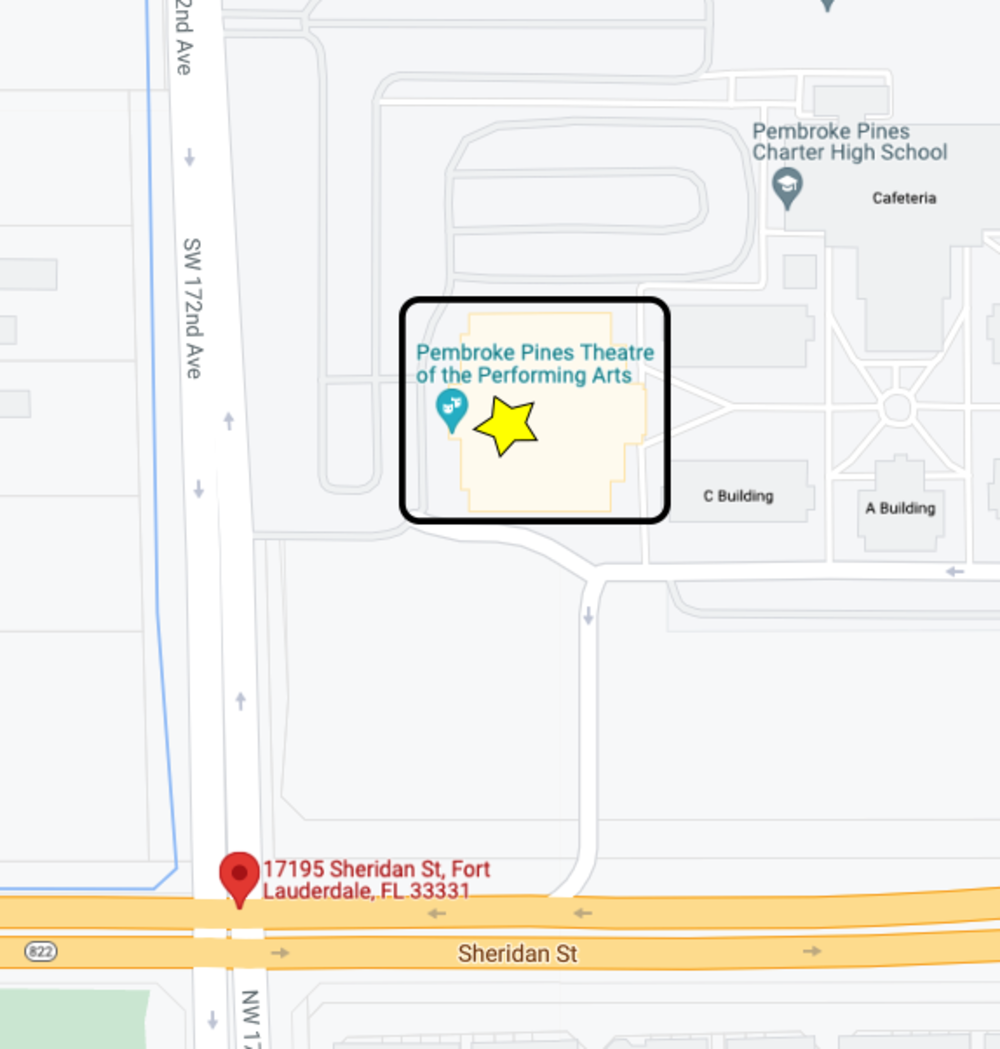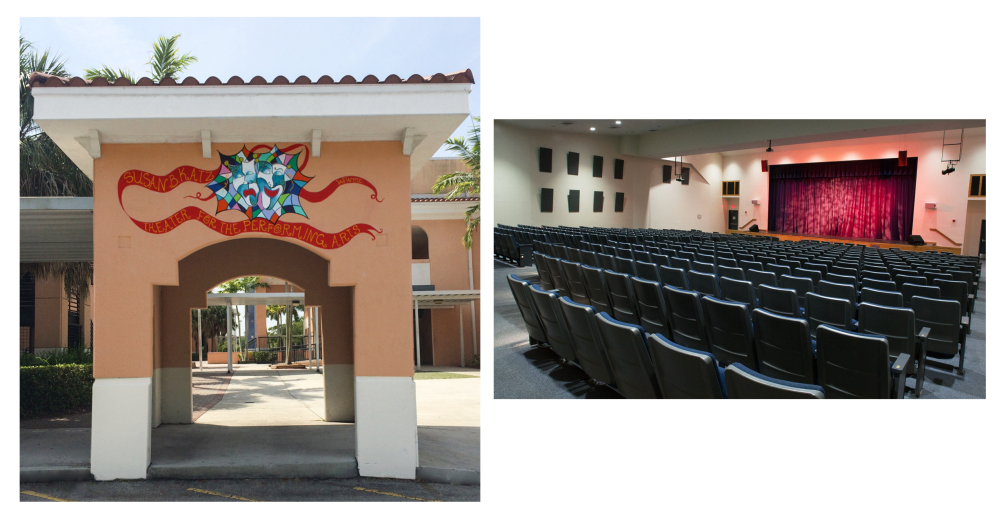 THANKS TO