A Jazz Christmas Performers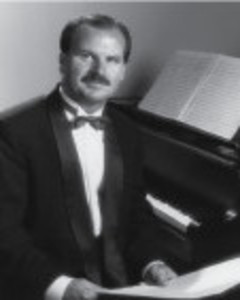 Director/Piano
(Wilson Somers)
Wilson Gault Somers is an Emmy-winning composer who spent 30 years as the Director of Choral Music at the Tatnall School, Greenville, DE, and is the current Music Director of the Church of the Advent, Kennett Square, PA. He is also acclaimed as a jazz pianist. Maestro Somers completed his degree work in composition and organ at the College-Conservatory of Music, University of Cincinnati, and graduate studies in music education and theory/composition at the Westminster Choir School in Princeton, New Jersey. Somers' large-scale sacred works for chorus, soloists and orchestra are Mass for the Homeless, premiering in 1997 and Requiem for 9/11, which debuted in 2012. Both have received critical acclaim and raised thousands of dollars to benefit homeless organizations and the Flight 93 Memorial in Somerset County, Pennsylvania. Please call (302) 740-3220 to schedule an interview with Maestro Somers.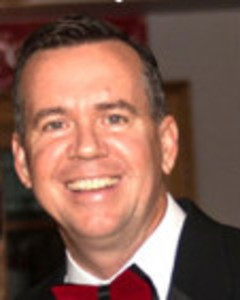 Co-Director/Piano
(Joe Louden)
Co-Director and Piano Accompanist, began his career in church music as a high school! student. He has spent more than a quarter century as a multi-genre professional keyboardist, teacher and choral director. Joe is Choral Director at Ursuline Academy, Padua Academy and Salesianum School and Director of Music at St. Helena's Parish, all in Wilmington.
Bass
(Leon Spencer)
Acoustic Bassist, earned a Bachelor's Degree in Music Education from Muskingum College in Ohio and completed graduate work at Westminster Choir College. He currently teaches at his Pro Musica Studio in Kennett Square, PA. He performs regularly in area swing and rock ensembles.
Percussion
(Jonathan Whitney)
Percussion, is long-time music educator with a Master's in Jazz Studies, Jonathan Whitney, served as band director at the Tatnall School, artistic director at the Delaware Institute for the Arts in Education, and the manager of performance programs and community engagement at the Delaware Art Museum. He is now co-owner of Flux Creative Consultants and artist-in-residence at the Episcopal Church of Saints Andrew and Matthew. Jonathan regularly performs all styles of music throughout the area.
Flute/Trumpet/Flugelhorn
(Stan Slotter)
Trumpet and Flute, is much in demand in the Pniladelphia region, doubling on Flugelhorn and alto flute.. He studied music at Temple University and Penn State University. Mr. Slotter has performed regularly with east coast jazz icons including legendary saxophonist, Larry McKenna.