Scrooge Cast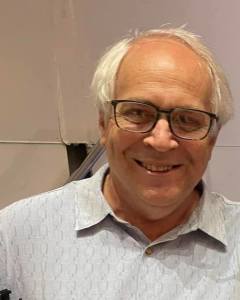 Mike Reinhart
(Scrooge)
Mike Reinhart serves as the Auditorium Director at Merrillville and is a Title 1 Aide at Fieler Elementary. Also the director of Ross Music Theatre and M & M Productions plays and summer musical, Mike is also serves as a technical director for those shows. In addition, Mike is the production manager director and editor for M & M Video Productions. Mike has been recording events, corporate videos, training and special interest videos since 1981. Mike has been involved with community and or school live productions since he was 8 years old, starting out on stage in the chorus of his father's production of Flower Drum Song. Since that time he has played a wide variety of parts from Ebenezer Scrooge to Motel the Tailor, in addition to working on hundreds of shows in a technical capacity. Mike attended Valparaiso Technical Institute where he majored in electrical engineering then went to Indiana University where he majored in Theatre/English Education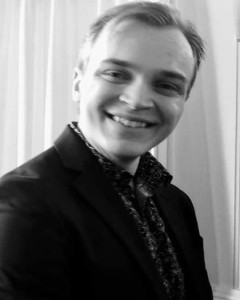 Jacob Reinhart
(Young Scrooge)
Jacob is best known for his role of the Phantom in The Phantom of the Opera, Beast in 2017's Beauty and the Beast, and Frollo in The Hunchback of Notre Dame. In 2022 Jacob played detective Hannratty  in Catch Me if You Can. He started his career at the age of 6 weeks when his mother walked him on stage in the chorus of The Music Man. When he was 18 months he played the younger brother of Billy in BIG the Musical. He went on to play Chip in Beauty and the Beast, Charlie in Oliver, Tommy in The Music Man and Jud in Oklahoma. He has also played the Baker in Into the Woods, and a brother in Joseph and the Amazing Technicolor Dreamcoat for RSMT. Jacob isis a 2020 St. Mary of the Woods, Graduate where he got his BS  in Voice. At St. Mary's, he was cast as one of the leads in You're Perfect, I Love You Now Change,  Almost Maine, and Caleb in The Spitfire Grill, a member of the Woods Ensemble, and was awarded "Best Actor 2018 and 2019, 2020." Jacob was a recipient of the Jerauld J. Reinhart Scholarship.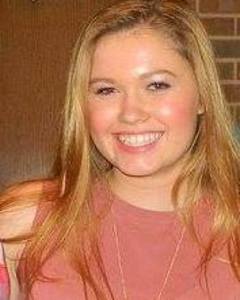 Cassidy Koontz
(Isabelle)
Cassidy is not new to the stage where she has performed in everything from Scrooge to Oklahoma to A Midsummer Night's Dream.  Some of her favorite roles include Christmas Past in Scrooge and a featured dancer in Spamalot and Meg in The Phantom of the Opera. Cassidy appeared as a Silly Girl and Enchantress in 2017 and as a Wife in RSMT's Joseph. Most recently, Cassidy was seen in Catch Me if You Can as a featured dancer. But Cassidy's all time favorite role, which she was born to play, was  Ariel in the RSMT 2019, musical "Little Mermaid". She is so excited to portray another Disney Princess. This stage has been her second home.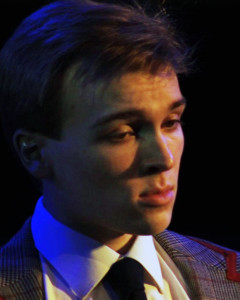 Lucas Reinhart
(Tom Jenkins)
Lucas is by no means a stranger to the stage. At only 4 years old he played the Footstool in Beauty and the Beast. Since that time he has played roles in 88 different productions. Along with the role of Gavroche, Lucas' favorite roles include Tiny Tim (Scrooge), Edgar (Ragtime) Oliver (Oliver), Colin (Secret Garden), Winthrop (The Music Man), Jack (Into the Woods), Curtis (Sister Act), Jonas (Leap of Faith) and the title role in The Hunchback of Notre Dame. Lucas had a very successful run as Huey Calhoun in MEMPHIS in 2019. Lucas was last seen as the Prince in Little Mermaid in 2019 and in 2021 he played Frank Abignale Jr. in (Catch Me if you Can).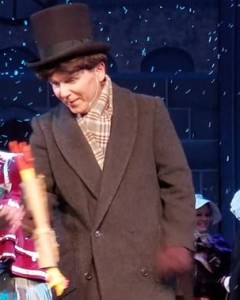 Garry StMartin
(Bob Cratchit)
Garry has played, Tom Jenkins, Jacob Marley, Mr. Fezziwig in previous versions of Scrooge. He settled in as Bob Cratchit and Jacob over 10 years ago. Garry by no means only performs in Scrooge. Garry has been seen in productions of Joseph and the Amazing Technicolor Dreamcoat, D'arque in Beauty and the Beast, and Father in Beauty and the Beast.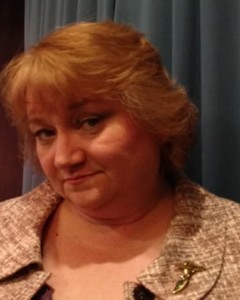 Melinda Reinhart
(Mrs. Cratchet)
Melinda Reinhart is the Merrillville High School choral director and Performing Arts Department Head, beginning her 19th year at Merrillville and 30th in the classroom. Melinda directs the Merrillville HS spring musical and REVUE as well as assists with the fall play and sponsors the Voice of Reason, and serves as an assistant supervisor for Reinhart Auditorium. Melinda graduated from the Indiana University School of Music in Bloomington, Indiana in 1989 with a Bachelor's in Music Education--voice. She performed and toured with the Singing Hoosiers and Varsity Dancers. Melinda has also performed exclusively with Ross Summer Music Theatre since 1986, under the direction of the late Jerauld Reinhart, longtime director of the Merrillville High School choirs. Since 2010, Melinda and her husband Michael produce/direct musical theatre productions for Ross Music Theatre and, since 1989, M&M Productions.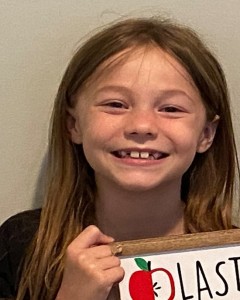 Riley Campbell
(Tiny Tim)
Riley may be young but she has performed all over NWI and worked with many theatre companies. Riley has been featured in the last three Ross Summer Youth Camps, playing leads in all three shows.
Charlie Mackey
(Tiny Tim)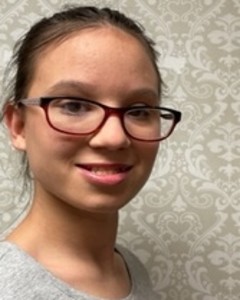 Grace Reynolds
(Cathy Cratchit)
Grace would like to thank Mike and Melinda for this opportunity. This is her first production with RSMT! Previously, Grace has played Piglet in Winnie the Pooh, Olaf and Middle Anna in Frozen Jr, and most recently Colin in Secret Garden! She's enjoyed playing Chip because "He's cute just like me!"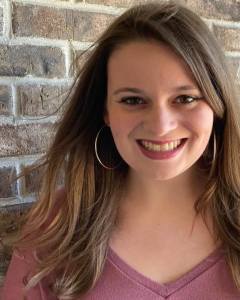 Elise Bereolos
(Christmas Past)
Elise Bereolos (Silly Girl): Elise is thrilled to be back on stage in an RSMT show reprising her roleas a Silly Girl in Beauty and the Beast. She was last seen on stage and in the same role in RSMT's2017 production. Other RSMT credits include Les Misérables (2013), The Music Man (2012), LesMisérables (2011) and Scrooge! (2011). She would like to thank the Reinhart family for keepingextravagant live theatre alive in NWI and for welcoming her back to Reinhart Auditorium.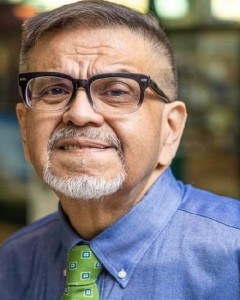 Andrew Corona
(Christmas Present)
Andy, has played Christmas Present six times for M & M productions. He also played Mayor Shinn in RSMT's Music Man. Andrew was also seen in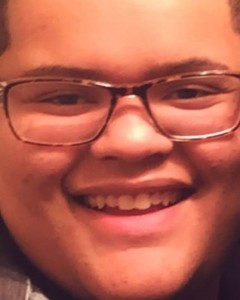 Josh Roberts
(Nephew )
Josh first hit the stage in July of 2019 for The Little Mermaid, playing such roles as sailor and chef. He is also a former member of Merrillville High School's advanced choir and Thespian Troupe and went on to perform in Scrooge the musical December 2019. Joshua also performed in the special Covid edition of Little shop of horrors where he went on to portray four roles.Joshua last performed in Scrooge the musical 2021 and is exited to join the cast of Beauty and the Beast as Baker.
Youth chorus
(Urchins)
URCHINS Alex Campbell Payton Campbell Rylee Campbell Gael Contreras Sy'Aire Davis Isabella Flack Mya Gilliard Madelyn Gonzalez Claire Harris Kiley Harris AveMarie Deconte Jackson Vincent Jalageas Emma Katich Serena Joy Laird Charlie Mackey Grace McIntyre Gabriella Mroz Victoria Pappas Lillian Re Grace Reynolds Evelyn Richart Cora Schutz Kalin Webster
Towns People
(Ensemble)
Kai Anderson* Elise Beriolos Sammy Bredor Karina Contreras Andrew Corona** Tyrese Cooper** Sade Daniel ** Naomi Fields** Madelyn Gonzalez Olivia Gonzalez Madalyn Grady Nomi Green* + Jay-Lan Halliburton Jasmine Jaramillo** Nathalia Jimenez* Trent Josleyn Cassidy Koontz** Larry Koontz Eliza Ludenberg* + Kristen Maldonado Alexus McGriggs** Joe McIntyre Tessa Mroz* Caitlin Perosky** George Perosky** Mishaun Redmond* Jacob Reinhart** Lucas Reinhart** Melinda Reinhart Joshua Roberts** Garry St. Martin** Savannah Shirley** Nakayla Simpson* Rae Stawiarski Kaleigh Stroh* Terry Thomas* + Marcell Webb Madeliene Yancey * + * denotes MHS Choir **denotes Choir Alum +denotes MHS Thespian
Jasmine Jaramillo
(Nephew's Wife)