The Piano Lesson Cast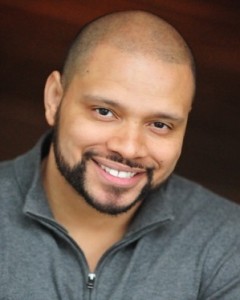 Boy Willie
(Lewis Morrow)
Lewis Morrow is an actor/playwright from Kansas City, KS who also serves as the Director of New Play Development at KC Melting Pot. He has been on stage here at KCMPT in shows such as 2121, Sunset Baby, Radio Golf, King Hedley II, Baybra's Tulips, Begetters, and most recently Mother/son. Additionally, his plays have been produced or developed in North Carolina, Michigan, Las Vegas, Texas, and shows in 2022 in Indiana and Kentucky. He most recently published a book titled "Black Matters: Lewis Morrow Plays" which features his trilogy of plays centered around family.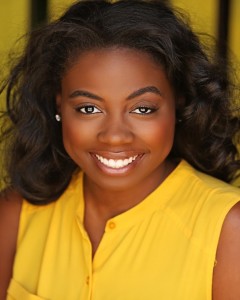 Berniece
(Jackie Price)
Jackie has had a passion for entertainment and performing arts since an early age! She takes pride in her part of creating memorable theatrical experiences for those in her community. Jackie received her training from the University of Central Missouri, achieving her BFA Musical Theatre degree, as well as the Tasha Smith Acting Studio. Upon completing her education, Jackie has been cast in various short films and theatre productions within the Kansas City Area. Jackie has appeared in Dominique Morriseau's Pipeline (Unicorn Theatre), Matt Cox's Puffs (The Coterie), and Tony Kushner's Caroline or Change (Spinning Tree Theatre). This is Jackie's fourth production with KC Melting Pot Theatre with her last seen in Mother/son. She is so excited to be back and a part of this cast!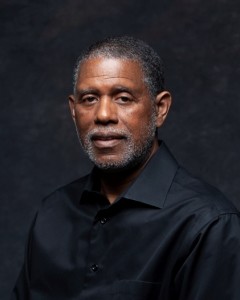 Doaker
(Dennis Jackson)
Dennis Jackson is a Kansas City native. He has learned the craft of live theater, by working with some of the best actors and directors in K.C. He appeared in Harvey Williams' "2121" (KC Melting Pot Theater), August Wilson's "King Hedly" and "Two Trains Running" (KC Melting Pot Theater) and Jacqueline Gafford's "Grape's Vine" (InPlay Theater Co.), to name a few. Thanks to director Melonnie Walker, for the opportunity to perform and craft the sound design, for this production. Special thanks to Lynn King, Harvey, and Linda Williams and Dr. Nicole Hodges Persley.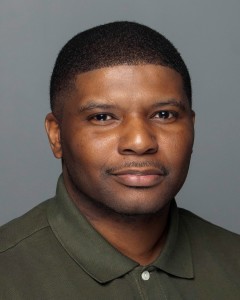 Lymon
(Tim Burks)
Timothy is a Kansas City native & enjoys acting. He recently was in Stealing Kandinsky (WCFTA). You may also recognize him from other productions like Funny House of A Negro (KCMPT), JFK A Ghostly Evening (KCMPT), Goats Song (WCFTA) & Grapes Vine (Inplay) and a few others. He is thankful for any opportunity to create and learn from other great actors we have performing here in Kansas City and glad to a part of this production.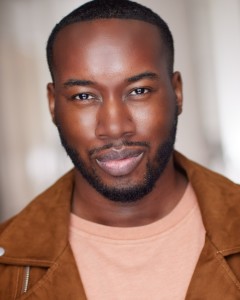 Avery
(Daniel André)
Daniel André hails from Kansas City, MO. He is a graduate of The University of Central Missouri. His career started at nine in his elementary school play "Follow the Drinking Gourd." He said, "I knew then that I had found my passion, my purpose." Daniel has acted in productions at the historic Connelly Theater in New York, NY. Daniel was last seen in the Unicorn Theater's production of Toni Stone and various other shows during his career. This is Daniel's third production with KC Melting Pot Theatre. Daniel can be seen next in KC Melting Pot's production of Fairview February 9-18. Daniel credits God for his talents and his family for always supporting him. "This is for you!
Wining Boy
(Desmond "3-3-7" Jones)
Desmond "3-3-7" Jones, Co-Founder of The Recipe Poetry Guild, known for his thunderous poetry performance, has been performing for 20 plus years. 3-3-7 holds The American Jazz Museums "Jazz Poetry Jamz" all time winning record for 2 consecutive seasons. 3-3-7 has also graced the stages of many local theaters with roles in Two Trains Running, A Raisin In The Sun, The Piano Lesson, Jitney, and a host of other stage plays. 3-3-7 along with his partner in rhyme Theodore "Priest" Hughes have been teaching creative writing classes throughout the KCPSD as well as surrounding school districts and the United States for over 15 years.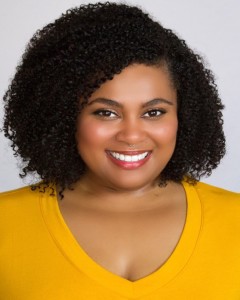 Grace
(Amber Redmond)
Amber Redmond is extremely proud to be able to work with KC Melting Pot Theatre. A longtime patron of the arts, she is glad to continue her return back to the stage. She is a graduate of Theatre from Missouri Western State University and was last seen in "Secrets & Lies" (KCMPT). She's wishes to thank her family and friends for their support and encouragement to return to the art that she first fell in love with years ago.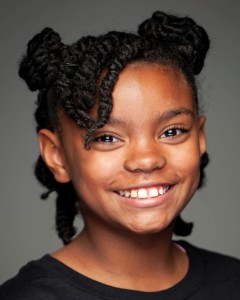 Maretha
(Anaya Morrow)
Anaya Morrow is from Wyandotte, KS. She has had hands on training ever since she started performing in 2018 when she joined the KCMPT family. She debuted in Ain't No Such Thing as Midnight Black (KCMPT), and since then starred in the film Epiphany by Lewis Morrow. She was last seen on the KCMPT stage in Baybra's Tulips. Anaya enjoys the energy of performing especially live action and is looking forward to being in future productions.