Amityville '74 Cast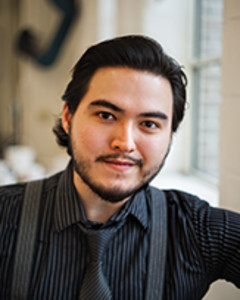 Pierce V. Lo
(Ronald "Butch" DeFeo Jr. (1974))
Pierce V. Lo is thrilled to be back in his fourth production with interACT and delighted to be working with such a talented group of actors and staff. He'd like to thank his family for always pushing him to fiercely chase his dreams and to never settle for anything less. Pierce's previous interACT credits include Pride and Prejudice, Murderous Innocent, and This is Our Story. General theatre credits include Importance of Being Earnest, Three Sisters, Underpants Godot, The Last Hour, Bell, Book and Candle, Shadow Kids, and Thoroughly Modern Millie. Film and television credits include Scout's Honor, The Last 15, Run For Your Life, Come Find Me, and Gotham.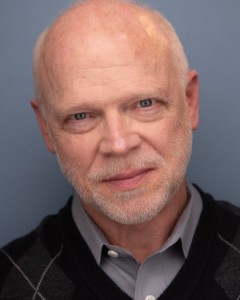 Timothy Wagner
(Ronald "Butch" DeFeo Jr. (2019))
Amityville '74 marks Tim's return to live theater after a 30-year break (during which he earned an MBA, got married, raised two amazing kids, sang "New York, New York" to 8,000 Germans at Oktoberfest, climbed Huayna Picchu and survived his first Pandemic). In a prior life, Tim studied acting at The University of North Carolina School of the Arts and worked professionally for eight years performing at regional theaters in High Point (NC), Kansas City (MO), and Portsmouth (NH). New York credits included Tiny Demons (Wonderhorse Theater) and Fool For Love (Douglas Fairbanks Theater). To Fran, Benno & Jules: Thanks for all your love and support.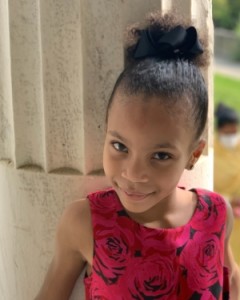 Harper Kennedy Allen
(Jenny DeFeo)
Harper Kennedy Allen, who plays Jenny DeFeo, is extremely excited to be joining the interACT Theatre Productions amazing cast. Harper lives in Bronx, NY with her family and attends Harlem Academy. Harper first appeared on Season 1 episode 13 of Cuzzins. Harper thanks her parents for always letting her pursue her dreams. She would like to thank all those involved in Amityville '74 for making this the most rewarding experience of her life. Harper looks forward to gaining more experience in the theatre in the future and continuing to expand her set of skills.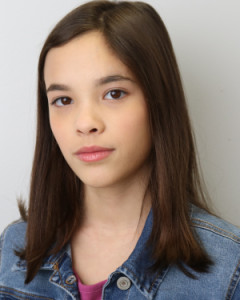 Masen Joy Chen
(Julie DeFeo)
Masen Chen is thrilled to be working with interACT for the first time, and can't wait to play the part of Julie in Amityville '74. Masen has been in many theater productions in her elementary and middle schools. She has also been a part of OCP community theater. She would like to thank her family and friends for supporting her and helping her rehearse tons of scripts, while also boosting her confidence and always making her smile. She would also like to thank the entire cast and crew of Amityville '74 for welcoming her into their amazing group, and for helping her the whole way through. She is excited beyond belief to be a part of this cast. She can't wait for you to see it!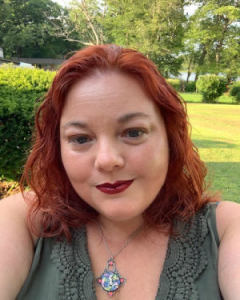 Johanna Erickson
(Newscaster and Others)
Johanna is absolutely thrilled to be joining InterACT in bringing this incredible piece to life. This is Johanna's third production with InterACT. Her previous credits include the voice of Hillary in Murderous Innocent and Abraham/Friar John in the Covid Zoom production of Romeo & Juliet. Other credits include Maria in Zorro!, Townsperson in Pitmen Painters, and Mrs. Fryer in Radium Girls. Johanna would like to thank her wonderful fiancé Craig for his support and love. She would also like to thank Tommy for trusting her to assist him with the building of this world. It has been an extreme honor.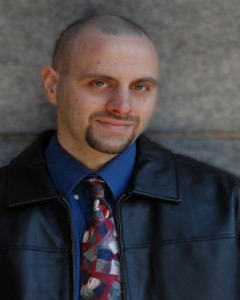 Nat Gennace
(Ronald DeFeo Sr.)
is thrilled and honored to be a part of Amityville '74! Nat is a stage, film, and Improv actor, and has appeared in films A Dark Place Inside and Patriot: Operation Paul Revere. Nat has also been in the Web Series Behind the Cocaine, Mancave, and Community Cares. Nat has appeared on-stage in My Big Gay Italian Wedding, OLT's Comedy Tonight, Wait until Dark, OLT One Act Play Festival 2019 and 2021, House on Haunted Hill, The Wild Party (Lippa), Young Frankenstein!, Jesus Christ Superstar, Lone Star, and The Good Doctor. Nat can be seen performing improv with Nutty by Nature and Laughing Goats Sketch Comedy. Nat is also a writer and direct of several published works. Nat would like to thank his fellow cast and they crew of Amityville 74' for their support and energy. Nat would like to thank his family and friends for their support.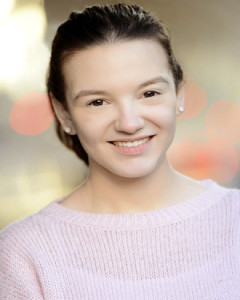 Madeline Machado
(Dawn DeFeo)
Madeline is a recent graduate of the American Academy of Dramatic Arts and is thrilled to be performing in her first interACT production. Her recent credits include Tilly from 'She Kills Monsters' by Qui Nguyen and Audrey in Shakespeare's 'As You Like It'. She would like to thank her family for always supporting her and the cast and crew for putting on such a wonderful production.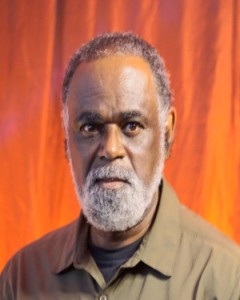 Mentha Marley
(Newscaster and Others)
Mentha Marley is no stranger to the interACT stage. He has appeared under the direction of Nick Clarey in Sister Act the Musical, Clue the Musical, A Funny Thing Happened on the Way to the Forum, and in Pop-up productions of War of the Worlds, Yes, Virginia there is a Santa Claus and most recently in You Go, Goddess by Tommy Jamerson. Grateful to have live theater and live audiences in these trying times Mentha wants to say "Thank You" to all our friends and supporters!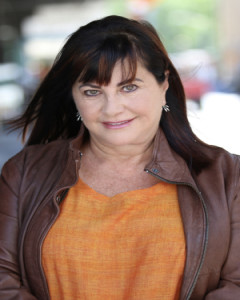 Marcy Orloff Prastos
(Jodie Holzer)
"Meet Marcy Grew up in a show business family, with her dad Gene Orloff having been heralded as the number one studio musician in NYC and her mom an actress and dancer. Marcy has been acting since childhood.She played many roles in summer stock but her favorite was the Wicked Witch in the Wizard of Oz in New Hope, Pa. Recent credits include Mary, the Greek mom in What Exit? ,currently on demand on AMAZON PRIME as well as plays in the NYC Fringe Festival and Manhattan Repertory Co. Marcy is married, with two married children and two grandchildren. She is beyond thrilled to play this frighteningly demonic role for her first performance with interACT Theatre and it's production of Amityville 74. Marcy also thanks her oh so talented castmates, Tommy Jamerson for his insanely talented playwriting skills and Nick Clarey for being an absolutely amazing, creative and thorough director throughout this whole process. And lastly, to her kids and husband for all their love, support and patience❣️"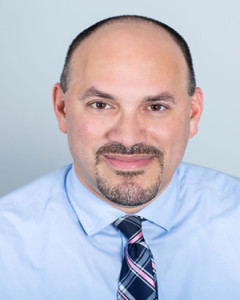 Jose A. Rivera
(Newscaster and Others)
Jose A. Rivera is delighted to perform on the InterACT stage for the third time, following his roles in "Once Upon a Mattress" and "A Funny Thing Happened on the Way to the Forum." Other credits include "The Man Who Came to Dinner" (Westfield Community Players) and the title character in "Bar Manolo," a Spanish language play at CDC Theatre. He extends his sincere thanks to Nick, Holland, and the entire interACT family—and is grateful to his wife Michelle and daughter Grace, as always, for their love and support.
Sarah-Elisabeth Stein
(Peg and Others)
Sarah-Elisabeth Stein is a New Jersey based stage and film actor. She attended Kean University and graduated with a Bachelor of Arts in Theatre. Previous theatrical acting credits include Don't Drink the Water (Susan Hollander), The Late Christopher Bean (Ada Haggett), Extended Play (Robyn), and An Alternate Approach (Mary). Her cinematic acting credits include the independent short films Virulent (Jenny), and Do You Have a Shirt I Could Wear? (Tanya). This is her first, but hopefully not last, show with interACT. Find her on Instagram at sarahelisabethnj. She would like to extend a special thanks to director Nick Clarey, playwright Tommy Jamerson, and her good friend Matt Kersey, without whom she would not have this exciting opportunity.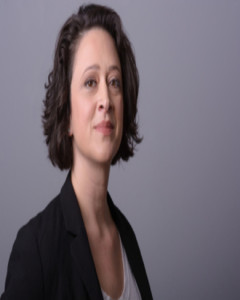 Karen Thornton
(Louise DeFeo)
Karen Thornton couldn't be more thrilled to do her first show with interACT Theatre Productions. Recent credits include directing The Diary of Anne Frank (Summit Playhouse), A Doll's House, Part 2 (Nora, Summit Playhouse), Enchanted April (Lotty, Summit Playhouse), To Kill a Mockingbird (Jean Louise, Summit Playhouse), and Our Town (Julia Gibbs, Chester Theatre Group). She has appeared on various stages in Chicago, New York, and Atlanta, where some favorite credits include: The Royal Family (Steppenwolf Theatre), Romeo and Juliet (Chicago Shakespeare), Dimly Perceived Threats to the System (Stage Left Theatre), Ghetto (Famous Door Theatre Co.), and Talking With (Out of Box Theatre). She holds an MA in theatre from Miami University and currently serves as Vice President of The Summit Playhouse. Special thanks to Nick, Tommy, and everyone involved with Amityville '74. None of this would be possible without her treasures: Chris, Simon, Emma, and Claire.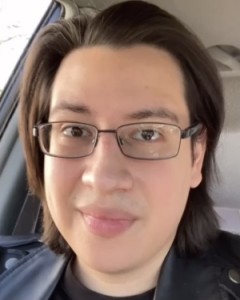 Miguel Vega
(Michael Yeswit and Others)
Miguel is ecstatic to be a part of Amityville '74. In the past Miguel has a member of various interACT Theater productions. Past shows with the company include interACT Sings: Welcome Back, Ghostlights, Yes Virginia There Is A Santa Claus, War of The Worlds, InterACT Sings: Welcome Home and Dracula. In his spare time Miguel enjoys karaoke, video games, playing guitar and wholesome shenanigans. He would like to thank his family, friends and the cast and crew, especially Nick and Tommy for this amazing and memorable opportunity.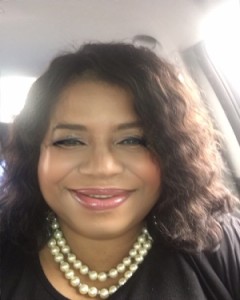 Barbara Velazquez
(Newscaster and Others)
Barbara Velazquez is a newcomer to the stage although she is an amateur singer and attended the prestigious High School of Music and Art as an artist. She is thrilled to be part her first production and she'd like to thank the director and producers for giving her her "first break in show biz"! Barbara is a Clinical Psychologist by occupation and a renaissance woman by calling. She is an activist who is a trustee with the South Orange Maplewood Community Coalition on Race (CCR), and a member of the Executive Committee/Trustee with SOMA Action. She is also Chair of the SOMA Action Racial Justice Committee. Barbara chaired the CCR committee that produced XRootsFest Multicultural Festival which took place in SOMA from 2014-2018. She also collaborates with other progressive organizations such as SOMA Justice, New Jersey Institute for Social Justice (NJISJ) and NJ 11th for Change.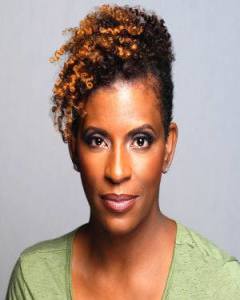 Tasha R. Williams
(Alexis Russo)
Tasha R. Williams (Alexis Russo) is an actress/singer/dancer/director who studied theatre at Fordham University. Some of her favorite credits include Dr. Beverly Long (Lines in the Dust), Ester Mills (Intimate Apparel), Delores Van Cartier (Sister Act), Mrs. Muller (Doubt), and Ruth Younger (A Raisin In The Sun) to name a few. She is excited to be on stage again as part of this awesome cast with this incredible creative team and production crew. She sends her unending love and thanks to her extremely supportive family and friends but especially Alex, Aaliyah and Mama Chirley!