9 to 5 Cast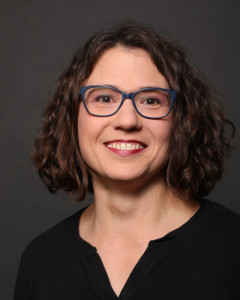 Erin Cassell
(Violet)
Erin is relieved to be back on stage after a 10-year hiatus. In 2001, she graduated from Western Maryland College with a BA in theater. She performed in many productions over the years. However, she has spent the past 10 years focused on spreading rainbows, hugging trees, playing with puppies, and raising her daughter, Zoey. Thank you, Ed, for this opportunity to experience life through the eyes of Violet. Here's to all of the tenacious, compassionate, brilliant, and resilient women who paved the way for us! She is grateful for the friends and family who have supported her through so many fantastic adventures. Let love grow!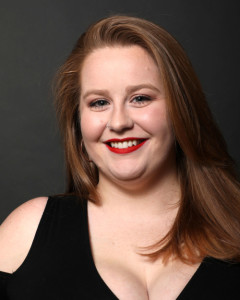 Sarah Burrall
(Doralee)
Sarah Burrall, is excited after working behind the scenes with SUFT to be stepping back into the spotlight in such an iconic role. When not working with the theatre, Sarah is in her 4th year of teaching at Matapeake Middle School where she teaches General Music and Chorus while directing the school's musicals. A graduate of Salisbury University with a Bachelor's in Music Education, Sarah has many performaned many times in the Choral, Musical Theater and Opera genres. In 2015 Sarah made her international debut in Assisi, Italy singing Vivaldi's Gloria and Bizet's Carmen. While attending SU she performed with Musical Theater Workshop, Opera Workshop and Theater.She also performed in Stephen Sondheim's Company (Susan), and Mozart's Die Zauberflöte (Second Lady). Sarah would like to thank the fabulous cast and crew of 9 to 5 for allowing her this opportunity. She would also like to thank her family and boyfriend for their continued love and support of her pursuits in the theater.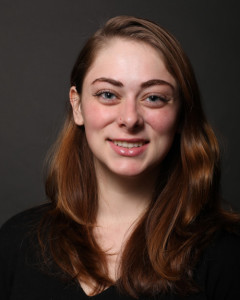 Jenna Sharples
(Judy)
Jenna Sharples is excited to make her debut with Stand Up For Theater and be a part of such a collaborative and inclusive cast. She recently graduated from Rutgers University with a BA in Musical Theater. Past roles include Clyboyrne Park (Bev/Kathy), Avenue Q (Lucy T. Slut), Footloose (Urleen), Carousel (Louise Bigelow), A Little Night Music (Fredrika Armfelt), The Fantasticks (Mute) and The Pajama Game (Mae).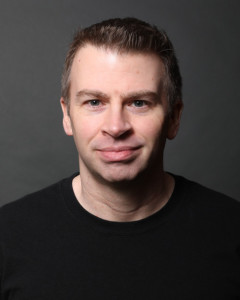 Robert Certain
(Franklin Hart)
Robert Certain is making his Stand Up for… Theater debut in 9to5 The Musical. Recent appearances include "She Loves Me" (Mr. Keller/Ensemble) and as a background actor in various TV/Film productions. He is excited to play this role and help bring attention to harassment in the workplace. He would like to thank his wife, family, and friends for their support, and everyone involved in this production for a great opportunity and experience.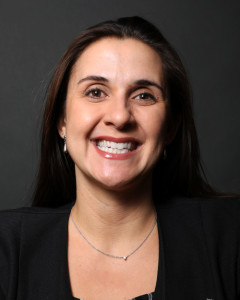 Scarlett Corso
(Roz Keith)
Scarlett Corso is excited to be playing a part of 9 to 5 The Musical. She has rencently appeared in Cabaret & Cabernet and A few Good men (Lt. Commander Joanne Galloway), which marked her return to the stage for the first time in 10 years. Previously she has appeared in Romeo & Juliet (Juliet) and T.S. Eliot's The Wasteland. When not performing on stage, Scarlett works as a civil litigation attorney in a Baltimore firm in her real "9 to 5" life and certainly knows what it's like to be overly-invested in one's career like Roz!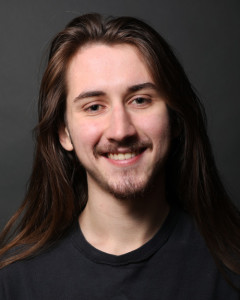 Nikolai Skwarczek
(Joe)
Nikolai is excited to be joining up with SUF…T once again. He has appeared in their productions of The Addams Family - A New Musical (Soldier Ancestor), A Few Good Men (Marine), Days of Future Past (Frankenfurter) and Carrie The Musical. He'd like to thank his friends, family, and cast because if it weren't for them, he wouldn't be out here having the time of his life!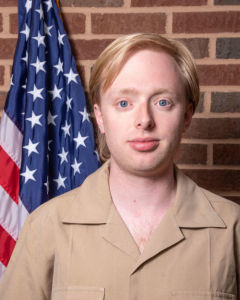 Brandon Seehofer
(Dwayne)
Brandon Seehofer is excited to be performing in 9 to 5. Brandon has previously performed in A Few Good Men (MP), Jekyll & Hyde (Bishop of Basingstoke), Laughing Stock (Jack Morris), and Joseph and the Amazing Technicolor Dreamcoat (Levi). Thanks so much to the entire cast and crew for making this a great experience!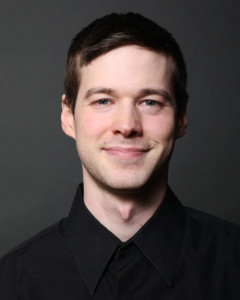 Jonathan Halberstam
(Josh)
Jonathan (Josh) is performing in his third show with SUFT. He debuted in 2019 in Few Good Men (Downey) and returned for Carrie: The Musical (Freddy). He is excited to continue working with the company, gain more experience in acting, and make new friends along the way. Before he found Stand Up For… Theatre, he performed in some plays in college, graduated from McDaniel College in 2018 with a BA in Theatre Arts, and since then…he has wanted to expand his horizons in acting. As this is the second musical he is performing in with the company, he feels that he has gained some practice and adaptability on knowing how to prepare for musicals. Not only does he love acting, but he also loves movies, dogs, and driving. He continues to be very thankful for Stand Up For… Theatre being very collaborative with him, and always hopes to perform the best that he possibly can. Of the people he wishes to thank: He thanks Grant, Ed, the cast and crew involved, and his family for all their support.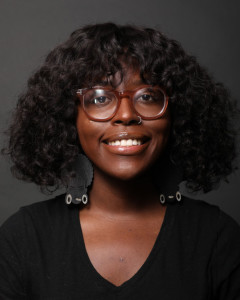 Fela Langston
(Maria/Detective)
FELA LANGSTON (Maria/Detective) is delighted to be joining SUFT for the first time. Fela received her bachelor's degree in Vocal Performance and Political Science from Salem College (North Carolina) in May 2018, where she appeared in her first production as Violet Newstead in 9 to 5. Recently, Fela appeared in Gypsy with 2 nd Star Productions, The Wiz with Unified Voices of Johns Hopkins, and Christmas is Comin' Uptown with Arena Players Incorporated. When Fela isn't somewhere singing, she's working 9 to 5 at Teach for America Baltimore.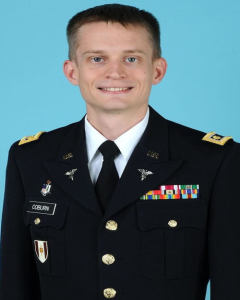 Jordan Coburn
(Dick)
Jordan Coburn is excited to return for another SUF Theatre production! An Army officer by day, Jordan loves the outlet of expression that theatre provides him. Jordan is also a certified Reiki energy healer and manages his own healing business, Awaken Your Frequency. He was previously seen as Mr. Stephens in Carrie the musical with SUF Theatre and as Rocky in several Rocky Horror Picture Show shadow casts with the Waco Civic Theatre. He is thankful for another opportunity to work with SUF Theatre and has loved working with the cast and crew!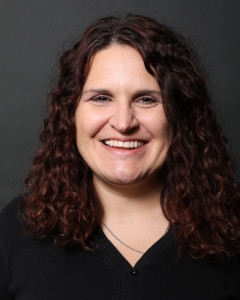 Angel Benson
(Kathy)
The role of Kathy in 9 to 5 The Musical is Angel's debut performance. A fan of trying her hand at a variety of things throughout life such as French cane fighting, Taekwondo, trampolining, roller derby, and cake decorating, she decided to humbly submit herself to the art of acting. As the show has a powerful message for strong women to support one another, persevere, and stand together, it felt like a good place to start.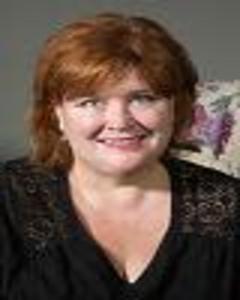 Jenifer Holett
(Margaret)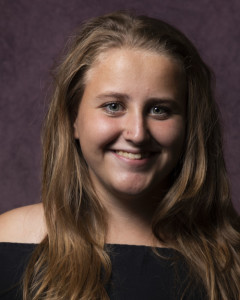 Melody Blahut
(Candy Striper)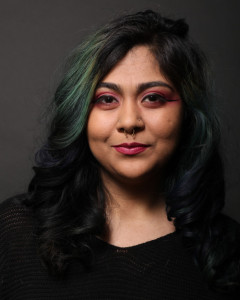 Kat Duque
(Ensemble)
Kat is excited to be working with SUFT again as Missy Hart and Ensemble. Some of their past performances include The Sound of Music (ensemble), Heathers The Musical (Stoner Chick), Hair ( Featured Soloist), Jesus Christ Superstar (Ensemble), and Carrie: the Musical (Helen). They are absolutely thrilled to be working with such a wonderful cast and hopes you enjoy the show! They are looking forward working with the SUFT team in the future.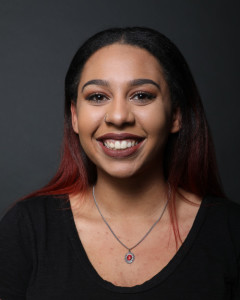 Anisa Hayes
(Ensembke)
Anisa is thrilled to be apart of SUFT's 9 to 5. This is her debut to the musical world, and she couldn't be more excited. Anisa loves the strong feminist tone to 9 to 5, and is honored to have this as her first show.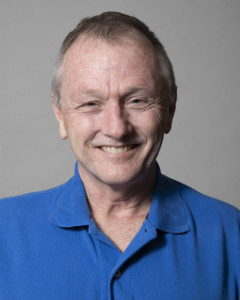 Ed Higgins
(Tinsworthy)
Ed is returning to the SUFT stage for the first time since portraying Alan Turing in "Braking the Code" His favorite shows include "I Never Sang For My Father (Gene), Urinetown (Caldwell B. Cladwell) and "Peter Pan" (Captain Hook). He would like to thank the cast and crew for making this"9 to 5" a truly wonderful experience.