About
DIVA! Live From Hell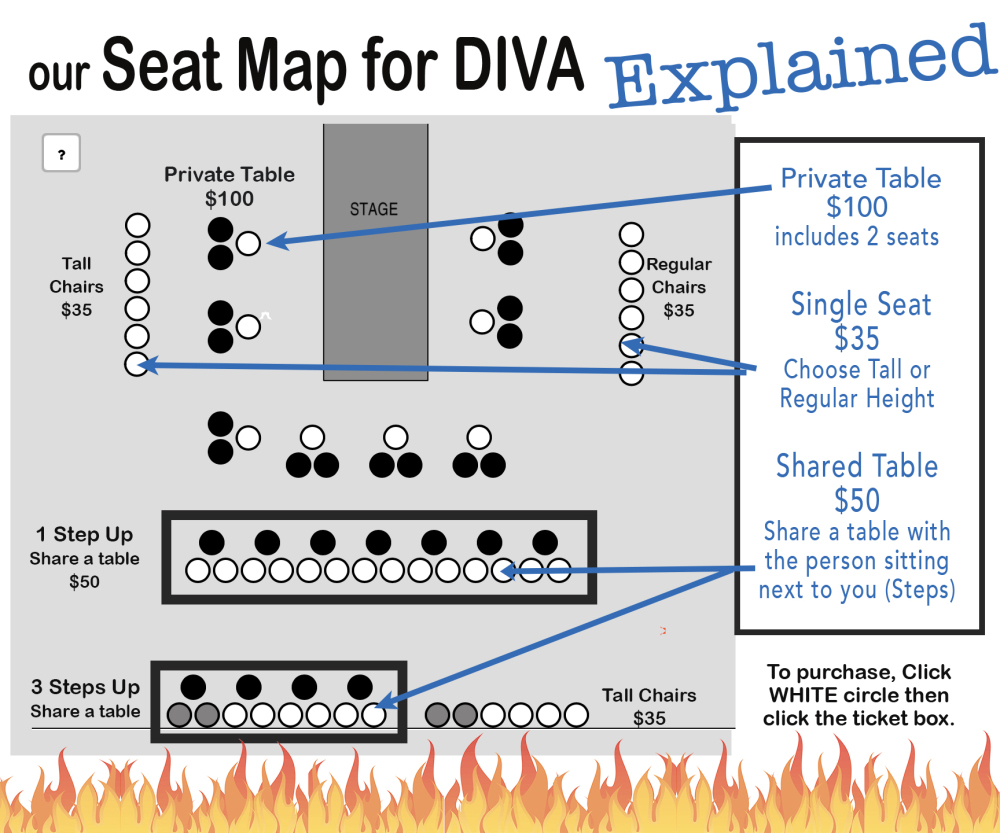 Book & Characters by SP Monahan . Music & Lyrics by Alexander Sage Oyen
The high school drama club president literally kills for a role and finds himself starring in a "flaming hot" cabaret presented nightly -- live from hell. Will tonight be the night that he finds his way to repentance? Wickedly fun! Inventive Musical Theater! Starring Zach Franchini. Directed by Rebecca Tomlinson. Light Design by Kendall Cameron. Set Construction by Don Lynch, Charlie Bengel, and the Dream Team. Show begins at 7pm. "A tale of jealousy and revenge, DIVA! LIVE FROM HELL is a musical for the theater kid at heart…genuine and accessible…the quintessential show for musical theater lovers." —TheaterintheNow.com
COVID PROTOCOL: Our performance venue has been set-up for about 65% capacity, which means we can arrange our seating with plenty of room between rows. In addition, we require MASKS AT ALL TIMES IN THE THEATER for our performance of DIVA. Please help us ensure that the show can go on, by cheerfully following our guidelines. Thanks!
About Fringe Theater Key West
Since 2009, Fringe has been creating unique opportunities for people to see and do theater in Key West! When you attend a Fringe production, you'll be immersed in a theater experience that is intimate and engaging. You just never know what to expect from Fringe.
Our season is filled with Main Stage shows that provoke thought and laughter – whether it's a new play or a classic presented a new way. And our programs nurture emerging artists and technicians as well as seasoned theater folk!
As a 501(C)(3), we know the importance of education, outreach, and enrichment. Our programs, include Field Trip to Fringe, Shakespeare in Schools, and community - focused Play Readings. We hold open auditions at least twice a year, and we encourage folks who "used to" and "always thought about" to get started with Fringe. We have tech opportunities, too!
For more information about Fringe, please contact us at [email protected] or call 305-731-0581.