About
A Tribute Concert to Judy Collins, Joni Mitchell, &Joan Baez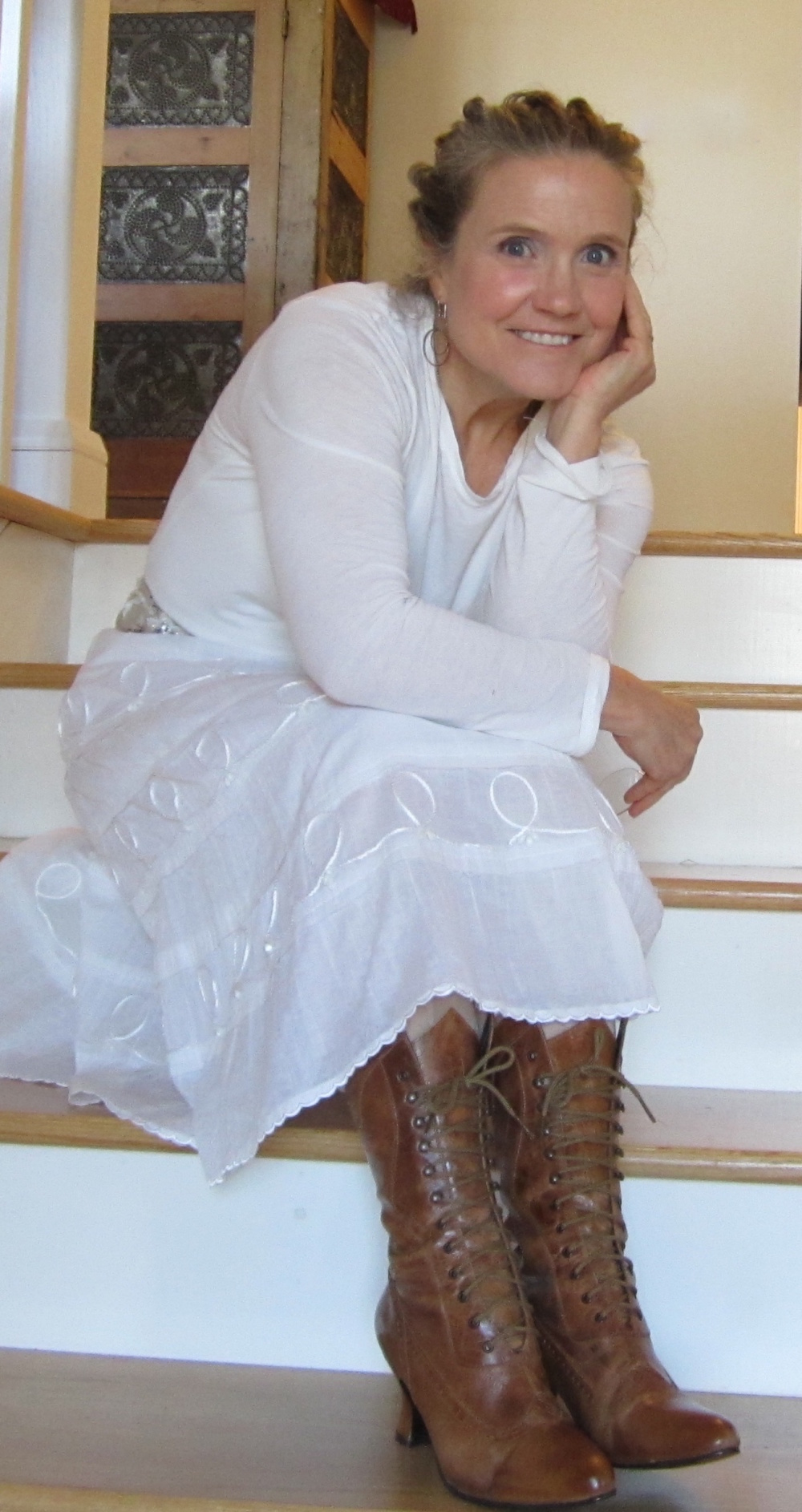 Carol first began singing and performing music at an early age in church. In addition to piano lessons, Carol
studied the flute in middle school and high school. While in high school, she also learned to play her sister's guitar by ear
while listening to such folk music legends as Joni Mitchell, Judy Collins, Carole King, John Denver, and Joan Baez. She
saved her money and in her senior year she purchased her first guitar, a Yamaha 12-string, and has been writing music
ever since. In college, Carol played in a folk band and majored in graphic design. After graduation, she married her high
school sweetheart and together they raised three sons.

Carol's first paid gigs were at a Mexican restaurant in Cedar Rapids. Soon she began performing at colleges,
coffeehouses, house concerts, churches, music festivals, and live radio shows. She was a frequent guest on The Flea
Market, a live radio show hosted by folk music legend, Jim Post, out of Chicago's Old Town School of Folk Music. In
the 1990s, Carol was commissioned by Ballet Iowa's artistic director, Kenneth Oberly, to write songs for a ballet about a
farm family in crisis. The work is titled "Swallows Return in the Spring." Carol toured the midwest performing live with
the ballet company. Carol was also commissioned to write and perform music for the LaCrosse Ballet. She has recorded
four solo albums: Song for Carrie, White, Marigolds, and Second Sermon (on her Monday's Music record label) and two
Christmas albums, Silent Night and Simple Gifts, with the trio known as Tribute (Carol, Kathy Donnelly, and Nina
Swanson). Tribute has performed yearly Christmas concerts to sold out crowds in the Cedar Rapids area. While
performing at a private party in Washington, DC, known as Iowa Days, Carol was invited to sing at the 2010 World Food
Prize Laureate Award Ceremony by World Food Prize president and former ambassador to Cambodia, Kenneth Quinn.
Past performers at the ceremony include such notables as John Denver, Ray Charles, and Simon Estes.
Cresco Theatre and Opera House
Cresco Theatre and Opera House continues the 100 year tradition of providing quality entertainment in the form of live shows and movies. Built as an opera hall, The Cresco also embraced the future by providing a projection booth to show movies. We have come a long way from silent movies to showing 3D movies with Dolby surround sound. In late 2012, a new digital projector, server, and Dolby surround system were installed assuring the ability to show movies for many more years.

In 2014, Cresco Theatre and Opera House celebrated 100 years with a series of live shows and period movies for all ages. Some of the 100th celebration live shows included Simon Estes, Lorie Line, Nelson Illusions, Late Nite Catechism: Changing Habits, and Monroe Crossing. Our theatre has hosted dance recitals, 4H awards ceremonies, free movies, and a wedding.

Cresco Community Theatre Productions perform live shows several times a year. The former apartment above the lobby houses their costume department, and their props are to the east of the projection room. CCT past productions include Little Shop of Horrors, The King and I, A Christmas Carol, Arsenic and Old Lace, Fiddler on the Roof, Dracula, and Peter Pan.