Conwell-Egan Catholic High School Choir & Immaculata University Symphony Orchestra in Concert Faculty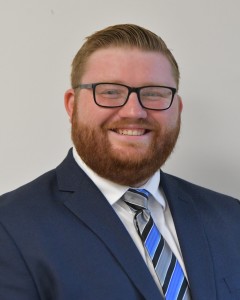 Director of Performing Arts, Conwell-Egan Catholic High School
Thomas J. Kuchler
Thomas J. Kuchler is in his 7th year as the Director of Performing Arts at Conwell-Egan Catholic High Schools. In this role, Tom directs and conducts all of the school's choral ensembles, including the Concert Choir, Chamber Choir, Faculty Chorale, and the Elementary Choir. Additionally, Tom serves as Producer and Director for the school's theatrical productions, as well as coaches voice for music and theatre students. Tom is an avid supporter of the Conwell-Egan Catholic community and its students, and also serves as co-moderator for CEC's Student Government. In addition to his roles at CEC, Tom is the Director of Parish Music at St. Albert the Great Church in Huntingdon Valley, where he directs the choir, plays the organ, and cantors. Tom received his Bachelor of Music in Music Education in 2016 from the University of Delaware, and has sung professionally abroad in France with the Delaware Choral Academy, as well as domestically with the Glassbrook Vocal Ensemble. He'd like to extend a huge thank you to Joseph Gehring, and the entire Immaculata University Music Department, as well as the Faculty, Staff and Administration at Conwell-Egan Catholic High School, for making this evening possible.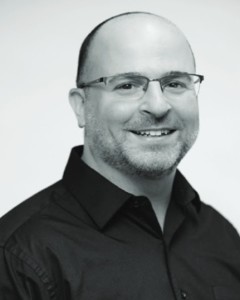 Music Department Chair, Immaculate University
Joseph Gehring
Joseph Gehring is Music Department Chair, Assistant Professor, and Director of Ensembles at Immaculata University. Maestro Gehring has worked with the Immaculata Symphony since 2004 and was appointed Music Director in 2011. His dynamic leadership has brought innovative programs to Immaculata, including interactive youth programs with a focus on music education for all ages. With an interest in promoting new music as well as cherishing the music of the past, his unique programs represent outstanding music that cover many different genres. In addition to conducting the Symphony Orchestra, he also conducts the Concert Band and teaches courses in Music Theory, Music History, Basic and Advanced Conducting, and Orchestration. Gehring completed his undergraduate degree in Music Education at West Chester University, studying both piano and tuba. He continued his postgraduate work at Boston University and returned to WCU to study conducting with Dr. Ovidiu Marinescu, earning a Master of Music Performance degree in Orchestral Conducting. He is currently completing Immaculata University's doctoral program in higher education with dissertation research focused on music performance anxiety.