About
SciFi Ensemble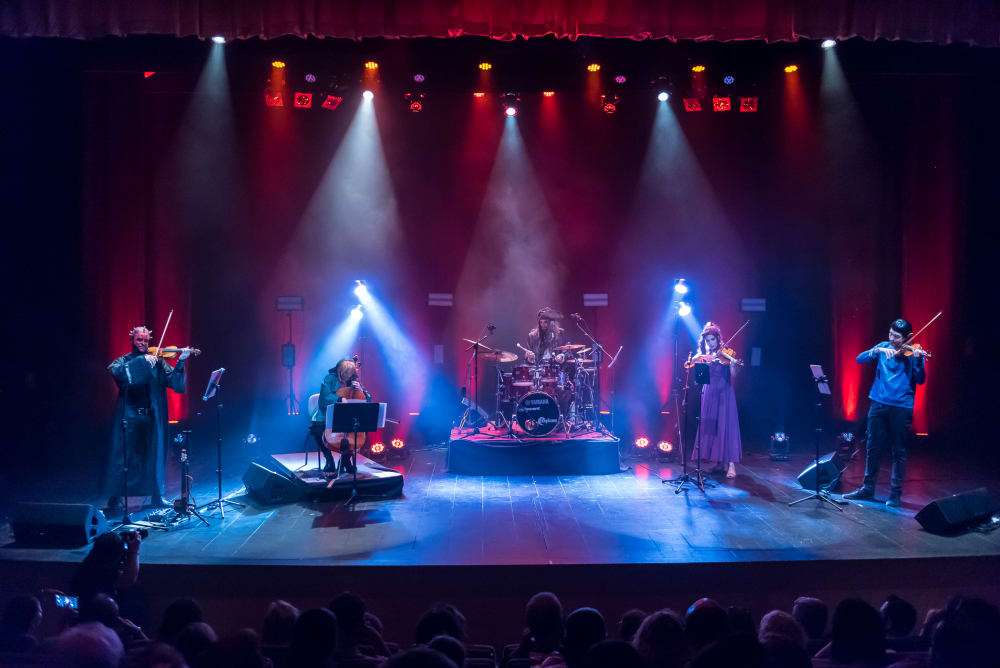 SciFi Ensemble is a string quartet with percussion specialized in movie and video game music. It combines music and body make-up in the same show, creating a fresh, genuine, and fun experience for all audiences. An original show with exclusive arrangements and a multidisciplinary artistic team form the basis of this unique project.
SciFi Ensemble was born with the aim of making known the great compositions of both cinema and television, with a big emphasis on video games music. Showing a repertoire, with great names and high-quality scores, that is not usually heard in concert.
Let yourself be carried away by the music of the classics of animation, the dazzling energy of the heroes and heroines of video games, and the fantasy of science fiction hits.
To learn more about the performers check artist's website.
Center for the Arts @ NJCU