About
Right in the Eye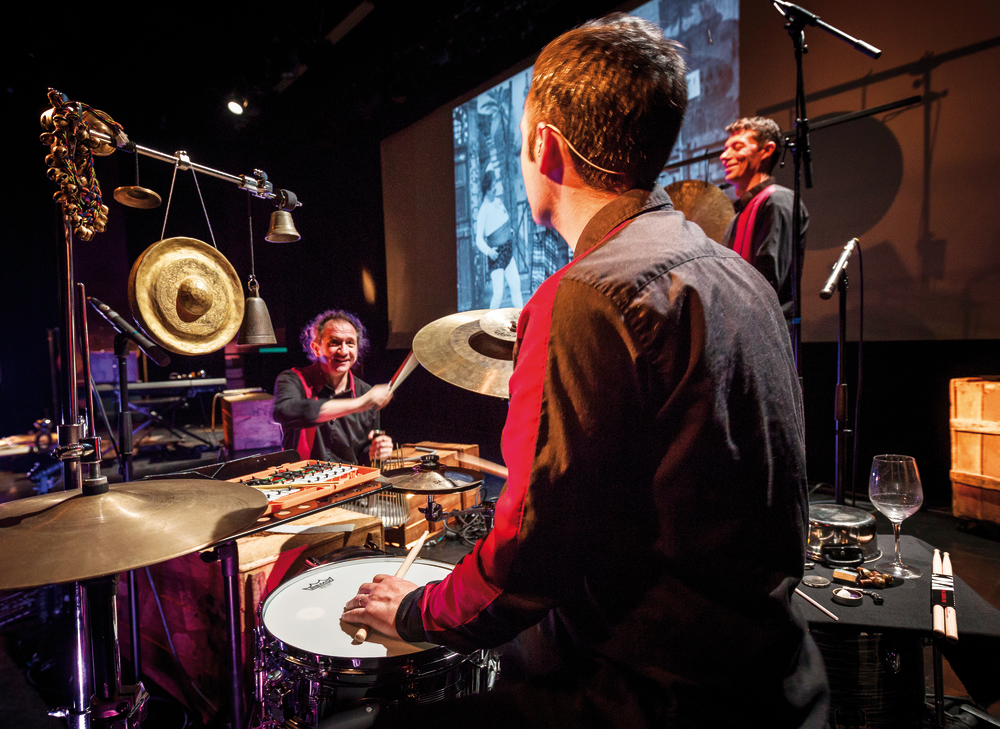 The silent films of famed French cinematographer Georges Méliès are set to a live score by French musicians Alcoléa & Cie in this charming ciné-concert entitled "Right in the Eye."
Right in the Eye (En plein dans l'œil) is a multimedia show composed of 12 films by Georges Méliès, a pioneer of the Cinema and a wizard of special effects.
On stage, three virtuoso musicians play some fifty different instruments, including rare and unique ones, breathing fresh impetus into these cinematographic gems.
In a subtly-staged setting, in perfect symbiosis with the imagery, the musicians transport us in an inventive production, performed both onstage and onscreen, that reflects the creative genius of Méliès.
For more information, please visit artist website.
Center for the Arts @ NJCU