About
Tragedians Anonymous Shakespeare's Tragic Characters in Therapy...Virtually
It ends up even Shakespeare's characters are in lockdown! Forced to remain in isolation until further notice, four tragic characters make time to join a self-help group, virtually of course! Tragic characters Ophelia, Lady Anne, Romeo, and Juliet, seek support at the Tragedians Anonymous group led by Prospero, where the meeting's theme is "Identify those who wrong us and those who we wrong." In this smart, laugh-out-loud comedy that's also quite educational, the characters proceed to confront the other characters in their plays. They're also forced to face their Fatal Flaws, who come to life onstage!
This virtual masterpiece is a fantastic comic send-up and tribute to Shakespeare's tragedies that also re-familiarizes us with the storylines and characters of some of Shakespeare's greatest works.

Produced by special arrangement with Pioneer Drama Service, Denver, Colorado.


Sponsored by: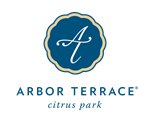 Carrollwood Cultural Center
It's where a 5-year-old girl discovers that she's an artist, a 70-year-old man discovers he's a musician, a 35-year-old woman learns ballet and a family grows stronger by sharing the stage together.
It's the banquet hall where Anna married Luis. It's the meeting room where Jennifer launched her career. It's the stage where Oliver found a family and a Music Man traded swindling for love.
The Carrollwood Cultural Center is much more than a building. It's the place where strangers become friends and friends become family.
Above all, it's a place where a community came together to prove—and continue to prove–that ordinary citizens can, through their labors and generosity, determine the culture of the place in which they live out their lives.