About
The Love Corner: With Dr. Yvette Maureen and Attorney Josiah Graham
Today, we are so used to seeing "perfect couples", and that has given many the impression that it has to be that way all the time.
Couples in healthy relationships disagree, have different opinions, feel frustrated, and experience boredom at times. Healthy doesn't mean perfect. What makes a relationship "perfect" is HOW you choose to move through those challenges TOGETHER. A healthy relationship with someone else (or even yourself) isn't measured by the occurrence of a struggle, rather it is defined by your ability to grow, and your desire to find a resolution so you can move forward together.

That's why we are excited to bring The Love Corner to beautiful Miami, Florida and also streaming live. This is a show hosted LIVE by Dr. Yvette Maureen and Attorney Josiah Graham. The Love Corner is a REAL talk with REAL people about REAL relationships designed for couples, singles, men, and women to rediscover - and possibly redefine - what it means to attract, find, and thrive in love. This includes self-love.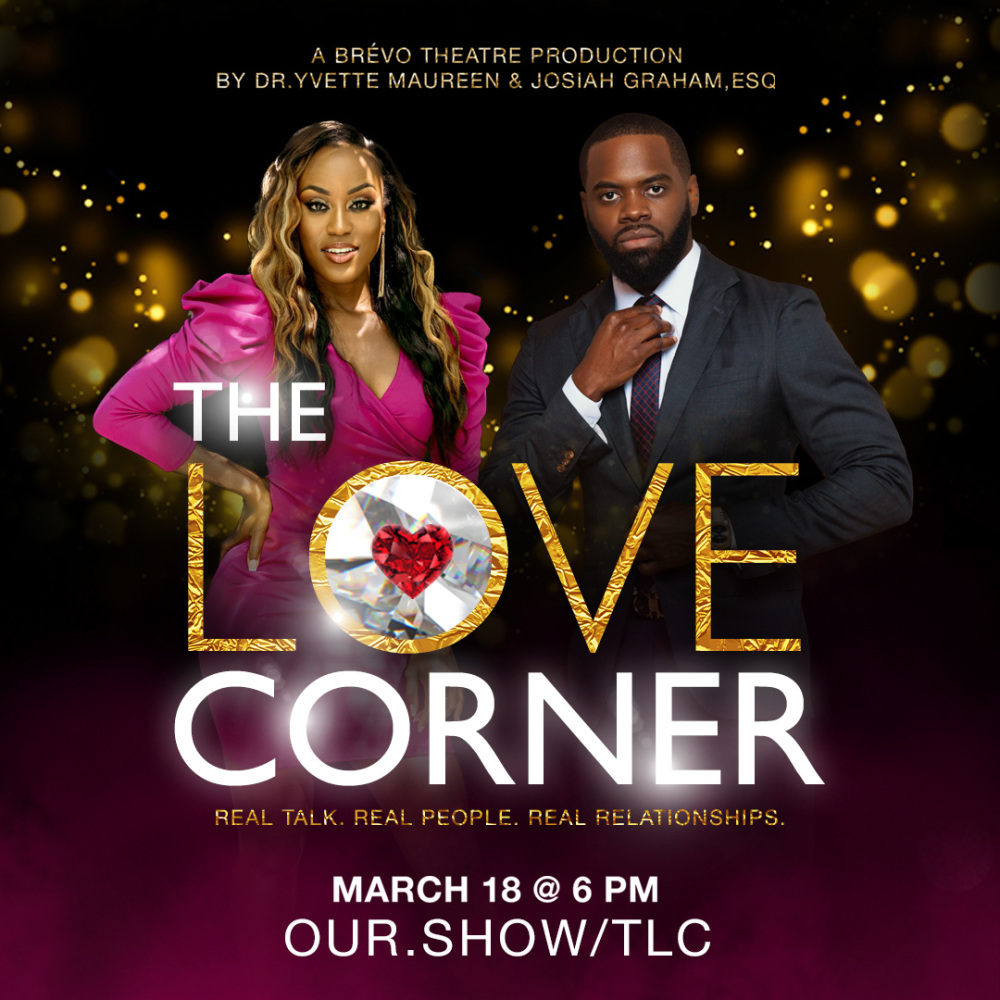 The In-Person vs. The Virtual Experience
Why Join Us In Person? - Starting at 6:00pm, the evening begins with a reception where you will get the chance to mix & mingle with our sponsors, walk the Black carpet, enjoy an open bar, capture videos at our 360 booth, and enjoy the smooth sounds of a South Florida Jazz band. This opening reception is sure to set the mood preceding an electrifying live show filled with live performances and powerful testimonies.
Enjoy The Love Corner with the special person in your life or with a group of friends. To enhance an already unforgettable night, secure your VIP ticket for special up-front seating, a pass to skip the line at the bar, and access to meet & greet your favorite guests in real life! You'll learn backstage secrets and connect with them in a relaxed setting.
Joining Virtually? - Can't join us in person? No problem. You will still feel a part of the event by signing in early for your own personalized reception, before the live taping. Be sure to interact with our guests by submitting your questions, and comments, to our Virtual Room Manager!