About
A Murder of Crows by Dan Marshall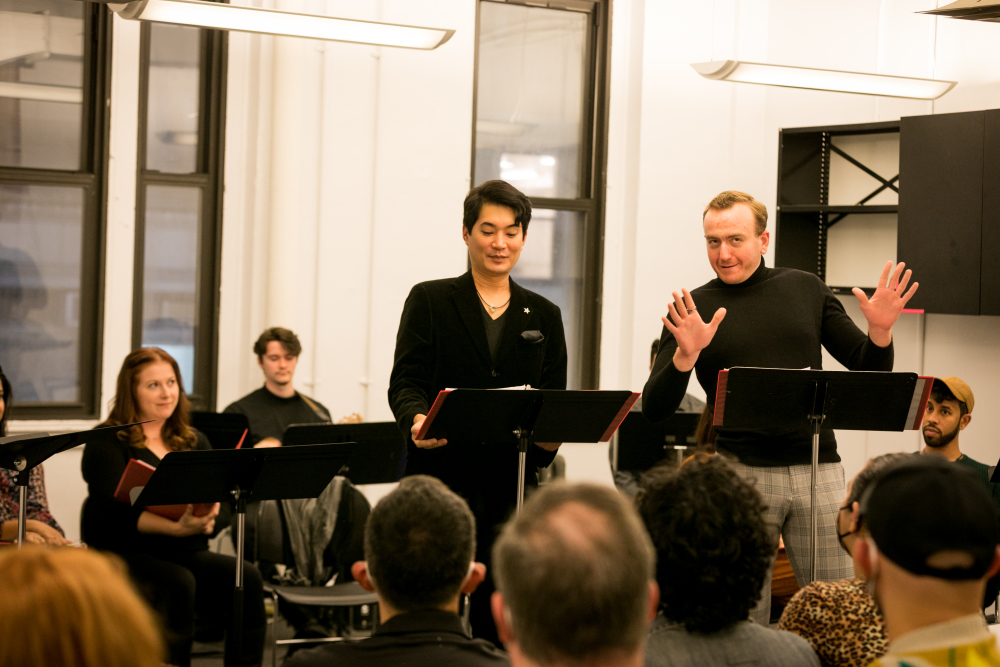 Who killed Reginald Crows, the dashing renaissance man of 20th century theatre, who died in the bombing of London in 1940? Eighty years after his death, a banker's box of Crows ephemera lands on the desk of Kat Davidson, a graduate student in Berkeley. The contents of that box compel Kat to scour the dusty corners of the internet where she finds herself squarely in the crosshairs of a rabid Crows preservationist. Fact bleeds into fiction in this off-beat, comic detective story.
About Playwright Dan Marshall
Dan is the co-author (with Becca and Julian Blackmore) of Quiz Bowl, winner of Best New Musical at the 2014 New York Musicals Festival; Snow Way Out (MicroMusical Show); The Peculiar Tale of the Prince of Bohemia and the Society of Desperate Victorians (Goodspeed Opera House FNM14); Swish a new musical (with Joel Derfner and Tim Acito); Murder of Crows (Boomerang Theatre Co and Brooklyn Generator); The Five Sorrowful Mysteries (LocalLabCo Semi-finalist); and #NoFilter: The Picture of Tori Anne Gray. President Mom, co-authored with Ms. Blackmore, won the Ronald M. Ruble Prize for young audiences, 2015. Dan lives in the East Village with his husband, the actor Robert Michael Johnson.