About
Robin Hood & Maid Marian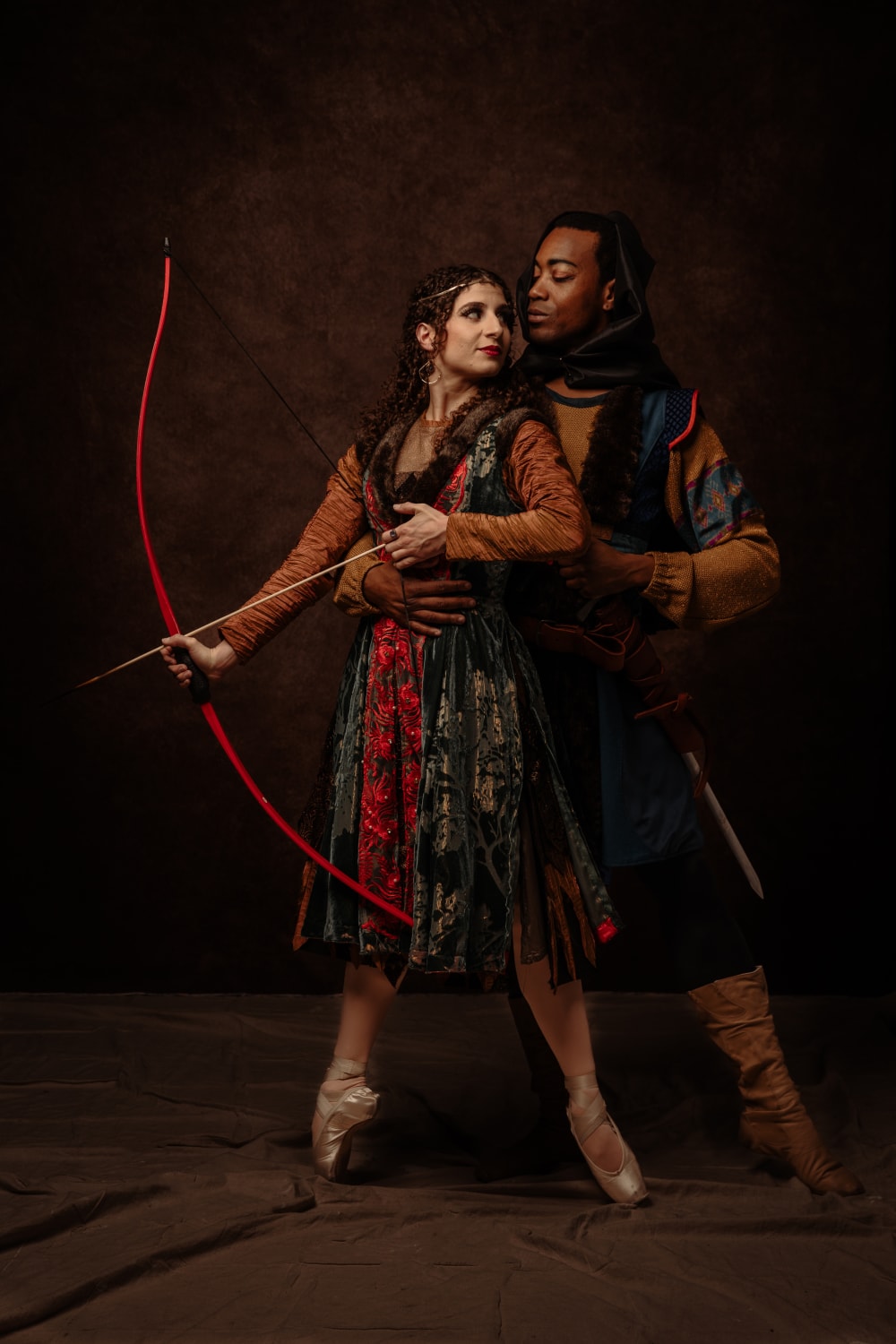 England, 1911… Richard Lionheart has left the realm turbulent and bankrupt in his faraway quest for glory. Heroes rise to fight injustice… and the might just win. Enigmatic, unstoppable Robin Hood matches with brave, brilliant Maid Marian. BFan's 2023 World Premiere is irresistible dance theater, great personality, and a story where good wins.
Experience for yourself BFan's vibrant storytelling, trademark twists, lavish costumes, fantastical sets, and the luscious, enchanting music of Nottingham-Liza Carbé and Jean-Pierre Durand (from Incendio), Aryeh Frankfurter, Lisa Lynne, and Eliot Graso. Plus work from Hollywood fight choreographer Michelle Ladd Williams.
SUGGESTED AGES: 3+
RUN TIME: 105 minutes, including a 20-minute intermission
SPONSORED BY:
Title Sponsor: Alpha IT
Project Support: Team Kammerer, Summit Funding
Ballet Fantastique
BALLET FANTASTIQUE
Ballet Fantastique (BFan) is a powerhouse for inventive dance theater in the Northwest. Established in 2000, BFan re-imagines the future of dance—building inclusive new audiences through contemporary ballet premieres (Company), training a diverse next generation of artists (Academy), and inspiring youth through education programs that reach across traditional access barriers to reach underserved communities (Outreach).
BFan combines art, innovation, live music— creating bold, visionary new dance theater. BFan has been heralded "a bold, cross-disciplinary dance company" (Eugene Weekly) and "imaginative geniuses" (Portland Monthly), and featured in The Washington Post. Eugene's Ballet Fantastique presents a full season of original performances at the Hult Center for the Performing Arts in Eugene, Oregon annually as a proud Resident Company, as well as touring throughout the Northwest and internationally.
BFan is led by founding mother-daughter team Donna and Hannah Bontrager, who create the Company's repertoire as resident choreographer-producers. BFan's genre-defying all-original contemporary ballet premieres include 100+ original works and 50 full-length narrative contemporary ballet premieres since 2007—including a rock opera ballet version of Cinderella, a Roaring 20's Parisian jazz version of Jane Austen's Pride & Prejudice, a Wild West spin on Shakespeare's As You Like It, the first-ever authorized ballet version of Zorro® with the LA-based band Incendio...and many more. BFan has forged new cross-disciplinary collaborations with sculptors, choirs, opera and soloist vocalists, symphony and chamber orchestras, literary and visual artists, actors, break dancers, circus artists, and composers from our Northwest home and across the world.