The Nutcracker 2022 Performers
Mia Bliss
(Clara - cast A)
Mia is in the 6th grade at the Brandeis School of San Francisco. She has been dancing at WSPA since 2017 and currently trains in Ballet, Jazz and Contemporary. This is her 5th Nutcracker performance. She has been a mouse, a baby angel, and a geranium and is beyond excited to be playing Clara in this years production.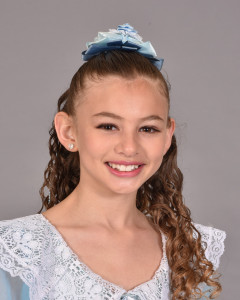 Alana Stuppin
(Clara - cast B)
Alana began her dance journey at WSPA seven years ago and now trains in ballet, contemporary, jazz and hip hop. Since her first role as a baby angel, Alana has always loved being a part of The Nutcracker production. She has been a mouse, one of Mother Ginger's naughty girls, a toy soldier, a geranium, and a snowflake. Alana is honored and delighted to be dancing the role of Clara.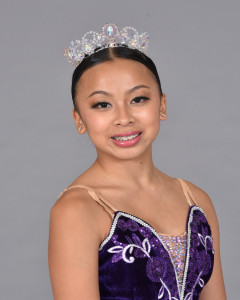 Kayla Soto
(Sugar Plum Fairy - cast A / Princess Flora - cast B)
Kayla is a Junior in high school. She has danced at WSPA since 3 ½ years old, training competitively in Ballet, Jazz, Modern and Contemporary. Her favorite is Classical Ballet (Pointe), having earned many awards for her performances. Kayla has performed in the Nutcracker since age 5 and now 16 years old, she is honored to perform the coveted roles of Sugar Plum Fairy and Princess Flora. Kayla hopes to continue dancing throughout college.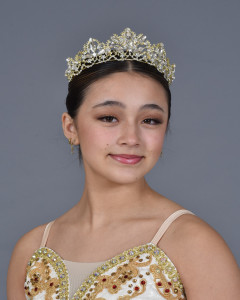 Devany Mar
(Sugar Plum Fairy - cast B)
Devany began dancing at WSPA at 3 years old. She is honored to be dancing the coveted principal role of Sugar Plum Fairy as well as Spanish lead, Roses and Chelsea's friend. She is a member of the Senior Pre-Professional programs in Ballet, Contemporary and Hip Hop. Devany is recognized with many top awards and scholarships from competitions including NYCDA, YAGP, CDC, Onstage, Show Stoppers and Spotlight. Devany is a sophomore at St. Ignatius College Prep.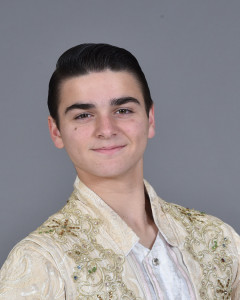 Parker Rozzano-Keefe
(Cavalier - cast A / Snow King - cast B)
Parker has been dancing at WSPA since he was five years old. The whole reason he started was because he wanted to be in the nutcracker like his sisters. Now at age 17 he dances competitively and has gained many achievements. Most recently he was awarded NYCDA National Senior Outstanding dancer. He is thrilled and very honored to be dancing the lead roles of Cavalier and Snow King. He hopes to continue his career in ballet and dance professionally in a company.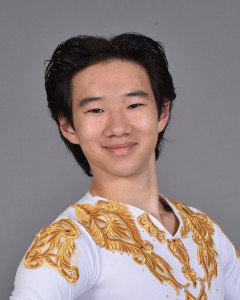 Chris Chun
(Snow King - cast A / Cavalier - cast B)
Chris joined WSPA after nine years with the San Francisco Ballet School. WSPA's top-notch competitive program, holiday Nutcracker productions and diversity of dance syles, teachers and student body drew him to the WSPA community. He has been honored to perform as Spanish lead and as the Nutcracker in last year's WSPA production. This year, to step in as lead Cavalier and Snow King, Chis is determined to represent WSPA on stage as a serious senior pre-professional and as a senior dedicated dancer. Thanks to WSPA, he had the great fortunate to be noticed by NYCDA Scholarship Committee members at the 2022 NYDCA National Dance competition and awarded scholarship opportunities for undergraduate studies in dance.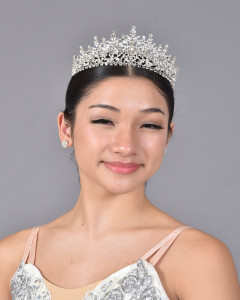 Caydence Eggen
(Snow Queen - cast A)
Caydence has been dancing at WSPA since the age of 5. Her first debut in the Nutcracker was a Baby Angel in 2014 and since then has performed various roles. This year, she is very excited to perform as Chelsea, Spanish Lead, Rose and Snow Queen. She competes in Ballet, Modern, Contemporary, and Hip Hop and has received many awards and achievements for her outstanding performances. Caydence is a Sophomore at Sacred Heart Cathedral Preparatory.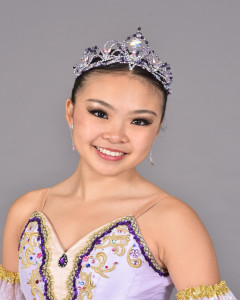 Amelia Lauren Chen
(Princess Flora - cast A / Snow Queen - cast B)
Amelia has been in the WSPA community since the age of 4 and is excited for her 10th year performing in the Nutcracker. She is a company member in Senior Pre-Professional Ballet and Company Modern. This year, Amelia is grateful to be performing the roles of Princess Flora and Snow Queen. She has also gained many accolades such as Top 25 in NYCDA Nationals. Aside from her commitment to dance, she is a junior at St. Ignatius College Prep.